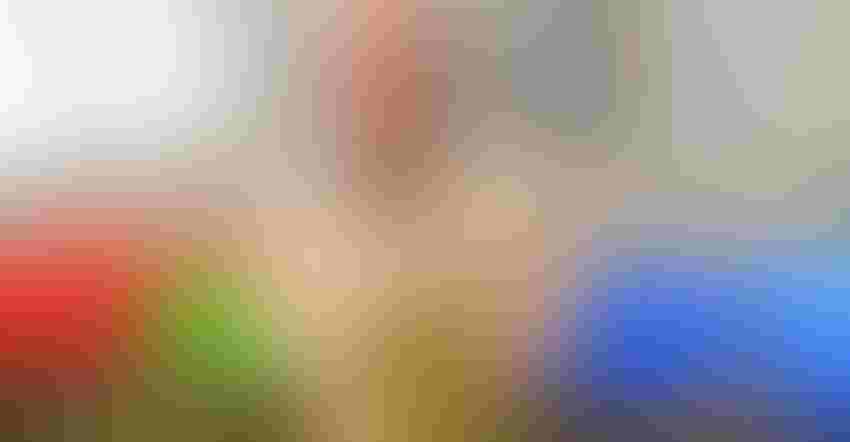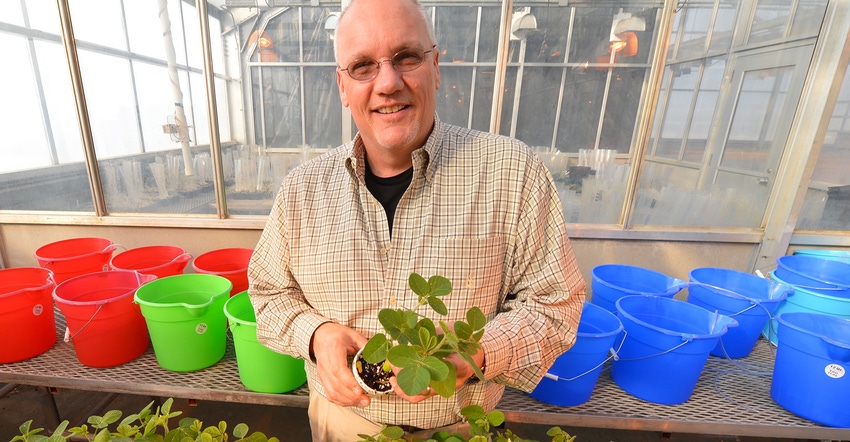 REAL PEST: "As SCN reproduction increases, yield decreases, often without visible symptoms," says nematologist Greg Tylka. "One of the problems is SCN can cause yield loss without the crop looking sick."
Farmers would do well to renew their commitment to managing soybean cyst nematode. "I'm doing everything I can to convince farmers that we are on a slow-moving train heading toward a cliff," says Greg Tylka, Iowa State University Extension nematologist. He's helping to revive a program called the SCN Coalition.
The coalition started in the 1990s to raise awareness and provide information about this yield-robbing pest of soybeans. The program was successful in getting farmers to test their soil for the presence of soybean cyst nematodes in fields and take steps to manage them if they were found to be a problem.
One of the popular management techniques was planting soybean varieties that had resistance to this tiny worm, which latches on to the plant's roots and feeds on the plant's fluids. Tylka says although resistant varieties worked well 20 years ago, most of the soybean plant's resistance, even today, is still based on a single genetic factor called PI 88788.
Aggressive SCN populations
His research team has documented steady increases in SCN reproduction on soybean varieties with PI 88788 and accompanying yield decreases since 2001. Other university researchers across the country report a similar trend of increased SCN reproduction.
"Unfortunately, almost all SCN-resistant soybean varieties available nationwide have the PI 88788 source of resistance," Tylka says. "That's why it's going to take active management to lower your SCN numbers and raise your yield potential."
The population of SCN in a field can be greatly reduced through proper management, but it is impossible to eliminate SCN from fields once this pest has become established, so it requires continual monitoring.
Ways to manage SCN include rotating crops, because SCN doesn't affect corn, oats or alfalfa. You should also rotate with a resistant soybean variety based on the PI 548402 breeding line, commonly known as Peking. Farmers also should consider using a seed treatment nematicide.
Managing SCN more difficult
"Managing SCN has become more complicated than planting a resistant bean variety and assuming the problem is solved," Tylka says.
Twenty years ago, the advice was to test your soil for SCN, and if the results for that field came back positive, plant an SCN-resistant variety. Today, more than 95% of all SCN-resistant bean varieties contain the same source of resistance from the PI 88788 breeding line. Tylka says it's natural selection in action. "The nematodes are adapting," he notes.
SCN is a problem across states that grow soybeans. The coalition's website has more information based on location at thescncoalition.com.
The coalition is supported by the soybean checkoff, with funding from the North Central Soybean Research Program and the United Soybean Board. Coalition members include university research and Extension faculty from 12 Midwest states and Ontario, plus industry partners BASF, Bayer CropScience, DuPont Pioneer, Growmark, Monsanto, Syngenta and Winfield United.
Source: Iowa State University
Subscribe to receive top agriculture news
Be informed daily with these free e-newsletters
You May Also Like
---