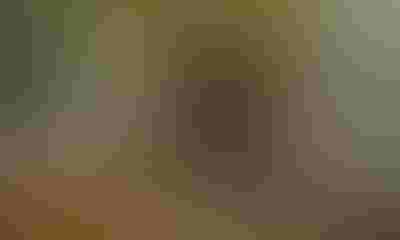 Jurney Yung's favorite time of year is here.
"Fair week is the best," says the 14-year-old Andale high school freshman who just completed competition in the Sedgwick County Fair and will be headed to the Kansas State Fair this month.
It's not just the chance to show her projects and, she hopes, add purple ribbons to her collection although a careful look at her woodworking, arts and crafts and photography entries would indicate there's a pretty good chance of that.

ASSORTED ENTRIES: Jurney Yung displays the assortment of projects that she will be exhibiting at this year's Kansas State Fair.
"I look forward to seeing all the friends I have made in 4-H that are in other clubs," she said. "I get to see all of them again and see all of their projects during the county fair. One of my best friends shows sheep and another shows cattle."
Jurney also shows livestock, meat goats to be exact, but the Sedgwick County Fair is a terminal show, so her two meat goats were sold at the end of the show, one in the premium auction and one in the market sale.
This year, she will be exhibiting the clipboard she made in woodworking, her purple-ribbon-winning photographs, a latch-hook rug and a hinged easel with a mosaic outlined mirror on one side and a chalkboard on the other, an arts and crafts project that she plans to give to her 26-year-old sister, who lives in Texas, for her birthday.
"She has trouble remembering things and is always writing down her appointments and stuff. I thought this would be a pretty mirror she could display in her entryway but on the back she could have all of her notes for the day," she said.
She said she was looking for an arts and crafts project and was just walking around Michael's with a 50% off coupon, looking for something in the wood aisle.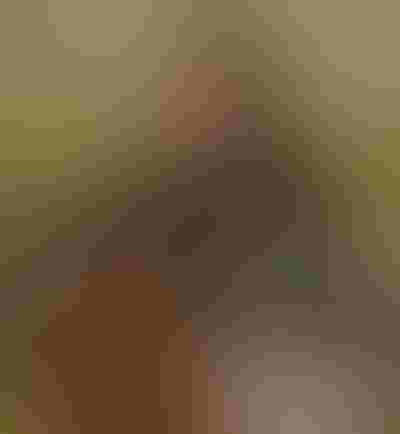 WOODWORK AND PHOTOS: Jurney Yung will be entering a clipboard she made as a woodworking project and photographs to the Kansas State Fair this year, along with arts and crafts and fiber arts entries.
"I found this wood frame that was hinged and I started thinking about what I could with it. I already had the mirror that I bought earlier and I thought it would be pretty, but I kept thinking of way to dress it up and I saw the mosaic tiles. I'd never tried that before, so I decided to give that a try."
Jurney also has a 25-year-old brother. Her arrival in the family when he was 11 was unexpected.
"We had been living in Vancouver and had just moved to Idaho. I was so sick. I went to the doctor and found out Jurney was on the way. She was our little surprise," her mom, Shelly, says.
In general, any project that earns a purple ribbon is eligible for entry at the State Fair, but arts and crafts projects are so numerous that counties are limited in the number of entries. For Sedgwick County, that limit is seven projects.
"I feel really fortunate to be one of them," she said.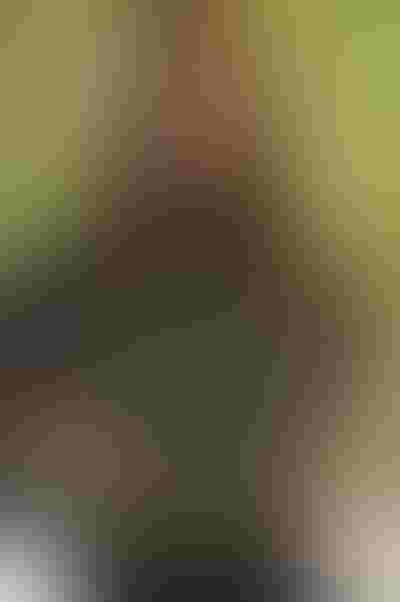 PROUD 4-HER: Jurney Yung shows off the plaque she won as Intermediate Champion in Showmanship at this year's Sedgwick County Fair. She sold her meat goats at the end of the fair, so will be exhibiting woodworking, photography and arts and crafts projects for this year's Kansas State Fair.
Jurney joined 4-H when her family moved to Andale four years ago for her father's job in animal feed sales. Her dad, Marc, works for Wilbur-Ellis. The family found a small-acreage housing project that allowed a calf or a horse. They inquired about goats and got permission for Jurney to have two 4-H project goats.
Now they are looking for a place nearby that has more land so Jurney can expand her herd and still be in the Andale school district.
It's her second year in woodworking -- an interest she also picked up from her dad, who enjoys woodworking.
"My grandfather does a lot of woodworking too," she said. Her favorite tool is a planer, she said, although she also likes working with a router.
Her state fair project is a clipboard, made with multiple strips of different kinds of wood.
Her mom says the family has moved 16 times in 28 years, but they won't move again until Jurney completes high school.
"Her dad's family farms out near Kinsley and he really wanted to come back to Kansas so when he got this opportunity to come to Valley Center it was really perfect," Shelly said. "But it is just too hard on kids to move in high school. We agreed we'd be here until she graduates."
Jurney says she hasn't made up her mind what she wants for a career field, but she loves science, especially studying fossils and balancing chemical equations. She's leaning toward following in her father's footsteps to do something in the agriculture industry that combines an interest in animals and chemistry.
"She can go into her dad's office where he has all these sample jars and tell you what is in every one of those samples," her mom said.
Jurney said she has had some exposure to animal science in 4-H discovery days and other courses, even though school doesn't offer much in the way of animal science education.
"My dad has all these different animal feed meals like soybean meal, fish meal, bone meal, corn meal and fish oils. He just got milo meal. He sells to different dairy farms and helps when they need specific diets for animals.
The side benefit to all that learning about dad's job and studying for raising her goats is that she "absolutely rocks" skill-a-thon, her mom says.
Subscribe to receive top agriculture news
Be informed daily with these free e-newsletters
You May Also Like
---