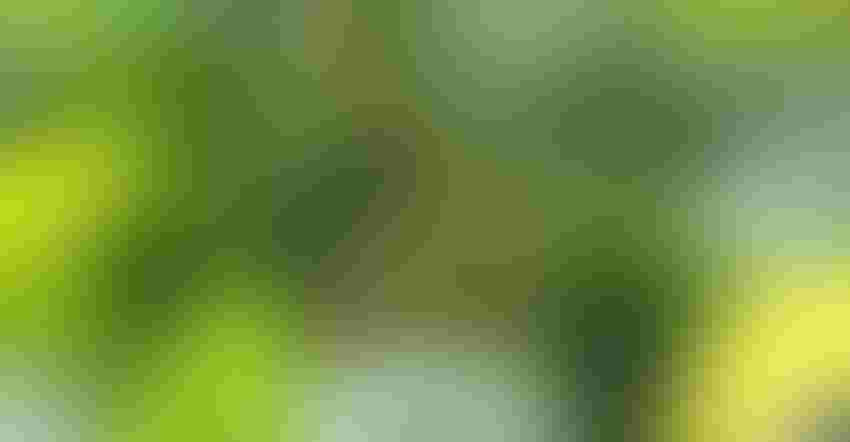 DON'T PASS ON FERTILITY: Low grain prices may be creating input cash decisions, but adding potash will improve soybean yield.
Harlen Persinger
Mother Nature played the role of a super heavyweight boxer, packing plenty of knockout punches for most soybean growers in the 2019 growing season.
"Excessive moisture levels that waterlogged many fields from the previous fall, combined with record spring rainfall totals and an unpredictable spring weather pattern, contributed to a late planting window that frustrated a high percentage of producers across the state," says John Gaska, senior research agronomist in the University of Wisconsin-Madison's Department of Agronomy. "It seems like every time a planter hit the field, clouds let loose, and machines were either parked or went back into the shed."
Gaska certainly hopes for a more favorable situation this spring, and notes that if there is the possibility of having to overcome another tide of roller-coaster weather, producers can roll with the tide and monitor other factors that may help put more beans in the bin.
For example, be ready to go to the field when soil conditions are right. Remember, in nearly every year, the ideal time frame for achieving optimum yields is normally from April 20 to May 7. When that window opens, make sure your equipment is in top operating condition.
Outline a good cropping plan, and have inputs such as fertility recommendations and a reliable seed package in place. Gaska says taking soil tests every three to four years helps ensure the right amount of nutrients are available. Studies show that adding potash is a wise input cash decision because it has a direct bearing on improving yield.
If you are 100% no-till, planting conditions magnify, so go with residue cleaners, and rely on sharp openers and closing wheels that are suited to handle high-residue conditions to avoid emergence problems that may have an overall impact on final plant populations.
"I would encourage producers to enter the Wisconsin soybean yield contest," Gaska says. "After seeing this year's contest results, it may encourage you to try alternate management practices that might help solve a problem or two and boost your bottom line. Remember to check our website, coolbean.info, as we are constantly adding data, photos and other materials during the growing season."
Read about the 2019 Wisconsin Soybean Association Yield Contest winners in three of the state's four divisions. No entries were submitted in Division 1.

TOP PRODUCERS: The winners of the 2019 soybean yield contest are Rick DeVoe (left), Monroe, Division 4; Jim Salentine, Luxemburg, Division 3; and Mike Wegner, Sparta, Division 2. DeVoe also received the top award in the state for soybean protein and oil content. Each division winner received a plaque at the Wisconsin Corn/Soy Expo and a cash prize of $1,000. Missing from the photo is Dean Wegner of Sparta, Division 2.
Consistent payoff
For the second consecutive year, Salentine Homestead Dairy LLC topped all entries in Division 3 of the Wisconsin Soybean Association Yield Contest. The farm's 2019 plot produced 92.44 bushels per acre — 13.12 bushels more than in 2018. Both totals are considerably higher than the farm's average of 69 bushels per acre the past five years.
Jim Salentine farms with his son Josh and three grandsons near Luxemburg. They practice a rotation of alfalfa, corn, soybeans and wheat, and normally use conventional tillage on their Hortonville soils, which are very deep and well drained.
The cropping history on the 27-acre plot was three years in corn, one year in soybeans and five years in alfalfa. Using a six-row John Deere planter outfitted with row cleaners, the Kewaunee County farmer dropped Stine 19BA23 soybeans at a rate of 140,000 seeds per acre in 30-inch rows. The moisture content at harvest in mid-October was 16%, with a final stand of 138,000 plants per acre.
At planting time, Salentine applied 100 pounds of 19-19-19 dry granular fertilizer per acre. The herbicide package was 3 ounces of Zidua Pro preemergence, followed by another 32 ounces per acre postemergence. Seed-applied inoculant was N-Force (2xRate).
Foliar feeding at the R3 to R4 growth stage included 2 ounces of Stoller Grow Stimulant, 8 ounces of Stoller Grow and 16 ounces of Stoller Sugar Mover per acre. The fungicide treatment was EclipseUS custom blend from Direct Enterprises in Luxemburg.
"Choosing this program certainly improves overall yields, helping to increase income per acre," Salentine says. "In 2018, figuring overall total input cost, the profit-per-acre difference between the contest and non-contest entries was $116 per acre. However, since all of the soybean acres were treated the same this past season, that calculation was not available."
Salentine notes that stable weather conditions is the most critical factor for seeing more bushels flow into the bins. Other components that play an important role to boost yields are planting early, selecting quality seed genetics, taking soil tests and administering foliar feeding.
"I've entered the contest for seven years and received second or higher the last five years," he adds. "One perk that has helped achieve success and raised our farm average the past few years has been gleaning literature and picking the brains of company seed representatives at the Wisconsin Corn/Soy Expo. With their help and perhaps a little luck, one of these days we are going to hit 100 bushels per acre."
Lessons learned
Constantly checking off items on a production scorecard, fine-tuning an annual fertility package and relying on seed-applied inoculants propelled RnK DeVoe Farms to first place in Division 4 in the 2019 state soybean yield context. The final tally for counties in that area averaged 91.08 bushels per acre.
In the past decade, Rick DeVoe has been at the top of this division several times. For the record, in 2012 the winning yield was 74.34 bushels; in 2013, it was 92.1 bushels; in 2016, the weight scales showed 98.34 bushels, and for 2017, his plot averaged 93.15 bushels per acre. In 2019, the Green County farmer also ranked No. 1 in Wisconsin for protein and oil content, with 2,967 pounds per acre — more than 230 pounds above the winning total a year ago.
"Our contest plot of 20 acres was in a corn-soybean rotation," says DeVoe of Monroe, who farms 1,650 acres with his wife, Kathy. "This area features a deep, clay loam soil that has high levels of organic matter, nearly perfect for soybeans. In fact, over the past five years, the average yield across our 650 acres planted to this crop has been 78 bushels."
DeVoe believes the initial step to garner these numbers begins in the fall when he attaches an eight-row chopping corn head on the combine to help break down cornstalk residue. Come spring, he no-tilled Pioneer 28A42x seed into 30-inch rows with a 16-row Case IH 2150 High Speed planter at 135,000 plants per acre. Beans were harvested on Nov. 15 and averaged 14.1% moisture, with a final stand of 128,000 plants per acre.
Prior to planting, DeVoe applied 500 pounds of DAP, 175 pounds of potash, 75 pounds of Amsul (AMS), 20 pounds of sulfur and 5 pounds of boron per acre. His postemergence nutrients included boron plus fungicide to avoid infestation of marestail, ragweed, lambsquarter and grass, along with reducing the amount of burning on the leaves. Herbicide applications included Authority First prior to planting, plus Roundup, Sinister and FirstRate during the growing season.
DeVoe's choice of seed-applied inoculants were Pioneer Standard and SabrEx, which improves emergence and increases root growth by 15% to 20%. To eliminate the possibility of an infestation of tar spot for the 2020 growing season, he applied 12 ounces of Trivapro per acre.
"I follow several pertinent management practices to achieve consistent yields year after year. These include using no-till, planting as early as possible, eliminating unnecessary levels of compaction, following a timely scouting schedule, soil testing every year, and making sure plants receive micronutrients and N when they are 8 inches tall," he says. "For this farm to reach that elusive 100-bushel total per acre, I want to purchase a planter suited for 15-inch rows and use plant growth regulators to create a higher level of microbes in the field. Then if I can get perfect weather to optimize growing conditions, I might be able to break through that barrier."
New grower on the block
2019 was the first year Wegner Farms entered the soybean yield contest. The Sparta enterprise topped Division 2 with 75.63 bushels per acre. Mike Wegner and his father, Dean, along with stepson Nick Wolf, farm 4,000 acres — 2,000 of their own and 2,000 as a custom package.
The 75-acre contest plot, in which 5.5 acres were calibrated and weighed for their entry, features a rotation of two years of corn and one year of soybeans on clay loam soil. They planted Pioneer P23A15x with a 12-row John Deere 1770 N unit in 30-inch rows, dropping a population of 150,000 plants per acre. Soybeans were harvested on Oct. 14 at 14% to 15% moisture.
Since the toughest weed escape is giant ragweed, they put on Valor at a rate of 3 ounces per acre a day after planting. In midsummer they followed with 1 of quart Roundup per acre. Their fungicide treatment midway through the growing season was 5 ounces of Fortix and 1 quart of Roundup per acre.
"Choosing varieties that fit our soil type, taking advantage of that early planting window and making sure the planter is in top condition are key components to achieve an excellent yield," Wegner says. "This year, the biggest hurdle we faced was dealing with 37 inches of rain from April through October. We have learned that helping hands and having another set of eyes can benefit your cropping program.
"My Pioneer sales dealer, Jared Huber from Maxx Yield in Westby, and Matt Heim, area sales manager also from Pioneer in Holman, suggested that I put my plot in the competition. It certainly was a nice perk and pleasant surprise to receive first place. I'll plan to enter next year and hope for 80-plus bushels per acre."
How to enter 2020 soybean yield competition
Shawn Conley, University of Wisconsin-Madison Extension soybean specialist, shares a list of guidelines for entering the 2020 Wisconsin Soybean Association Yield Contest. He notes the contest is sponsored by the association and the Wisconsin Soybean Marketing Board. It was organized to encourage the development of new and innovative management practices, as well as to show the importance of using sound cultural practices in state soybean production.
Any sound soybean production system can be entered in the contest. Two winners will be selected from each of four geographical divisions in Wisconsin (see map). Each division is based on long-term 10-year county soybean yield averages.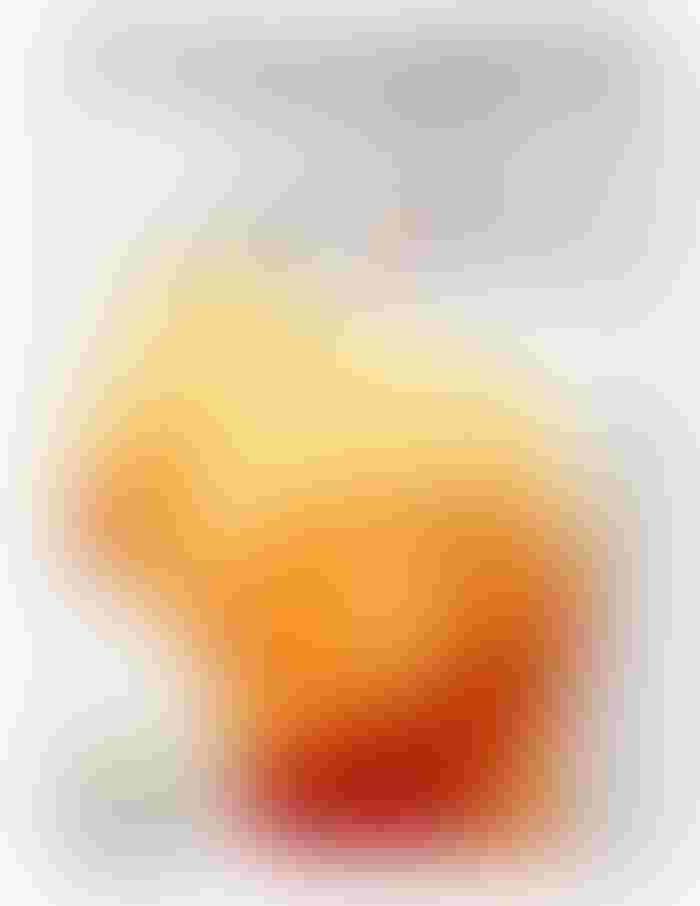 Here are some guidelines to follow for the contest:
To qualify for the 2020 contest, entrants must be at least 14 years old on Aug. 1. More than one person in a family can enter, but each person must have a separate entry form and pay the fee. Any individual contestant may enter more than one entry in the contest.

The contest field must be located in Wisconsin, and the contest entry must be at least 5 continuous acres of one variety. Contestants may select the best 5 acres in a soybean field larger than 5 acres and enter that variety.

The variety that is originally entered must be the same variety that is reported on the harvest report form.

The land entered in the contest must be owned or leased by the entrant. The variety entered must be commercially available.

There is a $25 fee (personal check) for each entry, which can coincide with the harvest date.

For the entry to be accepted, the supervisor's name must be on the contest entry form, along with his or her title, address, telephone number and email. The supervisor is responsible for overseeing all computations and field measurements, and must be present during the harvesting, weighing and moisture testing.

The contest entry must be harvested in accordance with the harvest procedures set forth by the Wisconsin Soybean Association. Harvest report forms are required to be complete and sent to Conley postmarked no later than seven days after harvest, or Dec. 15 — whichever date is earlier. It's the responsibility of the entrants to see that these forms are properly completed and mailed by the deadline.
Awards and producer recognition
Plaques and cash prizes will be awarded to the first-place ($1,000) and second-place ($500) winners in each geographical division. The winner is the entry that has the highest soybean yield based on bushels per acre at 13% moisture. In the event of a tie, both entrants will be recognized as co-winners.
Also, the first grower in the state who achieves 100 bushels per acre or more in the contest will be awarded a $2,500 check.
Each entrant is eligible to win only one plaque and cash prize. If an entrant has two or more entries and all the entries place, a plaque and cash prize will be awarded only on the highest-yielding entry. Awards will be presented at the Wisconsin Corn/Soy Expo in Wisconsin Dells in February 2021.
Conley notes that producers are also encouraged to send in a grain sample so they are eligible to receive a soybean quality award.
To review other contest and entry qualifications, visit coolbean.info or email spconley @wisc.edu.
Persinger lives in Milwaukee, Wis.
Subscribe to receive top agriculture news
Be informed daily with these free e-newsletters
You May Also Like
---