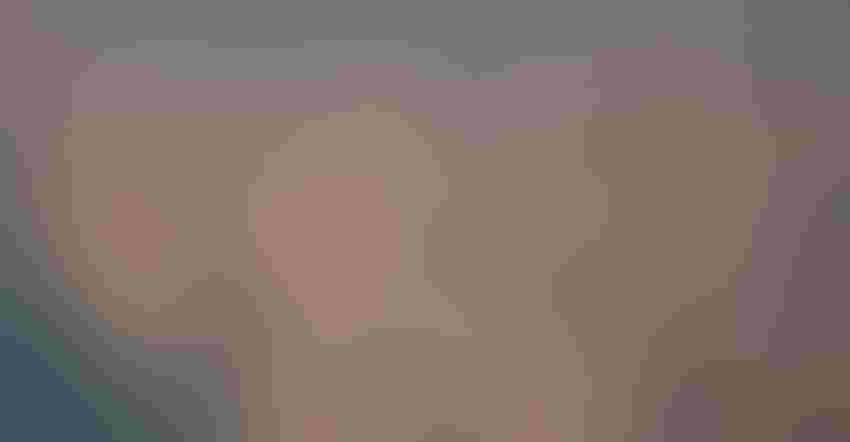 YIELD HIT? If you plant very early soybean varieties for your area in an effort to pick up advantages from an early harvest, you might incur some yield loss — but it depends somewhat upon the growing season.
I farm near Lafayette, Ind. A neighbor plants Group 1.9 soybeans in a couple of fields to try to get early premiums. Most people plant early Group 3 or maybe late Group 2 beans here. How much yield hit can he expect for planting an early variety? Could he recoup it even if he doesn't get a premium by being able to plant cover crops early?
The Indiana certified crop adviser panelists answering the question are: Gene Flaningam, Flaningam Ag Consulting LLC, Vincennes; Greg Kneubuhler, G&K Concepts, Harlan; and Tom Stein, Templeton/Boswell branch manager for Ceres Solutions Cooperative.
Flaningam: Planting a Group 1.9 soybean variety near Lafayette, Ind., would be fine if you get the soybeans planted timely. Timely, in my opinion, would be mid-April through mid-May for that early maturing soybean. This would give the plant ample time for optimal growth, flowering and pod fill during the longest days of the growing season. Take advantage of the sunlight we receive during the growing season, and maximize your yield potential by catching sunlight and converting that photosynthetic energy to yield.
Kneubuhler: This question is similar to asking about planting shorter relative maturity corn. Keep in mind that soybeans mature based on day length. When you plant a 1.9 early bean, it will start to switch to reproductive stages from vegetative stages much sooner. When that happens, the plant will stop adding vegetative growth — including more branches, leaves and blooms — and move toward the reproductive stage. It will fill the pods it has. 
Data supports that fuller-season soybeans generally yield more that short-season for this reason. Trying to guess that hit is difficult, but I think it's reasonable to expect a 5% to 15% yield hit for planting a maturity group that is about one full class earlier than you typically plant in your area. Again, depending on premium opportunities, that may more than offset any yield hit incurred.
Likewise, if cover crops are a part of your operation and planting early beans allows them to be seeded early, that benefit has some value, as well. It's difficult to measure exactly what that cover crop seeding value really is, however, [given that almost every fall features different weather patterns].
Stein: Even though a Maturity Group 1.9 soybean may not be ideally adapted to the Lafayette, Ind., area, research has shown that during favorable weather conditions where planting dates can be more flexible, varieties with maturity group destinations outside the optimal range can be grown successfully. Additional research has shown varietal maturity in and of itself does not have a consistent effect on yield. Yield seems to be more closely tied to environmental conditions and genetic potential than maturity. As better genetics are bred into earlier soybean varieties, yield drag may not be an issue.
A recent survey conducted over the last five years by the Conservation Technology Information Center, with help from Purdue University and funding support from USDA's Sustainable Agriculture Research and Education Center and the American Seed Trade Association, showed that following the use of cover crops, farmers reported yield increases. They reported increases of 2.3 bushels per acre for corn, 2.1 bushels per acre for soybeans and 1.9 bushels per acre for wheat. That might soften the blow [of any yield hit] if a premium isn't available.
About the Author(s)
Subscribe to receive top agriculture news
Be informed daily with these free e-newsletters
You May Also Like
---