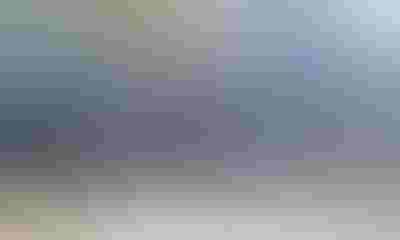 In June, Perdue AgriBusiness will begin constructing a new grain elevator/mill and soybean processing plant above the Susquehanna River near Marietta, Pa. This week, the company received its final "green light" on the long-planned project from Pennsylvania Department of Environmental Protection.
The 1.5-million-bushel capacity facility will receive, process, dry, store and ship soybeans e grown and harvested throughout the region. The processing plant will process 17.5 million bushels of soybeans per year and produce soybean meal and soybean hulls, plus extract soybean oil, according the Perdue information.

NEW SOYBEAN OPTION: Perdue AgriBusiness' yet-to-be-constructed soybean processing plant (not pictured) in Lancaster County will give producers new options for delivery and feed.
It'll be built adjacent to Lancaster County Solid Waste Management Authority's waste-to-energy facility, which will provide steam to power the soybean processing plant. Pennsylvania's existing soybean processing plants meet only one-third of the soybean meal demand by the state's dairy and poultry industry – between 10 and 12 million bushels a year.
Seven of Pennsylvania's top 10 soybean-producing counties are located within 50 miles of the plant. It'll also open new delivery options for Delaware, Maryland and New Jersey.
The Perdue elevator and processing facility represent an investment of more than $59 million that'll generate more than 150 construction jobs, 35 long-term jobs upon completion and an additional 500 jobs in crop production and transportation. Construction is expected to be completed by September 2017.
Perdue AgriBusiness received an $8.75 million Pennsylvania Redevelopment Assistance Capital Program grant for overall site development work and construction of the grain elevator. RACP grants are part of the standard economic development portfolio used to attract investment and create jobs.
Environmental concerns met
Tthe facility will meet the most stringent emissions limitations for any soybean processing facility in the country, affirmed DEP Secretary John Quigley. The primary environmental concern centered around air quality and use of hexane solvent to extract oil from soybeans.
"Cumulative emissions (from the plant and other nearby industrial facilities) aren't expected to be a problem," says Robert Conrad, acting director for DEP's south central regional office, "given the small percentage of local emissions contributed by Perdue. It more than meets the most stringent emission limits set by the Pennsylvania Air Pollution Control Act and the federal Clean Air Act.
Pennsylvania Ag Secretary Russell Redding also sees it as a win-win for Perdue and local farmers. "When the commonwealth was first approached by this project nearly eight years ago, we recognized the potential to create new markets and grow the soybean acreage in the state and region. Value-added opportunities like this plant help position Pennsylvania agriculture to remain competitive, and it positions our farmers for future growth."
Subscribe to receive top agriculture news
Be informed daily with these free e-newsletters
You May Also Like
---