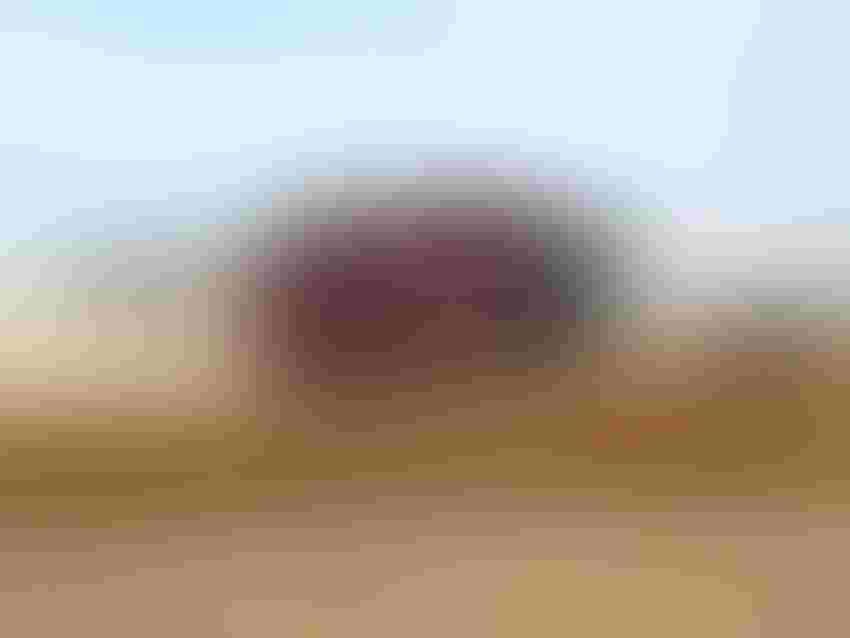 Anytime Lloyd Payne can obtain 5 bushels to 10 more bushels per acre from his soybeans, he'll take it to the bank. And 2017 yields were in that range, thanks to a solid rotation and the availability of new seed technology that, so far, has not only had strong yields, but puts pigweed in its place. 
He and his four sons, John, Jason, Justin, and Jerry, farm several thousand acres in west Tennessee at Arlington. They typically operate a wheat, soybean, and corn rotation. About 1,900 acres are under center pivot irrigation, another 4,000 to 5,000 dryland. "We'll probably add another 400 acres of irrigated land in 2018," Payne says. 
For row crops, it's usually been 50/50 corn and beans, but the past two years have seen a shift. "Last year, we went with 3,000 acres of corn and fewer beans," he says. "We saw a better pricing opportunity. This year, we were nearly 100 percent beans due to low corn prices and the need to rotate after corn-on-corn in back-to-back years."
The farm's soil types include a regional Memphis silt loam, various clay soils, and some light clays. "We farm everything from good bottom land to marginal hill ground," Payne says. "Most production is no-till, to help reduce erosion and hold nutrients in the soil. We also double-crop beans after wheat harvest to add to our production."
Pigweed and marestail are the main weed menaces for the western Tennessee region, and early glyphosate herbicide formulations could no longer hold back pressure from either. "We fought pigweed no end," Payne says, noting that rotation with corn to help manage the weed was no longer working as efficiently as before. "We first saw glyphosate-resistant pigweed six to seven years ago. Now, we also have resistant johnsongrass. But pigweed is our biggest weed problem."
POWER OVER PIGWEED 
The Paynes and other farmers were running out of tools to manage the persistent weeds. "The last few years we planted Roundup Ready 2 and LibertyLink soybean varieties," he says. "They worked early on, but last year we still had pigweed when we harvested those varieties." 
They looked harder for answers to the pigweed problem. "We did some research that included information developed by Helena Chemical to hopefully find an answer. I planted some new technology seed beans last year to see how they would do on yields."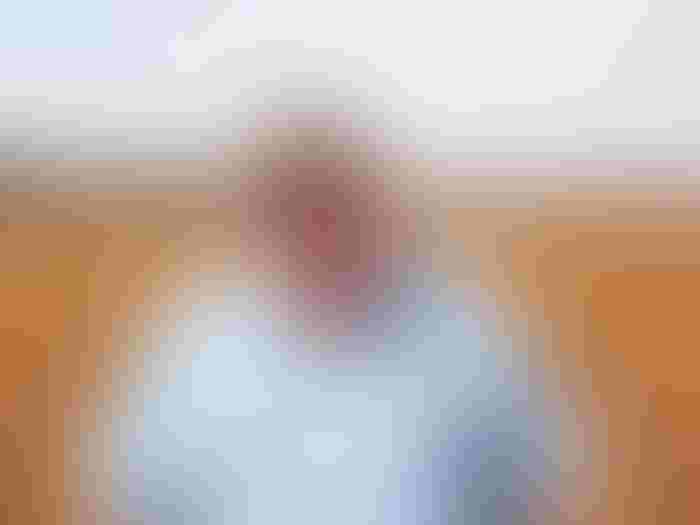 Those varieties were the new Asgrow Roundup Ready 2 Xtend lines, with tolerance to dicamba herbicide. Payne was sold on them immediately. "We planted about 700 acres of dicamba beans in 2016 as a trial," he says. "We knew the varieties were not yet approved for treatment with dicamba, but that research trials had shown that the new technology would provide good weed control. 
"We wanted to see how they would yield before we made a commitment to the varieties when they were finally approved for a complete weed control program. We couldn't spray dicamba, so we still had some pigweed. But we saw some good results in yields."
5 TO 10 EXTRA BUSHELS 
The Paynes measured yields from those 700 acres on three separate farms against about 500 acres of Roundup Ready 2 beans and some LibertyLink. "We probably had a yield of at least 5 bushels per acre higher for the dicamba beans," he says. 
"With that result, and the availability of those varieties on the commercial market this year, we went with 100 percent dicamba beans for 2017. We began harvesting some Group 3s in early September. Yields were 5 bushels to 10 bushels better than our Group 3s last year. In late September, we started harvesting Group 4s, which usually make up about 80 percent of our soybean acres."
Yields continued to come in on a high note. "Up to this year, I'd say our overall yield average had been 45 to 50 bushels per acre," Payne says. "Some ground has made 40 bushels and some has made 60 bushels. It was about 50 bushels in 2016.
"But this year, we're seeing 5 bushels to 10 bushels extra per acre with the new varieties. The yields we saw in 2016 were a big part of why we went with Xtend varieties this year. This was one of the best bean crops I can remember."
NEW TECHNOLOGIES BENEFICIAL 
In-crop application of dicamba with Xtend varieties was finally approved by the Environmental Protection Agency and USDA for use this year. 
Xtend varieties have the first biotech trait in soybeans that combines glyphosate and dicamba herbicide tolerance.  This season, farmers had access to Monsanto's XtendiMax herbicide with VaporGrip Technology, a low-volatility dicamba herbicide, in the fight against weeds with Roundup Ready 2 Xtend soybeans, as well as with Bollgard II XtendFlex cotton.
VaporGrip Technology significantly minimizes dicamba's volatility potential after spraying, and is designed to provide growers and applicators confidence in on-target application of dicamba.
"We used the VaporGrip technology, and it worked well," Payne says. "We also used some BASF Engenia technology, which is also approved for dicamba soybeans. It also worked well."
While some areas have reported severe drift issues with the dicamba technology, Payne says they've had no issues. "I know there has been a lot of talk about drift problems, but we made a point to strictly follow the rules for application and usage. We did what we were supposed to do — we sprayed within the set boundary guidelines."
Although the Xtend technology provided excellent weed control and promising yields, Payne knows he can't depend solely on it for continued positive results. "We start off with a preplant burndown using Roundup and a residual herbicide. When we plant beans, we come in behind the planter and spray Gramoxone, then apply a preemerge herbicide. 
"For the most part, that program had worked for us, but we were still seeing pigweed the past few years. This year has been different. When pigweed reached 3 inches to 4 inches tall, we sprayed with dicamba, and in almost all cases one spray handled them all. 
"Some early beans had some pigweed escapes due to a cold snap early on, and required a second spraying. That was just one small spot that we could have managed better. This year's soybean crop was probably the cleanest we've had in a long time. Xtend gives us a product that we know will help us make a crop without worrying about pigweed taking over. A bonus is that we don't have to worry about getting hurt by potential dicamba drift from elsewhere."
Subscribe to receive top agriculture news
Be informed daily with these free e-newsletters
You May Also Like
---