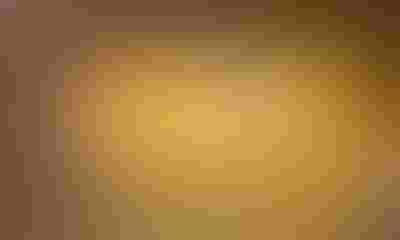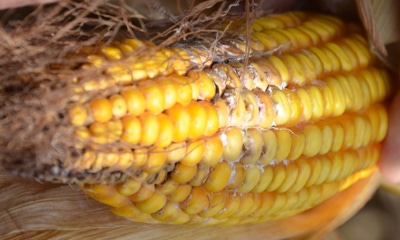 The Crop Watch '16 field was planted April 27. Soils were relatively warm, and it seemed like a good bet. As it turned out, it may have been one of the worst days to plant in this particular season. As usual, there was no way to know that until after the fact.

DISEASE TARGET: Disease hammered both early- and late-planted corn, but some observations indicate it hit later-planted corn worse.
Nearly two weeks of very cold, wet weather set in beginning the next day. The corn didn't begin emerging until nearly mid-May, and the stand was spotty in some areas. Yet most areas still showed stands between 20,000 and 30,000 plants per acre. Because it would be after May 20 before the field could be replanted, the Purdue University Corn and Soybean Field Guide favored leaving the stand vs. replanting. Yet leaving a stand that doesn't look uniform with gaps here and there goes against the grain of most farmers.
In this case, the farmer chose to spot-in seed only in areas where the stand was weak, rather than tear up the whole field and start over. Was it the right decision?
20/20 hindsight
Looking back from the vantage point of the combine cab and yield monitor screen during harvest, the farmer believes that probably was the right call. While he expected this field to be his worst corn, it wasn't by a long shot. It was difficult to compare early-planted vs. late-planted yields because the second planting was spotted in, and there were obvious differences in the two plantings.
The late-planted corn still yielded reasonably well, but the yield monitor tended to stay at a more constant, higher level in places where corn didn't have to be spotted in. The late-planted corn matured as quickly as earlier-planted corn, and was as dry at harvest.
How could that happen? Dave Nanda, crops consultant for Seed Consultants Inc., sponsor of Crop Watch '16, says later-planted corn, even of the same hybrid, requires some 200 fewer growing degree heat units to reach maturity. This adjustment means it could mature more quickly than one might expect.
Nanda also believes later-planted corn may have been more vulnerable to southern rust and gray leaf spot that came in late but hard this year. Warm, wet and humid weather in later summer favored these diseases. The Crop Watch field was not sprayed with fungicide because it didn't show significant infection when the spray or no-spray decision needed to be made. Besides, the early-planted corn, still the majority in the field, was reaching brown silk by then. Studies by Purdue University's Kiersten Wise show the yield response to fungicide will likely be less if it's not applied until brown silk.
Other differences
Early-planted corn was also impacted by disease. Nanda acknowledges that foliar diseases opened the door to stalk rots. Some ear rots were also reported around the state. Nanda discovered a relatively small amount of ear rot in the Crop Watch field.
He found more ear rot on the later-planted corn. The only exception was on end rows or other areas where thicker-than-intended planting caused stress.
Stressed plants are more subject to disease, including stalk and ear rots. Later planting itself can be a stress in some years, Nanda says.   
Subscribe to receive top agriculture news
Be informed daily with these free e-newsletters
You May Also Like
---