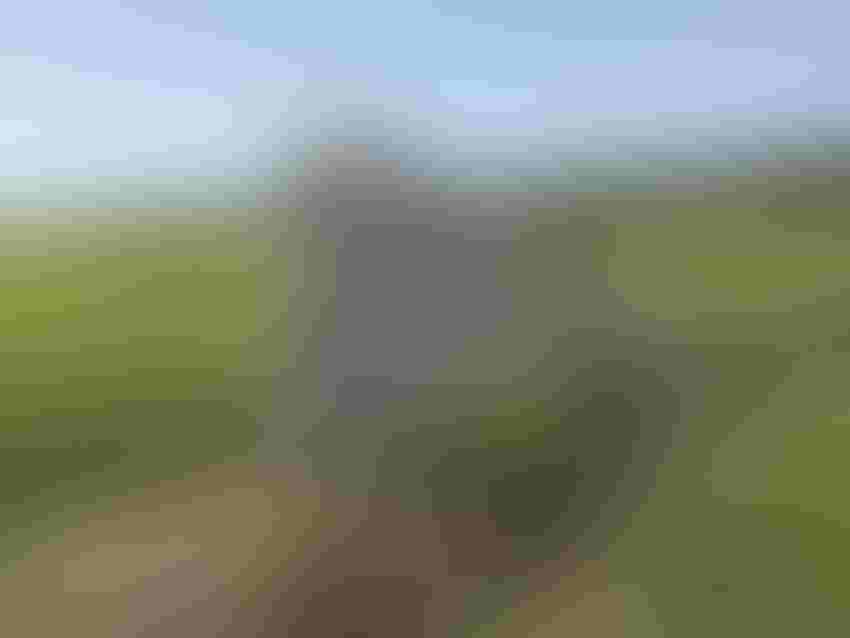 For the last few weeks, when queried about the possibility of filing legal action regarding existing and proposed dicamba-related regulations in Arkansas, the answer from Monsanto spokesmen has been some version of: "when the time is right, we'll make a decision."
Friday, Oct. 20, turned out to be the right time for that decision. Filed against the Arkansas State Plant Board in Pulaski County Circuit Court, Monsanto claims, "This action presents an actual case or controversy between Monsanto and the Defendants because the Defendants have acted arbitrarily and capriciously and beyond their statutory authority in first passing, and then refusing to initiate rulemaking to modify, a regulation that reclassified Monsanto's XtendiMax herbicide from a Class A to a Class H herbicide and imposed date restrictions that effectively prevent its in-crop use with dicamba-tolerant soybean and cotton crops."
Over the last several years, controversy has dogged dicamba-tolerant crops and new dicamba formulations. Scientific research in Arkansas says the formulations are volatile while state regulators have faced a multitude of costly, off-target damage incidents, particularly in the upper Mid-South. Monsanto disputes the research, claiming its educational efforts will solve the bulk of problems in Arkansas.  
Shortly before the filing, Scott Partridge, Monsanto vice president of global strategies, spoke with Delta Farm Press.
"We're filing suit against the Plant Board based on their action 30 days ago," said Partridge. "There's a 30-day time limit for us to take this next step. It's simply the next logical step in the process to ask for supervision by the court…
"We're (asking) the court to intervene to overturn the Plant Board's ban on (XtendiMax). Their last action was to ban our product…
"At present, there's a complete ban of our product. We've committed to growers to do everything we can to have this valuable tool in their hands. That's what this complaint is about."
November Plant Board meeting
On Nov. 8, the Plant Board will hold a public comment hearing on a proposed April 15 dicamba spraying cutoff date. Why take court action so close to the Nov. 8 meeting?
"There are a couple of ways to look at it," says Partridge. "First, there was a separate action by the Plant Board banning our product. That's what they did 30 days ago. The state law, the statute, says if we're to seek court supervision we need to do so within 30 days of a wrongful act…
"In early November, they'll consider an April 15 cutoff date for all dicamba products. … We hope to get another opportunity to convince the Plant Board that's not the path to go down. But right now, the suit pertains to the first mistake they made in banning our product."
As he's done in past interviews, Partridge drew a line under the fact growers "in 33 other states had access to this product last year and 99 percent of them expressed they had tremendous weed control, high yields and on-target applications. Arkansas growers deserve the same choice."
What is Monsanto asking for exactly? Is the company asking that all regulations and/or proposals be reassessed before the 2018 growing season?     
"The court has great latitude here. Let me tell you what we aren't asking for. … We aren't asking for money damages. That isn't what this about.
"We're asking the court to vacate the finding of the Plant Board. The court could order the Plant Board to reconsider all the evidence. The court could impose its own ruling — simply vacate the Plant Board's finding and permit the product to be sold in the state of Arkansas."
Seeks quick action
Undoubtedly, with a nod to the common practice of farmers making next year's seed purchase decisions as harvest season winds down, Monsanto is asking the judge "to act quickly. This tool needs to be available to growers and they need to know it's a choice" going forward."
Timing, says Partridge, is "absolutely a consideration. … We're moving as quickly as the court will allow us. We hope the Plant Board would participate in asking the court to move quickly. I'd be terribly disappointed if the board decides to slow the process down or not join us in asking for immediate attention by the court."
Do state regulatory agencies and/or the Arkansas Department of Agriculture have any inkling this action is set to drop? Have you spoken to anyone this week to warn them this is imminent?
"I haven't. There may be folks from our office who have spoken with them but this isn't something we've threatened or telegraphed or insinuated. This is simply the next step in the process. I'm sure they know what the process is in Arkansas and I doubt this will come as any surprise." 
Subscribe to receive top agriculture news
Be informed daily with these free e-newsletters
You May Also Like
---