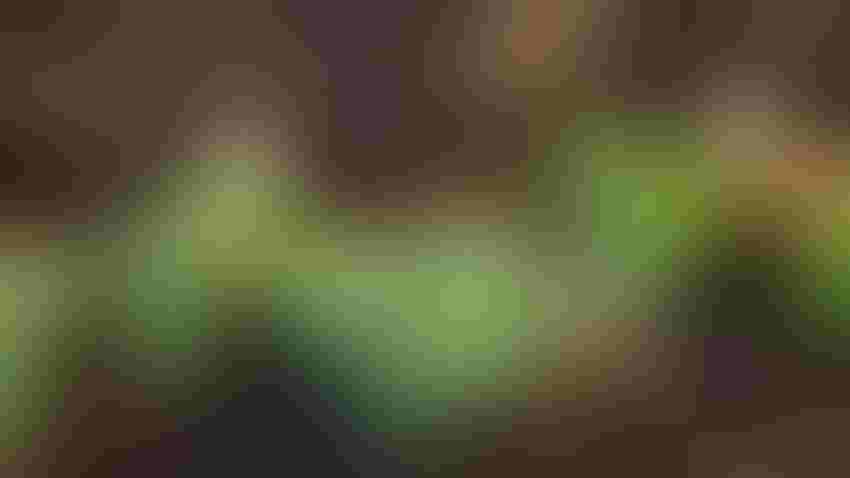 Submitted by Corteva Agriscience
Various broadleaf weeds and grasses can rob soybean bushels throughout the growing season. That's why herbicide applications play a pivotal role in your program's success. While some farmers may prefer a one-pass program, this approach is becoming less and less reliable. So, a full program approach with multiple passes is your best bet for maximum yield potential.
A Weed Control Program Approach
Controlling weeds in the first three to four weeks of the season helps enhance soybean growth during early stages, and subsequent herbicide treatments can improve field management and in-season control to ensure you get the most out of your harvest.
These supplementary applications provide multiple benefits over single-pass herbicide programs, including:
Reduced seedbank buildup for targeted plants

Flexible application windows

Enhanced postemergence weed control
Your ability to achieve these benefits is largely dependent on the traits you use and the herbicides you apply. Explore the following products and solutions from Corteva Agriscience to learn how you can help maximize your soybean yield in 2023 and beyond.
The New Standard Soybean Yield Performance
The Enlist® weed control system offers a responsible, effective and flexible program that allows you to control tough and resistant weeds. Enlist E3® soybeans are tolerant to 2,4-D choline, glyphosate and glufosinate. This tolerance makes Enlist herbicides the perfect pairing for Enlist E3 soybeans from burndown through the R1 stage of development.
Enlist One® herbicide — As a straight-goods 2,4-D choline, Enlist One features Colex-D® technology, resulting in near-zero volatility and minimized potential for physical drift. Enlist One can be easily tank-mixed with glufosinate and other qualified products.

Enlist Duo® herbicide — In addition to featuring the same Colex-D technology as Enlist One herbicide, Enlist Duo conveniently blends 2,4-D choline and glyphosate to provide two modes of action that land and stay on target for superior weed control.
In addition to complementing the Enlist weed control system, the following solutions can provide powerful residual weed control on all soybean varieties.
The Right Combination for Clean Soybeans
Kyber® herbicide is a preemergence solution that controls on the most difficult weeds you face, including marestail, waterhemp and Palmer amaranth. By combining three effective modes of action and extended residual activity, Kyber creates a new level of clean.
"Starting clean and staying clean is our No. 1 rule," said Kala Pierucki, account relations manager with Ceres Solutions, LLC. "We like to use Kyber upfront because it gives us four to six weeks of residual control. In the past, we used three different products to get what we're getting out of Kyber."
More Soybean Residual Herbicides
Applying the following herbicide solutions to your soybean acres can prevent weed resistance and maintain residual control of targeted plants as your crops develop:
Sonic® herbicide — Sonic is proven to deliver long-lasting residual control on a broad spectrum of weeds, using two unique modes of action to attack weeds multiple ways and effectively manage herbicide resistance.
Corteva Agriscience™ soybean herbicides offer dependability and application flexibility to deal with the unexpected. Contact your local retailer or visit Corteva.us to find the best products and solutions for your soybean acres.
™ ® Trademarks of Corteva Agriscience and its affiliated companies. The transgenic soybean event in Enlist E3® soybeans is jointly developed and owned by Corteva Agriscience LLC and M.S. Technologies L.L.C. Enlist Duo® and Enlist One® herbicides are not registered for sale or use in all states or counties. Contact your state pesticide regulatory agency to determine if a product is registered for sale or use in your area. Enlist One and Enlist Duo herbicides are the only 2,4-D products authorized for use in Enlist® crops. Consult Enlist herbicide labels for weed species controlled. Elevore®, EverpreX®, Kyber®, Sonic® and Trivence® are not registered for sale or use in all states. Contact your state pesticide regulatory agency to determine if a product is registered for sale or use in your state. Consult the label before purchase or use for full details. Arylex® is a registered active ingredient. Always read and follow label directions. © 2023 Corteva.
Subscribe to receive top agriculture news
Be informed daily with these free e-newsletters
You May Also Like
---