When Joseph Layton, Jr. and son William began exploring opportunities to grow Lazy Day Farms, they had specific objectives: Expansion would support both Vienna, Md., families through the next 20 years, develop at a controllable pace with an uptrending enterprise, plus provide a business the next generation would be attracted to.
That's why the corn-soybean growers vined out into LaytonsChance Vineyard and Winery. "Nothing's more fun than sitting on a combine harvesting really good corn," says Joe. "But this comes close," he smiles. And now the pressure's off to grow their corn and soybean base.

THE LAB: This is where Vintner William does his finest work in creating wines that tantalize customer taste buds
"And, a bad year for growing corn and soybeans is a good year for grape quality," adds William. While they didn't know grapes, they did know growing and already had market savvy.
So they ventured into grape and wine production with the help of a professional consultant. With online schooling and extra courses, William is now the vintner, and their winery is flourishing.
They market the winery experience in an on-farm setting, separate but adjacent to their grain farm center. "Our business plan was to market all of our wine out of our facility," he notes. "People may buy here initially, then look for our wines in local stores. Now, 25% to 40% of our wines are sold in 50 stores within a 60-mile radius."  
The same analytical thinking goes into their corn and soybean production – all no-till and grid-mapped and analyzed to produce the most profit per acre. That's one reason they're growing close to 260 acres of food-grade soybeans for Chesapeake Fields.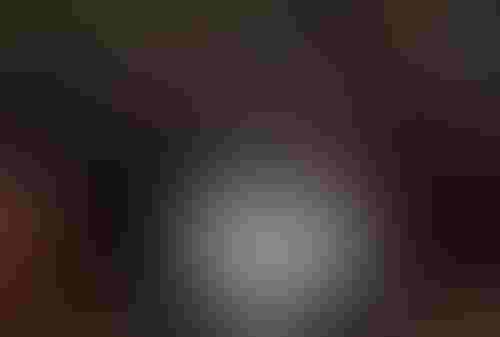 NO BEER HERE: Laytons Chance's wine tasting center serves up wines like Joe's Cool Red and Lazy Day White and provides pastoral rural setting for visitors.
Nominate a worthy Mid-Atlantic Master Farmer candidate now
Know of an outstanding farmer who's deserving of the Master Farmer award? Then, nominate him or her now for the 2014 award. And they'll receive an application.
Since 1927, the Mid-Atlantic Master Farmer Awards program has recognized individual farmer leaders from Delaware, Maryland, New Jersey, Pennsylvania and West Virginia who inspire others. These men and/or women are good farmers, smart business persons, excellent stewards of their resources and exemplary community servants. Size of the farming operation isn't a deciding factor.
The award is co-sponsored by American Agriculturist and Cooperative Extension in the above mentioned states. Email your nominations to: [email protected] . Be sure the mailing address is current and complete.
Subscribe to receive top agriculture news
Be informed daily with these free e-newsletters
You May Also Like
---