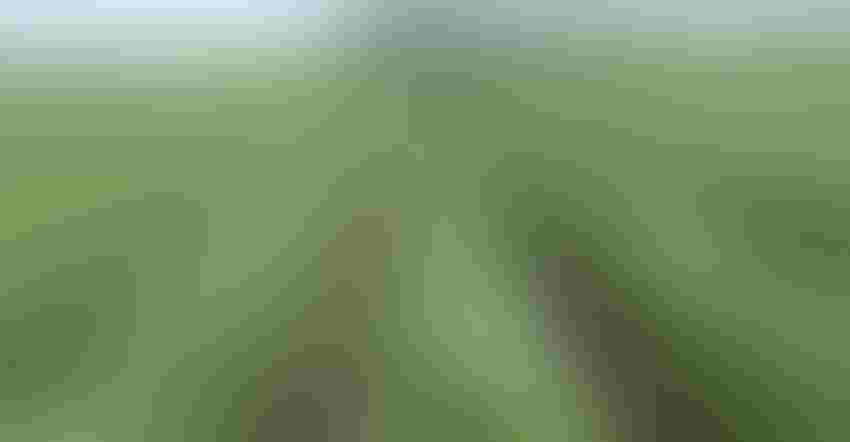 CLEAN BEANS: A recent independent market research study shows LibertyLink was the highest-rated soybean trait this year among growers surveyed. Growers cite weed control as the main reason they selected the product.
The Crop Science division of Bayer recently released results from an independent market research survey, revealing that the LibertyLink system was the highest-rated soybean trait platform in 2017. Growers in 21 states were asked about their level of satisfaction with their soybean traits in a survey conducted by Kynetec. The growers surveyed said better control of resistant weeds was the most important factor in a seed trait decision.
Even with new trait platforms launched in 2017, growers clearly preferred LibertyLink. Of those surveyed, 97% who planted LibertyLink rated it good to excellent. It beat out both new and established platforms currently on the market.
The study found that while yield is important, a majority of growers cite control of herbicide-resistant weeds as their top reason for their 2018 seed trait decision.
Works well on difficult weeds
The 500 or so growers in the survey said LibertyLink gave good results on difficult-to-control weeds, resistant weeds and the main problem weeds: marestail, waterhemp and Palmer amaranth.
Growers' preference for LibertyLink was also reflected in expected acreage for 2018. The survey found LibertyLink acres are projected to increase by more than 25% in 2018. Growers across the country anticipate planting more than 17 million acres of LibertyLink soybeans. LibertyLink is expected to gain market share in most states, with the largest increases in Missouri, Kansas and Nebraska.
"The results from this market research indicate the tremendous growth we've seen over the last few years," says David Tanner, Liberty product manager at Bayer. "LibertyLink has gone from 6% market share in 2015 to an estimated 20% in 2018. And as more growers plant more acres of LibertyLink soybeans with the same excellent results, we expect this growth to continue."
Impressed with control of resistant weeds
With weed control top of mind as growers make decisions for 2018, the survey results also found that growers are impressed with the overall performance of Liberty herbicide on its control of resistant weeds. It was ranked No. 1 by growers for control of a spectrum of broadleaf weeds. Liberty was also rated highly for ease of use and lack of off-target movement.
The study was designed to learn more about what's important to growers when they are making their seed trait decisions and what they think of existing traits on the market. Conducted in August, the survey went to growers who made seed decisions on their farming operation. Growers rated their experience with various platforms, what they look for when making planting decisions, and their satisfaction with trait and herbicide performance.
"Growers expect both high yields and superior weed control from their soybean trait platforms," says Jody Wynia, LibertyLink product manager at Bayer. "For years, growers have told us how well the LibertyLink system delivers on those expectations. The data from this study confirms what we've been hearing. Growers have confidence in the LibertyLink system because of its consistently strong performance."
For more information about LibertyLink, visit cropscience.bayer.us/Liberty-Link.  
Source: Bayer
Subscribe to receive top agriculture news
Be informed daily with these free e-newsletters
You May Also Like
---