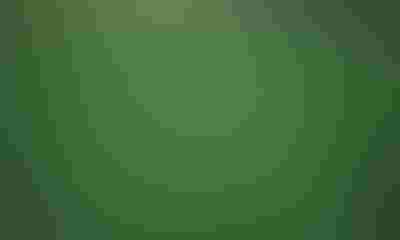 Do you follow the ILSoyAdvisor.com blog? Check out the latest soybean news offline and in person at the Illinois Soybean Association (ISA) checkoff program's second annual ILSoyAdvisor.com Field Days.
"If you grow soybeans, you can't afford to miss these events," says John Longley, soybean farmer from Aledo, Ill., and ISA Production Committee chair. "These field days will take everything growers have been reading about on our ILSoyAdvisor.com blog right to their area. They can hear firsthand from local experts about the technology and practices that are increasing yields and maximizing profits."

MARK YOUR CALENDAR: The Illinois Soybean Association (ISA) checkoff program will host the second annual ILSoyAdvisor.com Field Days in August. "We are excited to continue interacting directly with many more farmers this summer at these free, local events," says Linda Kull, ISA director of strategic research programs.
Local agronomists will join farmers and industry representatives to discuss the latest tools and technologies for high-yielding soybeans at three upcoming field days:
-Northern region: Tuesday, Aug. 2, Hinckley, Ill.
-Central region: Wednesday, Aug. 3, Seymour, Ill.
-Southern region: Thursday, Aug. 4, Benton, Ill.
Each event will offer advice from agronomy experts, with presentations and hands-on demonstrations about producing higher-yielding soybeans and increasing profits. Topics include:
-Soybean agronomics
-Full-season management and high yields
-LibertyLink soybeans and Liberty herbicide
-Growth stimulants and yield impact (Hinckley event only)
-Planting date and maturity group selection (Seymour event only)
-Soybean fertility (Benton event only) 
–Illinois Nutrient Loss Reduction Strategy (NLRS)
All events begin at 8 a.m. and conclude by 1 p.m. Field days are free and include lunch and refreshments. Each offers four continuing education unit credits for attending certified crop advisers. For detailed information and to RSVP, visit the www.ilsoy.org/fielddays. Pre-event registration is encouraged, but not mandatory.
Source: Illinois Soybean Association
Subscribe to receive top agriculture news
Be informed daily with these free e-newsletters
You May Also Like
---