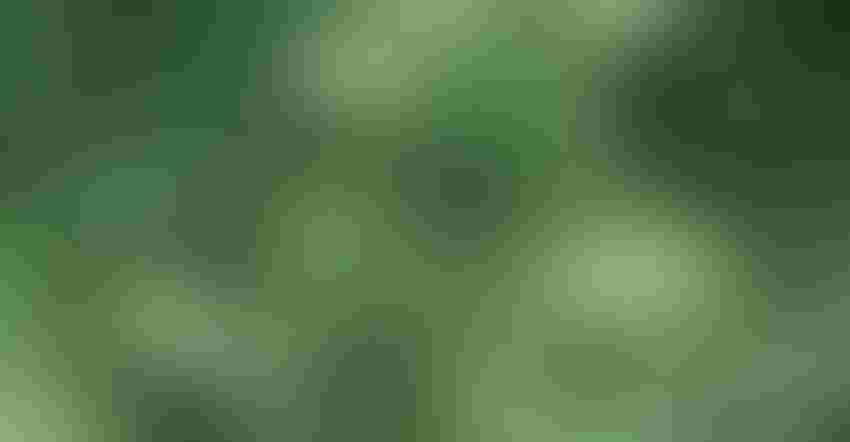 LATE-SEASON SAMPLING: A tissue test was pulled in very late August, when soybeans were at the R5 stage. The results were not easy to interpret.
Tom J. Bechman
The goal with tissue testing in the Soybean Watch project in 2020 was to discover what you can learn from results. As it turns out, organizers got more than they bargained for. The first tissue samples at the R3 reproductive stage were routine, Betsy Bower says. However, the next sample, reflecting results of 25 trifoliate leaves gathered at R5, was "off the wall."
Soybean Watch '21 is sponsored by Beck's. Bower, an agronomist for Ceres Solutions based in west-central Indiana, provided both training and shipping supplies for testing. Ceres Solutions covered lab testing costs.
Related: Evaluating tissue test results from the lab
By the time the field was sampled, soybeans were at R3, with pods about one-quarter inch long forming at one of the four uppermost nodes.
Two samples were pulled: one on the rolling half of the field and the second on the level portion, which is underlain with gravel at about 3 feet.
The results were similar. Copper and zinc were just into the deficient category, and sulfur was in the "responsive" zone on the low side. Bower suggested pulling tissue samples again at R5 to follow these trends. Since the previous results were similar, only the rolling half was sampled at R5.
Puzzling results
The results were striking, but not in a good way. The lab tested for nine nutrients, and seven of the nine were deficient. The nitrogen-to-sulfur ratio was way off track, at 23 to 1. Ideal is considered 18 to 1. At R3, both samples were around 17 to 1. Only nitrogen and calcium were adequate at R5.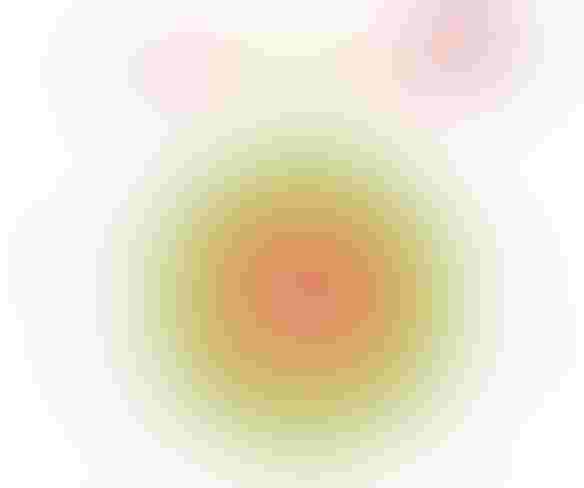 The R5 stage means that seeds inside pods are at least one-eighth inch long at one of the four uppermost nodes. Pod fill is well underway.
"Realize that plants are making grain at this point," Bower says. "Some nutrients are going to be low as pods fill.
"However, the fact that phosphorus is low indicates that plants might have been under stress. The stress could be for various reasons. Maybe too dry? Maybe nematodes were attacking roots? It's even possible to irrigate too much."
In this case, the weather was in the process of turning extremely dry. However, the field had only been irrigated once before samples were collected.
Potassium was barely adequate at R3 in this part of the field. It was very deficient at R5. One option would be soil testing before next season to make sure potassium levels in the soil are adequate.
"Tissue testing isn't perfect," Bower acknowledges. "Sometimes, here, we run into things we can't fully explain. It's still a useful tool to help us consider what we should be focusing on."
The field, including dry corners, averaged just under 60 bushels per acre. It wasn't up to par for an irrigated field. However, other indicators led the grower to believe that late planting, in early June due to wet weather, may have been a bigger yield-limiting factor than low nutrient levels.
About the Author(s)
Subscribe to receive top agriculture news
Be informed daily with these free e-newsletters
You May Also Like
---