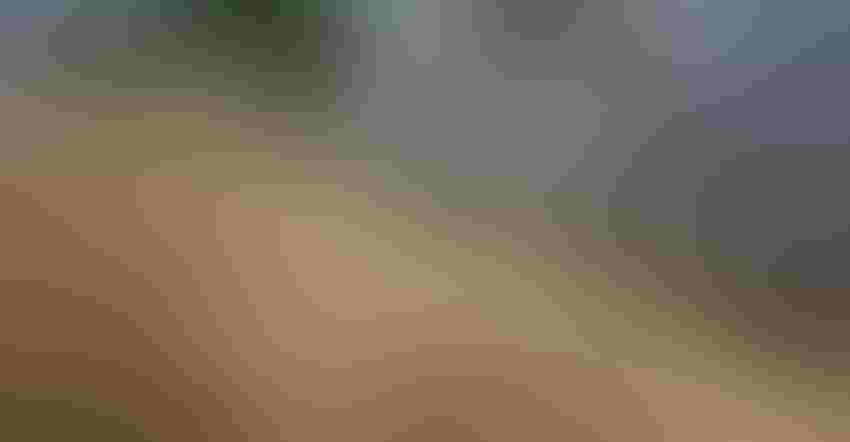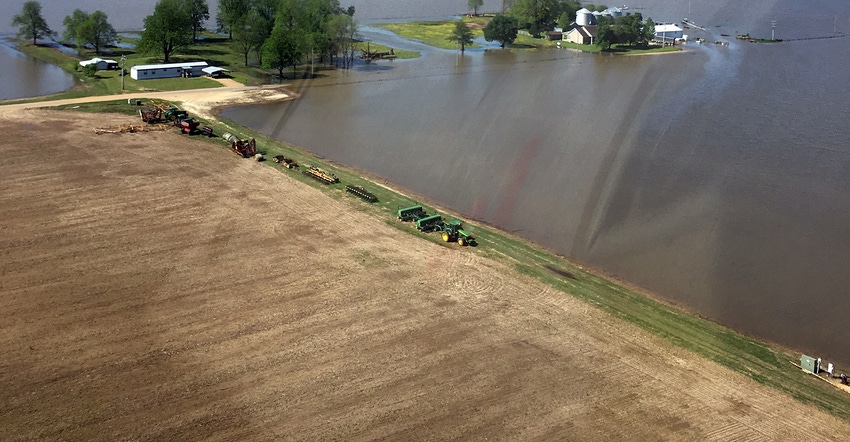 After a dead week for the phone last week, it has lit up this week with calls from growers considering their options for trying to dig out from under the misery Mother Nature has dealt. Some areas were relatively unaffected, some growers are rebuilding levees and others are dealing with the flood.
There are the normal replanting questions involving herbicides. I have had several questions about using a grass herbicide like Select to destroy a partial corn stand to replant corn. Do not do that because they can have soil residual activity. The best burn-down for replanting corn now is Gramoxone plus atrazine. You need the photosystem 2 inhibitor in the Gramoxone or it will just provide a flash burn and re-growth will occur.
If a field where corn is lost will be planted back to soybeans, the grass herbicides can be options for killing remaining corn, but Gramoxone plus metribuzin is a much better all-around treatment.
We get the normal questions about replanting to soybeans where a corn crop has failed and atrazine was applied. Realistically in the South our problem is getting atrazine to last long enough. In fields where several weeks have elapsed and the field has also been under water, the chances of losing a soybean stand to atrazine residual are relatively low.
If in doubt, the longer you can wait within the optimum planting window the lower the risk becomes.
Where corn herbicides other than atrazine are involved, contact the appropriate company representative.
In fields where any crop is going to be kept, add more residual herbicide. Residual activity will diminish quickly with the heavy rains or temporary flooding.
Regardless of how clean they may appear, extending your residual window is a good move.
We are into 'throw the book out weed control' and with good moisture, wet fields, high temperatures and failing residuals, pigweeds will have a field day. You must find a way to get postemergence herbicides applied timely where at all possible.
A lot of soybeans have yet to be planted and a lot of acres now will likely be replanted to soybeans. The later into the planting window we get the less dependable residual herbicides become. I realize that sounds strange based upon what we have just been through. However, pigweeds will germinate and emerge within three to five days this time of year. Our typical rainfall frequencies in late May and June are often not in a three- to five-day window.
The key to weed management now is going to be planting a soybean that you are confident you can control weeds in postemergence. In many fields that boils down to LibertyLink or Roundup Xtend. The primary difference between the two technologies is choice of herbicide.
When unbiased research data is relied upon, there are very high-yielding varieties available in both technologies.
Both glufosinate and dicamba can provide good pigweed control in some situations. Across the board I believe glufosinate is a better pigweed herbicide — especially on PPO-resistant pigweeds.
Also, if you are choosing to plant Xtend, make sure you can get the dicamba sprayed.
Subscribe to receive top agriculture news
Be informed daily with these free e-newsletters
You May Also Like
---