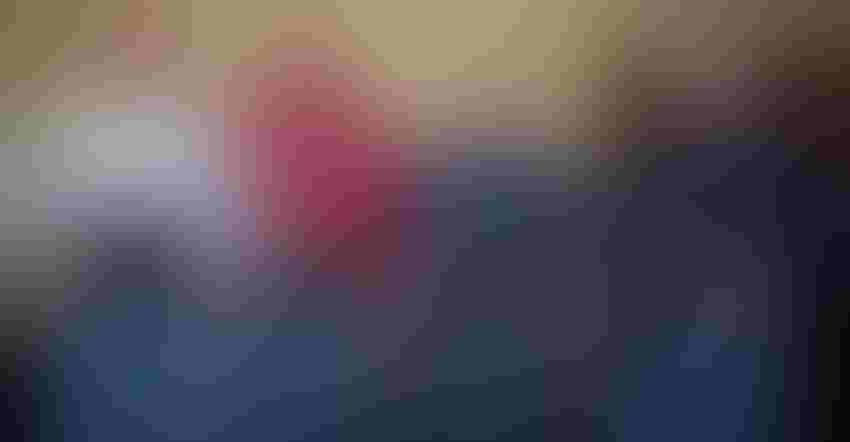 TOP PRODUCERS: The winners of the 2016 Wisconsin soybean yield contest are (from left) David Lundgren, Amery, Division 1; Thad Sparby, Arkdale, Division 2; David (and Karen) Wilkens, Random Lake, Division 3; and Rick DeVoe, Monroe, Division 4. Each division winner received a plaque at the Wisconsin Corn/Soy Expo and a cash prize of $1,000.
During the production season, top-notch soybean growers constantly study their crop, tweak various practices and review performance factors that will help keep their trend line moving upward. These individuals are never satisfied with maintaining the status quo and are always looking forward to a bigger payoff.
Each year a bevy of agronomic decisions can impact soybean yield components for better or for worse. Some of the key influencers include variety selection, planting date, row spacing, soil fertility, and weed, insect and disease control. While it's not rocket science, producers need to uncover what works best in their enterprise to boost yields and improve the bottom line.
"While Wisconsin growers continue to improve and refine their soybean management practices, Mother Nature is often the most critical factor for putting more beans in the bin," says Shawn Conley, a University of Wisconsin-Madison Extension soybean specialist who oversees the state's soybean yield contest. "For 2016, entries increased 15% while overall yields were up 10%. I contribute these numbers to maintaining a watch-dog approach and picking up on more innovative ways to grow soybeans."
Nearly off the charts
Fine-tuning their fertility package, trying new varieties and planting soybeans immediately after finishing corn propelled RnK DeVoe Farms to the champion spot in the 2016 Wisconsin Soybean Association Yield Contest. The farm's entry in Division 4 averaged 98.9 bushels per acre. The DeVoes also won first in the 2013 contest with 92.1 bushels per acre, which was up 4.7 bushels from 2012.
"Our contest field of 150 acres has been planted to corn the past five years," notes Rick DeVoe of Monroe, who farms 1,900 acres with his wife, Kathy. "This area is blessed with a deep clay loam soil that features high levels of organic matter, well-suited for soybeans. In fact, over the past five years, the average yield across our 650 acres planted to this row crop has been 75 bushels per acre."
DeVoe no-tilled Pioneer 3IT77 soybeans into 30-inch rows in late April at 155,000 plants per acre with a John Deere unit outfitted with precision planting equipment. The final stand at harvest was 140,000 plants per acre. Prior to planting, he applied 200 pounds of DAP, 200 pounds of potash and 100 pounds of Amsul (ammonium sulfate) per acre. To control all grasses, ragweed and common lambsquarters, 6 ounces of Authority First per acre went on May 3, followed by 6 ounces of Durango per acre on June 15.
DeVoe's choice of seed-applied inoculates were Pioneer PPST teamed with 6 ounces of Ilevo per acre, which helped control sudden death syndrome. The fungicide treatment was 6 ounces of Approach Preventive per acre. That was followed by a second pass by plane with the same rate of Approach, along with 2 gallons of Coron (nitrogen) per acre.
"To achieve the best possible soybean yields, I plant immediately after finishing corn, eliminate unnecessary compaction, stick with precision rates on each planter row, rely on timely scouting, soil test every year, and make sure plants receive micronutrients and nitrogen when they are about 8 inches tall," DeVoe says. "It's all good and well to follow these guidelines, but I feel the most critical factors to nudge 100 bushels per acre is adding nitrogen late in the growing season and then receiving adequate moisture at the right time."
Successful challenge
This was the second year David Wilkens and his wife, Karen, entered the yield contest. The Random Lake enterprise outpaced the competition in Division 3 with 93.04 bushels per acre. That figure was 15 bushels above last year's winning entry, and nearly 30 bushels over the farm's average on 300 acres of soybeans.
Proper fertility and weed control are always top-of-mind on the Wilkens farm. To set the stage for high yields, the preplant fertility package included 200 pounds of 0-0-60 (K20), 150 pounds of 11-52-0 (P205), 100 pounds of 21-0-0 24 (AMS) and 5 pounds of Crop Mix 2LS, which consists of 8.1% sulfur, 1.5% boron, 1.5% calcium, 3.1% magnesium and 6.1% zinc.
The preplant herbicide program consisted of Prefix at 2 pints per acre plus Synchrony XP at 0.38 ounce per acre, E-99 Shredder at 1 ounce per acre and Roundup PowerMax at 22 ounces per acre. Wilkens likes to use Prefix, as it typically provides him more than a month of residual activity. This helps reduce stress and weed competition early on in the plants' lives, and keeps fields clean in case wet weather persists and he can't get back in for an extended period of time. The postemergence pass was applied pre-flower and included Fusilade at 6 ounces per acre and Roundup PowerMax at 32 fluid ounces per acre. 
Foliar feeding and fungicides were also an integral part of raising the high-yielding soybeans. Foliar feeding included 2 quarts per acre of Max-IN Ultra Manganese at V4, 2 pints per acre of Sugar Mover at pre-flower/initial flower, 1 quart per acre of Max-IN ZMB at R2, and 3 gallons per acre of SRN 25B at the R3 growth stage. Fungicides used included Omega 500F at 16 fluid ounces per acre. Omega was used to protect the plants from sclerotinia white mold infection. At the R3 growth stage, a 6-ounce rate of Quadris was applied with Endigo ZC at 3.5 ounces per acre.  
The 10-acre contest plot was grown on a Hoahkim silt clay loam soil following a crop rotation of alfalfa, oats and corn the previous three years. In early May, NK 520-T6 brand soybeans were no-tilled with a Kinze 3500 planter on 15-inch row spacing with a final stand of 145,000 plants per acre. The seed treatment used was Clariva Complete plus Mertect, which ensured seasonlong protection against soybean cyst nematodes and activity on sudden death syndrome.

HIGHER YIELDS: Soybean yields in the 2016 contest increased 10% over the 2015 contest.
Wilkens notes, "Growing high-yielding beans is a bit of a systems approach with no silver bullet. I focus on soil health and prefer no-tillage on my farm. Proper fertility [and] weed, disease and insect control are critical, as is early planting and choosing the best seed treatment and genetics available. We have found that the longer we can rotate away from soybeans, the better our yields will be."
In addition to those practices, Wilkens shared that while producing these beans required a rather significant investment, the returns were well worth it. "I realized a bottom-line profit of over $100 per acre between the contest and non-contest entry beans, after accounting for all costs.
"I enter the contest because it provides a challenge of raising a high-yielding crop and forces outside-the-box thinking. Besides, being able to gain additional knowledge helps improve other acres in our crop production program," Wilkens adds. "Every day something is limiting the yields of the crop I grow. My job is to figure out what that is and prevent it from happening."   
Tops for 2 consecutive years
David Lundgren from Amery outperformed all entries in Division 1 for the second year in a row with 75.16 bushels per acre, 25 bushels above his farm's five-year average. The farming operation includes his wife, Dawn; sons, Jake, Blake and Joe; daughter, Stephanie; son-in-law, Jason Coen; and daughters-in-law, Kathy and Becky. They farm 800 acres of corn, soybeans and hay.
Their selected soybean variety, Cropland R2C1572, was planted in late April at a rate of 145,000 seeds per acre in 30-inch rows with a 12-row John Deere 1760. The 28-acre contest plot, featuring an Antigo silt loam soil, was in corn in 2015. With a final stand count of 135,000 plants per acre, soybeans were harvested on Oct. 5 at 12.8% moisture.
Besides using seed-applied inoculants, David Lundgren put on a foliar feeding of Max-In ZNB and Max-In Boron. His fungicide treatment included Pizaxor and Headline.
As of late March, Lundgren still has 8,000 bushels of soybeans stored on the farm. He sold some of his crop for $11.02 and $8.50. After calculating the total input costs and depending on the future price he may receive, he figures the profit difference between his contest and non-contest beans could be $250 to $450 per acre.
"To achieve success in our production program, we rely on soil and tissue testing, always paying attention to details, and continuously walking the fields to monitor any problems," Lundgren says. "Like most growers, the determining factor that provided the winning entry last season boiled down to receiving adequate and timely moisture."
Favorable weather fueled results
Thad Sparby of Arkdale claimed first prize in Division 2 with a yield of 72.87 bushels per acre.
That figure is considerably higher than the farm's five-year average of 45 bushels per acre. Sparby also received the top award for overall quality for soybean protein content and oil, achieving 2,361 pounds per acre.
He farms 166 acres with his sons, Seth and Zac. They rely on no-till, strip-till and conventional practices on their sandy to sandy loam soils, and follow a rotation of hay, corn and soybeans. Sparby strip-tilled the 11-acre contest plot before planting FS Hisoy HS19-A50 soybeans on May 15. He dropped 145,000 plants per acre in 30-inch rows with a six-row Kinze planter outfitted with row cleaners. The moisture content at harvest on Oct. 14 was 13.6%, with a final stand of 140,000 plants per acre.
For his preherbicide treatment, Sparby applied recommended rates of Prowl, Pursuit and glyphosate. While ragweed, common lambsquarters and other weeds can create problems, the plot remained clean during the growing season. His seed treatment included a double rate of Profit Cote QSI from Profit Pro Ag.
"There were no foliar feeding or fungicide treatments. However, trace minerals and 200 pounds of potash were applied in early June," Sparby says.
"My neighbor encouraged me to enter the contest. Following soil test recommendations [and] favorable weather — which included above-average rainfall — proved to be a winning formula for the final yield number. I plan to have a plot again next year." 
Persinger writes from Milwaukee. 
Guidelines to enter 2017 soybean yield contest
Shawn Conley, a University of Wisconsin-Madison Extension soybean specialist, shares a list of guidelines for entering the 2017 state soybean yield contest. He points out that the contest is sponsored by the Wisconsin Soybean Programs and was organized to encourage the development of new and innovative management practices, and to show the importance of using sound cultural practices in Wisconsin soybean production.
Keep abreast of contest rules
Any sound soybean production system can be entered. Two winners will be selected from each of four geographical divisions in Wisconsin (see map below). Each division is based on long-term, 10-year county soybean yield averages.
• To qualify for the 2017 contest, entrants must be at least 14 years old on Aug. 1. More than one person in a family can enter, but each person must have a separate entry form and pay a separate fee. Any individual may enter more than one entry in the contest.
• The contest field must be located in Wisconsin, and the contest entry must be at least 5 continuous acres of one variety. Contestants may select the best 5 acres in a soybean field larger than 5 acres and enter that variety.
• The variety that is originally entered must be the same variety that is reported on the harvest report form.
• The land entered in the contest must be owned or leased by the entrant. The variety entered must be commercially available on the market.
• There is a $25 fee (personal check) for each entry, which can coincide with the harvest date.
• For the entry to be accepted, the supervisor's name must be on the contest entry form, along with his or her title, address, telephone number and email. The supervisor is responsible for overseeing all of the computations and field measurements, and must be present during the harvesting, weighing and moisture testing.
• The contest entry must be harvested in accordance with the harvest procedures set forth by the Wisconsin Soybean Association. Harvest report forms are required to be completed and sent to Conley postmarked no later than seven days after harvest or Dec. 15, whichever date is earlier. It's the responsibility for the entrants to see that these forms are properly completed and mailed by the deadline.
Awards and producer recognition
Plaques and cash prizes will be awarded to the first place ($1,000) and second place ($500) winners in each geographic division. The winner is the entry that has the highest soybean yield based on bushels per acre at 13% moisture. In the event of a tie, both entrants will be recognized as co-winners.
Each entrant is eligible to win only one plaque and cash prize. If an entrant has two or more entries and all the entries place, a plaque and cash prize will be awarded only for the highest-yielding entry.
Awards will be presented at the Wisconsin/Soybean Expo in Wisconsin Dells in February 2018.
Conley notes that producers are also encouraged to send in a grain sample so they are eligible to receive a soybean quality award. This will be the second year for growers to receive this recognition.
To review other contest and entry qualifications, visit coolbean.info, or email Conley at [email protected].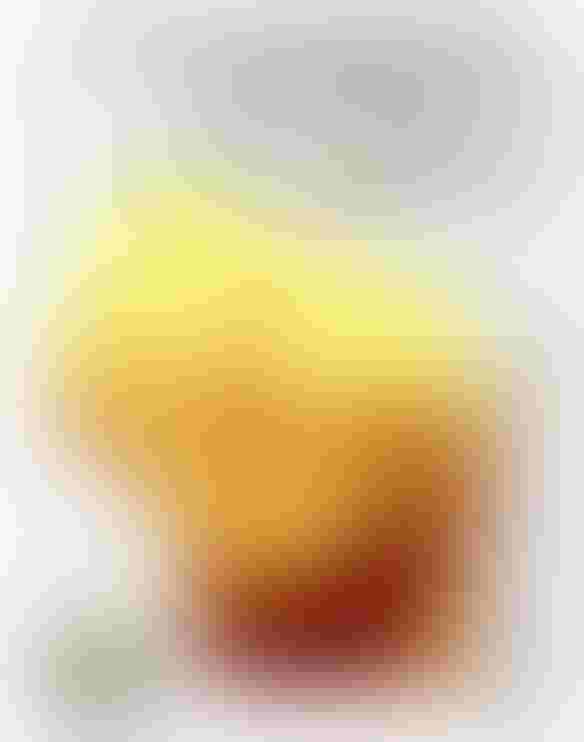 Subscribe to receive top agriculture news
Be informed daily with these free e-newsletters
You May Also Like
---