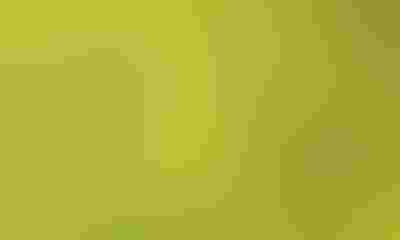 Once again, Gov. Mark Dayton surprised Minnesota's ag community last month by announcing an executive order curtailing the use of a group of chemicals widely used by farmers in the state.
The chemicals at the center of the discussion are insecticides known as neonicotinoids. They have trade names such as Cruiser, Poncho, and Gaucho and are currently used to treat much of the seed corn sold in the country. "Neonics," as they are called, can also be used to treat soybean seed, in addition to being utilized later in the growing season in the spraying of soybean aphids.

OUT OF LEFT FIELD: Gov. Mark Dayton surprised many in Minnesota's agricultural community in August with his executive order curtailing the use of neonicotinoids, a group of chemicals commonly used by farmers in the state.
The announcement by the governor at the state fair caught most ag folks off guard and came with little or no advance warning. I chair the Agriculture Policy Committee in the House and had no knowledge of the announcement. It reminds me of his surprise buffer strip announcement two years ago at a meeting of pheasant hunters.
The announcement itself is vague and talks of the establishment of a commission to work on ways to minimize use of the chemical, said to be harmful to bees and other pollinators. The Minnesota Department of Agriculture recently concluded an 18-month study of the chemical, and this announcement stems from the results of that study. But again, many folks — including myself — had not seen the study prior to the announcement. And since the use of agricultural chemicals is currently regulated by a federal label, it's not known exactly how far this executive order can go. It appears that it will take legislative action to limit the use of neonics as a seed treatment.
There is discussion about farmers needing to verify aphid counts in their soybean fields before they would be allowed to spray neonics to control the insect. Well, that's what we currently do anyway. We don't spray until the insect count reaches an economic threshold because of the cost to apply the chemical, and because it also kills beneficial insects in the field that are natural predators of the aphid. Bottom line is: If we don't need to spray, we don't.
What concerns me most about the governor's order is the phrase requiring farmers to verify they face "an imminent threat of significant crop loss" before using the chemical. That can be done in the case of aphids, where you spray when the count of insects reaches a certain level. But how does one justify the use of a chemical treatment on your seed corn when you are planting in the middle of April?
How can you say that, without a seed treatment, you face a significant crop loss? As a farmer, that's what really worries me.
To carry this one step further, most seed corn is ordered months before planting actually starts. Are we and the companies that sell seed supposed to wait until planting time and then count insect larvae in the field before deciding which treatment can go on the seed? It just doesn't work that way. And most of these companies work in multiple states. Are they supposed to segregate seed without treatment for Minnesota while these same tools are still allowed in other states?
No one wants to see our pollinators disappear. After visiting with beekeepers, I've learned this is a complex problem. The colony collapse disorder is being attributed to several factors, including loss of habitat and a mite that attacks bees, in addition to pesticides. We need to work together and use sound science in coming up with solutions to the problem.
State Rep. Paul Anderson, R-Starbuck, is chairman of the House Ag Policy Committee. Reprinted with permission.
Subscribe to receive top agriculture news
Be informed daily with these free e-newsletters
You May Also Like
---