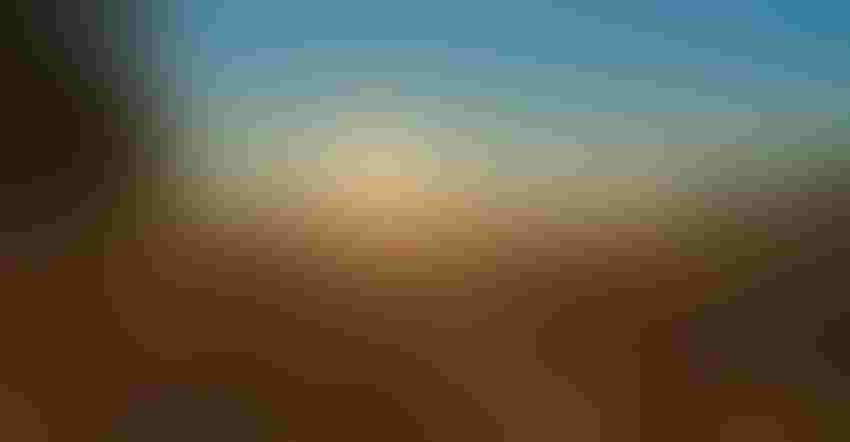 The Soybean Success Seminars brought hundreds of soybean farmers from across the state to regional meetings in Aberdeen, Watertown, Mitchell and Sioux Fall, S.D., from January 30 to February 2.
"It's an opportunity to network with other farmers. I was interested in hearing the keynote speaker. I've participated in the South Dakota Soybean Yield Contest this year and in the past, so I was curious to see what the results from that contest are," says Myles Brockmueller, who farms near Freeman, S.D.
Farmers gathered to hear guest speakers Al Kluis, broker and trader at Kluis Commodities or, depending on their location, Dr. Elwynn Taylor, agricultural meteorologist.
Taylor's expertise includes understanding the big picture when it comes to weather and farming. He's predicting increasing variability for 2017 and beyond.
"The weather is becoming more volatile," Taylor says. "We've left a 19-year period of relatively non-volatile weather. But when 2012 came, we saw the first drought since 1988. That was the introduction of what we suspect will be 25 years of greater variability than we experienced in the past 20."
"All of the risk management you've been practicing during the past five to 10 years has been practice," he says. "Now, take it seriously. Pay attention to your insurance."
For this growing season, Taylor's prediction is positive. "It looks like another year with above trend-line yields for corn and soybeans, not just in the western corn belt, but perhaps corn belt-wide," Taylor says.
He explains that El Niño, the weather system that typically brings needed moisture and improved yields, has already started forming.
"We have hints of an El Niño already beginning, down off the coast of Peru and Ecuador," Taylor says. "I don't anticipate that this will be an extreme year where we'll break a lot of weather records. But that doesn't mean we'll be without severe storms—that just wouldn't be normal."
The Soybean Success Seminars are managed by the South Dakota Soybean Association and sponsored by the South Dakota Soybean Research and Promotion Council.
Soy100 Event on March 15
South Dakota soybean growers have another opportunity to focus on strategies for increasing yields at Soy100, an event held in conjunction with South Dakota State University Extension on March 15 at South Dakota State University.
Jeremy Freking, executive director of the South Dakota Soybean Association and the South Dakota Soybean Research and Promotion Council, says the name Soy100 is about helping farmers reach the threshold of raising 100 soybean bushels per acre.
"We've been hearing a lot from soybean farmers about some of the challenges they face in increasing their soybean yields, such as weed pressures and weed resistance issues. So we'll be focusing on those topics, as well as other agronomic issues, during the course of the day's program," he says.
"Our keynote speaker is Ed Usset, grain marketing specialist from the University of Minnesota. He'll be talking about today's markets and help give farmers some decision-making tools to help incorporate into their operations."
Register for Soy100 at http://www.sdsoybean.org/programs-events/events/soy100-growing-100-bushel-soybeans/.
Subscribe to receive top agriculture news
Be informed daily with these free e-newsletters
You May Also Like
---