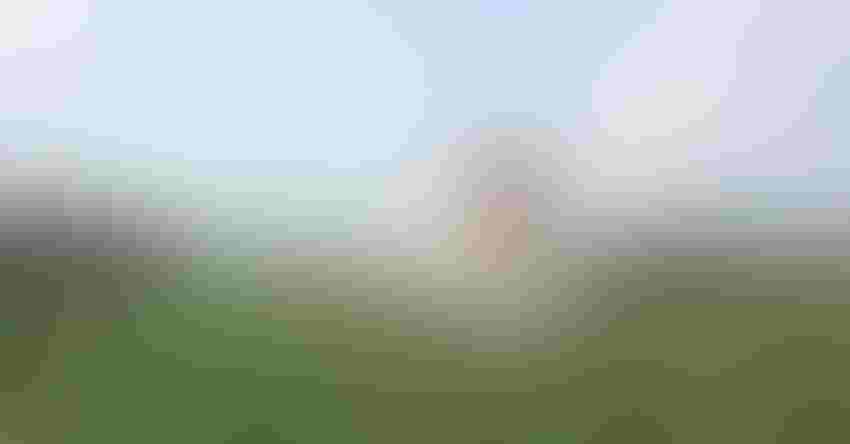 Robert Allen King, 25, partners with his father, John, to farm 4,000 acres of row crops near Brownsville, Tenn.
Ginger Rowsey
Harvest is just around the corner and Robert Allen King is getting ready. 
There's still some watering and spraying to do, but the 25-year-old Tennessee farmer is already prepping grain bins and equipment in anticipation for the busy fall season. On the day of our visit, he's removed the corn header from a combine and is working to replace the shields. 
But when harvest starts around the first of September, his combines won't be in the corn fields — at least not at first. King will begin harvest with his early planted soybeans. 
"We started planting soybeans on April 6, which is typically when we would have been planting corn," King said. "It seemed so backwards at first, but after a couple of seasons we've seen much better results from planting a good portion of our soybeans before corn." 
King and his father, John, farm around 4,000 acres of crops near Brownsville, Tenn. While their land has historically been cotton ground, the Kings began transitioning to more grain crops in the early 2000s. Robert Allen says the installation of center pivot irrigation was a driving factor. 
This year there wasn't a stalk of cotton on the place, but the family is still learning the best ways to raise corn and soybeans. Rearranging the traditional order of planting (corn, followed by cotton and then soybeans) has been a surprisingly successful move, according to King. 
"Historically, we wanted to plant corn early so we could catch the rains, but now that we're irrigating more, we're better off to let the ground warm up before we plant corn and irrigate later," he said.  
"It's better for our corn and our beans," he adds. "We've had better stands and better yields with early planted soybeans, and we're not having to replant as often."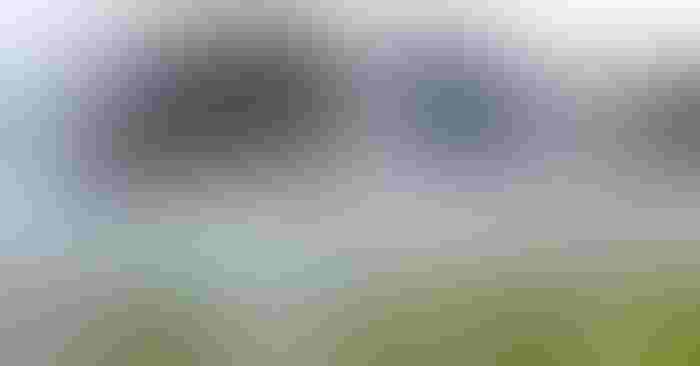 King looks at some of his earliest planted soybeans during our July visit to his farm. "We'll water them a little more and fertilize a little more to push the early beans to a higher yield."
Stack the nodes 
If you drove through western Tennessee this past spring, you probably noticed an abundance of soybean acres that were well ahead of the corn. When compared to the state's five-year average, the percentage of April-planted soybean acres nearly doubled in 2021. Arkansas and Mississippi also recorded an increase in April-planted soybeans. 
The argument for planting soybeans earlier in the growing season stems from research that shows when soybean plants reach reproductive stage during the longest days of summer, they can produce more nodes on the main stem, leading to more flowers, pods and seeds. 
"Early planted soybeans are usually worth quite a few bushels. Our research shows that mid-April planting as opposed to a more traditional May planting date is worth 8-15 bushels per acre in a given the year. It's the easiest way to affect the number of seeds per plant and some of the easiest bushels to capture, since it doesn't cost extra to plant early," said Brian Adams, manager and agronomist with Volunteer Ag Services. 
"Our mid-to-late Group 4 indeterminate soybeans line up well with setting fruit during the longest days of the year when planted in early to mid-April," Adams added. 
Not long after returning to the farm upon graduating from college, King went to a meeting where Adams shared this research on early-planted soybeans. King convinced his father to give it a try on their farm. 
"One of the first things we noticed was we stacked the nodes with the early beans. The nodes are so much closer together and the plant height is not an issue," he said. "There's a lot more lateral branching at the bottom and coming up and putting on more pods, so we've really liked what we've seen." 
"By planting earlier, the beans are stacking the nodes during the long-growing days instead of just getting tall," he added. "My dad always said he wished he had a Pix for soybeans to keep them from growing too tall. We've found the early planting date will keep them shorter."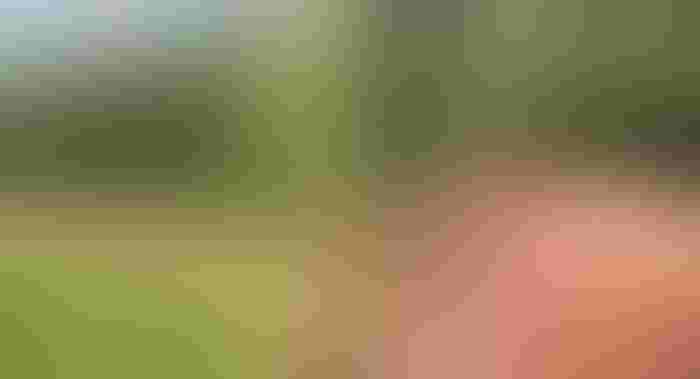 "By planting earlier, the beans are stacking the nodes during the long-growing days instead of just getting tall," King said.
Since lodging is not as much of a concern, the Kings are more comfortable pushing the yield bar on the early beans. 
"When we went over the early beans with fungicide, we added a few extra micronutrients trying to push these soybeans to a higher yield. We'll water them a little more, and fertilize a little more, since we're not as worried about them laying over," he said.  
"Tougher than we thought" 
Unfavorable weather conditions are a deterrent for many growers considering moving their soybean planting date up. King says if there was ever a year to test that theory, it was 2021. 
"Shortly after planting the beans on April 6 they experienced a one-inch rainstorm with hail. This created a crust that was hard to emerge through. After emergence the small beans experienced two light frosts."  
"However, they never checked up," he added. "Soybeans are tougher than we thought. It's been crazy to see what they can overcome." 
The King's had planted about 900 acres of soybeans by mid-April. This year they used two Pioneer varieties for their April soybeans, 47A64X and 47A60X. Both are Maturity Group 4s. 
"We had planted Group 3s in the past so we could start harvest earlier. But now we realize we can get so much better yields by going to the later variety and simply planting earlier."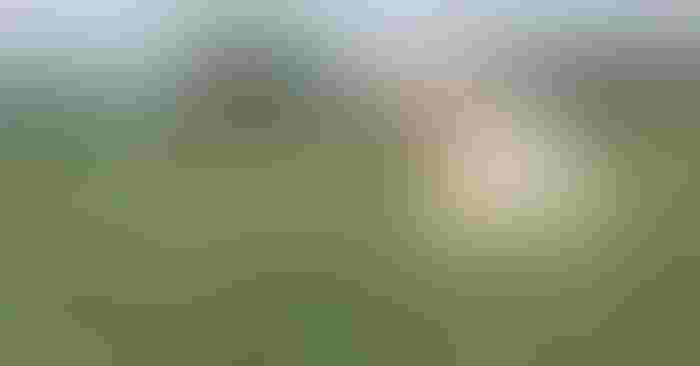 Scouting is crucial with early planted soybeans. Experts say early beans are more attractive to insects.
Timing is everything 
"It is a good idea to stay on top of the crop in order to time foliar fungicides correctly," said Angela McClure, UT Extension Corn and Soybean Specialist. "If you haven't much experience with early beans, the early pod stage can sneak up on you. Also, early beans tend to be more attractive to insects, as pods and seed begin developing earlier, and scouting will be important to manage potential insect problems." 
King agrees that timing is critical — especially when it comes to harvest. 
"With those beans being ready early, as hot as it still is, if it gets rainy and wet, you are in danger of quality going down in a hurry. We try to manage that by not planting too much at any one time. We have also gone to a bigger combine to make sure we have the power to get them out before the quality goes down," he said. 
While preserving the quality of early planted soybeans may add some pressure when they begin cutting beans, the flip side of the coin is that by spreading the soybean planting across nearly three months (in June they planted 600 acres of double-cropped wheat beans), the Kings have given themselves some room to breathe during spraying and latter harvest. 
"It is nice to not have to spray everything at the same time. We start with two planters and plant all our early beans. Then we send one planter to keep planting beans while the other starts planting corn. We'll do the same in the fall. Take both combines to the bean field, cut all the early beans, then split the combines between the corn and bean fields. It's the same with the spraying. You don't have 2,000 acres of beans ready in one week," he said. 
As King walks one of his early bean fields, he's excited about harvest and the yield potential he's seeing. He'll be desiccating these beans soon. What once seemed like a crazy idea is looking pretty good these days. 
"It seemed so backwards and crazy at first, but I have spoken with a lot of farmers that have had success with planting soybeans first. So far, it's a change that has worked out well for us, too." 
Subscribe to receive top agriculture news
Be informed daily with these free e-newsletters
You May Also Like
---