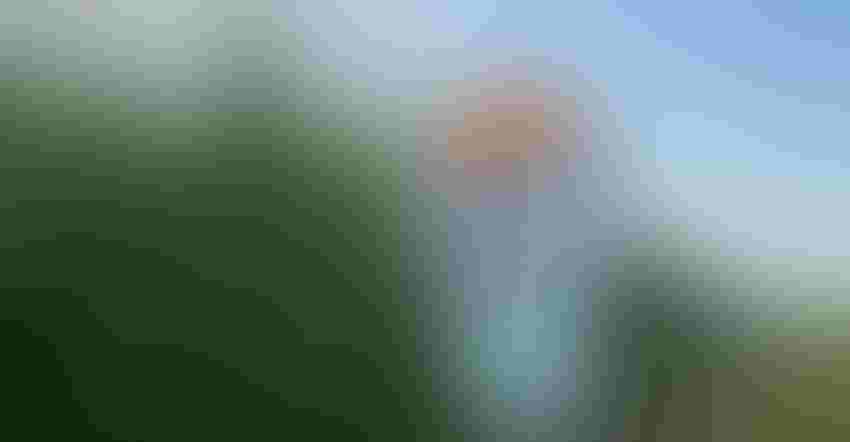 August is one of the final hurdles to harvest. High temperatures and low rainfall often stress crops, which opens the door to a host of other problems.
Drought-stressed crops are especially vulnerable to late-season insects that rob yields and keep bushels from the bin. If late-summer brings tough growing conditions, watch out for these 3 pests during the final weeks of summer.  
Aphids
Aphids are especially problematic before and during tasseling, but post-pollination aphids are a relatively new issue. If aphids colonize late summer during drought conditions, stressed plants can be sensitive to aphid feeding.
Farmers should continue scouting for aphids throughout the summer — paying particular attention to tassels, where they could find aphids and their honeydew.                                                   
Jason Steffl, area product manager for Brevant™ seeds, said aphids also can cause major problems for soybeans later in the summer, when plants are putting on beans, especially in his territory: Minnesota, Iowa and the Dakotas.
"August is a critical time for soybeans — we're talking about pod set and first fill," Steffl said. "Those plants are demanding a lot of nitrogen, nutrients and water, because that's their time to shine. It's all about putting seeds in the pod and filling out that size to increase weight per acre."
Steffl encourages farmers to follow Extension thresholds and recommendations for aphid control, and he said they should always weigh factors such as crop potential, weather forecasts and insecticide return on investment.
Corn Rootworm
Mid-to-late summer is an ideal time to evaluate corn rootworm populations on your farm. If plants show more stress than expected during drought conditions, dig roots to determine if corn rootworm larvae have compromised root systems.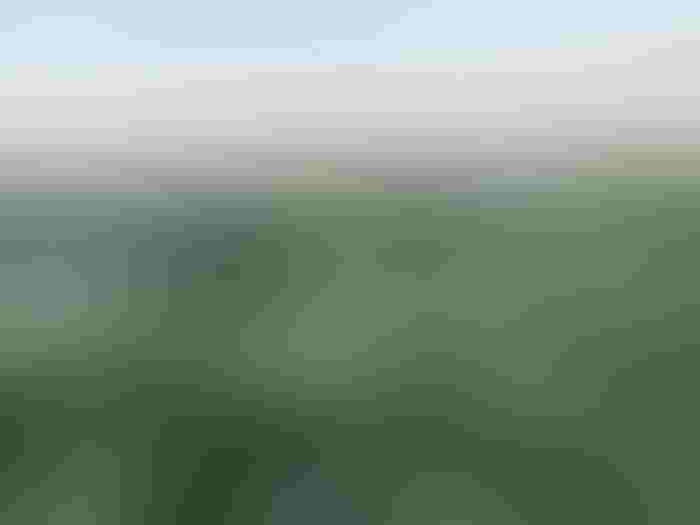 Adult corn rootworm beetles are active in late summer, feeding and laying eggs to overwinter. Scout fields regularly to determine beetle activity. Yellow sticky traps are easy to use, and ag retailers can provide specific recommendations. Local Extension or retailers will often set up sticky traps, so be sure to ask if there are any local beetle counts near your farm.
If scouting reveals corn rootworm infestation, farmers should choose hybrids next season with rootworm protection, such as Brevant™ brand Qrome® products. Qrome features a proprietary molecular-stack technology with dual modes of action to defend against above- and below-ground pests, with superior protection against corn rootworm. These Brevant brand hybrids bring next-generation insect protection and genetics, with a yield advantage of 7.8 bu./A vs. all trait packages from competitors.1
"Performance wise, growers have been happy with these new hybrids with Qrome," Steffl said. "The technology and trait have been great, and we've seen impressive yield."
Spider Mites
Spider mites might not be a perennial pest in your geography, but Steffl said they are a potential problem farmers need to keep on their radar. In 2020, spider mites infested very dry fields in northwestern Iowa, and this season could be a similar situation.
"Some fields had spider mites last year, so they are watching for it diligently this year," Steffl said. "Many situations didn't warrant applications in 2020, but this is one more insect that we need to watch for this summer. I don't want to sound an alarm that it will happen, but it could — and spider mites can wreak a lot of havoc."
Manage spider mites with an insecticide program recommended by your local ag retailer. In addition to insecticide applications, schedule regular irrigations where available. Spider mites thrive in dry conditions, so use timely irrigations to create humid microenvironments.
"Keep an eye out for all of the stresses this crop could go through before harvest," Steffl said. "We can't control the weather, but we can mitigate other variables that take yield down."
For more advice on corn and soybean management, connect with your local ag retailer. You can find your retailer for Brevant seeds at Brevant.com/Retail.
1 Brevant multi-year, on-farm pre-commercial head-to-head comparisons and 3rd party trials. Based on 25,886 comparisons within 2 days of relative maturity.
™ ® Trademarks of Corteva Agriscience and its affiliated companies. © 2021 Corteva.
Subscribe to receive top agriculture news
Be informed daily with these free e-newsletters
You May Also Like
---