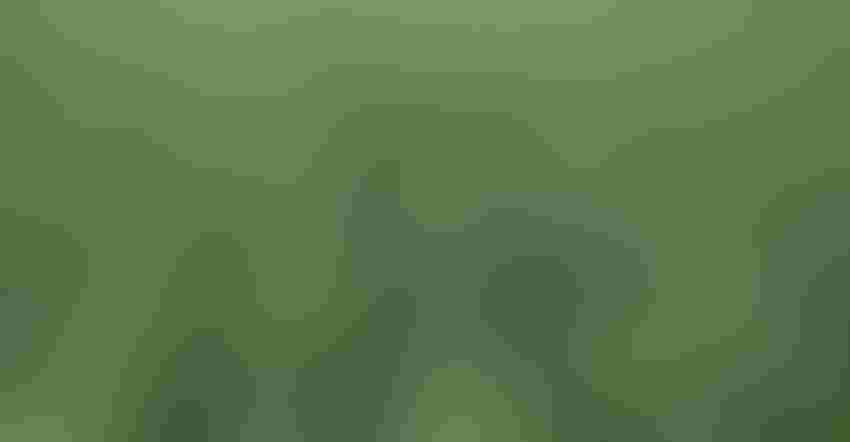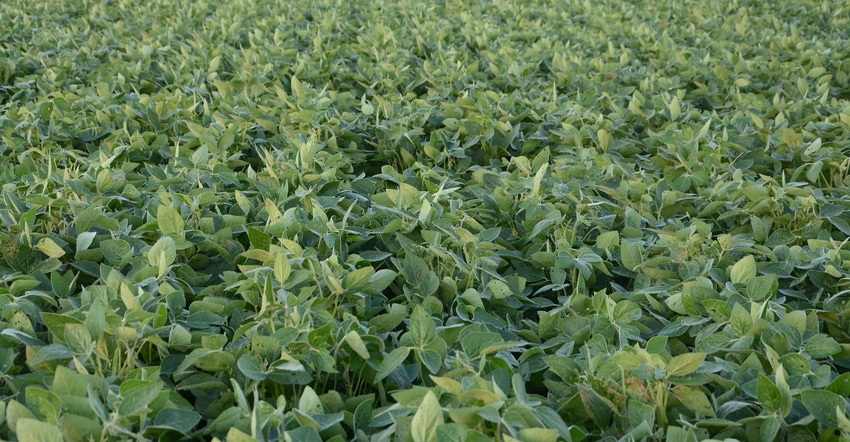 CLEAN SOYBEANS: Achieving a weed-free field of soybeans is more challenging than ever without the right tools. Companies await EPA's ruling on the reregistration of dicamba as one tool to help control weeds.
Willie Vogt
Scott Kay shares a Twitter post he saw of a farmer at a rural corner with tall corn to his right and tall waterhemp in a soybean field to his left. It was a tough blind spot to see past to enter the intersection. And that same blind spot could be a challenge for farmers in 2021 if dicamba products don't get reregistered for use, Kay says.
Kay is vice president, U.S. Crop, BASF Agricultural Solutions, which is the maker of Engenia herbicide. Engenia is a new-generation, low-volatility dicamba product farmers have turned to with the advent of the Xtend soybean crop genetic technology from Bayer. Labels for Engenia and other new forms of dicamba are under review, as required by EPA, ahead of the 2021 season.
"The need has never been greater," Kay says. "That farmer at the corner who can't see beyond the tall waterhemp is testimony to what fields look like that don't get treated with something that can handle the amount of weed pressure that we have."
Kay notes that a court ruling that stopped or limited dicamba use — depending on where your farm is located — drew attention to the issues, and farmers have raised their voices. He explains that farmers want access to this technology.
BASF, Bayer and others have submitted new data packages to EPA for the reregistration process. Bayer leadership is on record noting that they feel the information in the latest reregistration package is more complete than ever, avoiding the issues raised by the court ruling that questioned EPA's diligence in labeling dicamba herbicide.
"We feel very good about the fact that the data packages we submitted will allow farmers to have safe, on-target applications of Engenia, and we're also equally hopeful of having new products registered," Kay says.
Timing of the reregistration is important. BASF would like to see EPA decide soon and is watching the agency daily for news. "It's important that [the reregistration] comes at a time in the early fall. Growers make decisions when they're in the combine. They see what's happening all season long. Then we get into harvest and they start to say, 'I need to make this or that decision.'"
EPA, the label and moving ahead
The 9th Circuit Court decision on dicamba, which included Engenia and restricted use in 2021, was working with information from the original label for new formulations of dicamba. Kay points out that in 2018 on the last reregistration, BASF updated its label to include new use guidance to avoid off-target issues.
"The one thing I saw with the 9th Circuit Court was that they gave some instances where the label could be clearer, and I think we've been down that path," he says. "In 2018, you remember, we addressed four issues in terms of the reregistration."
He notes there were four main areas addressed in that 2018 set of label directions:
Apply Engenia no earlier than one hour after sunrise, and no later than two hours before sunset.

Do not apply if the wind is blowing toward sensitive crop areas or residential areas.

Fields that exist in counties that may harbor endangered terrestrial dicot plant species require a 110-foot downwind buffer and a 57-foot buffer on all other sides of the field.

Only a certified applicator can purchase and apply the product.
"I think those were great improvements," Kay says, adding that the reregistration for 2021 contains no added recommended restrictions.
New for 2021
BASF is the original creator of dicamba herbicide, so the company has a full understanding of the chemistry of the product. Over the years, the formulations of the product have moved to be less volatile, with Engenia setting a new standard, Kay says. But for 2021, BASF is adding a new tool for weed control: Engenia Prime.
"We hope to get this registered yet in 2020," he says. "And we're pursuing a buffering technology that can be used as a tankmix for all dicamba products."
Engenia Prime is a premix that includes the active ingredients in Pursuit and Zidua. The first is a legacy technology familiar to farmers. The latter is a newcomer to the market, available for the past two seasons, that is active on resistant weeds. The package would provide farmers a multiple-mode-of-action package that includes Engenia, and would provide residual activity, Kay says. "The application timing for this is preemerge to early post," he says.
The buffering technology — Sentris — will help growers manage the pH of their dicamba spray solutions to reduce the potential for volatility, Kay says. Volatility has been blamed for off-target crop damage.
"We've got data that says 77% of farmers have resistance on their farm. Now, not all of those are Palmer and waterhemp, but there's a lot of resistance on the farm today. It's getting harder, so farmers need more technology and tools to manage the weeds they have," Kay says.
Subscribe to receive top agriculture news
Be informed daily with these free e-newsletters
You May Also Like
---