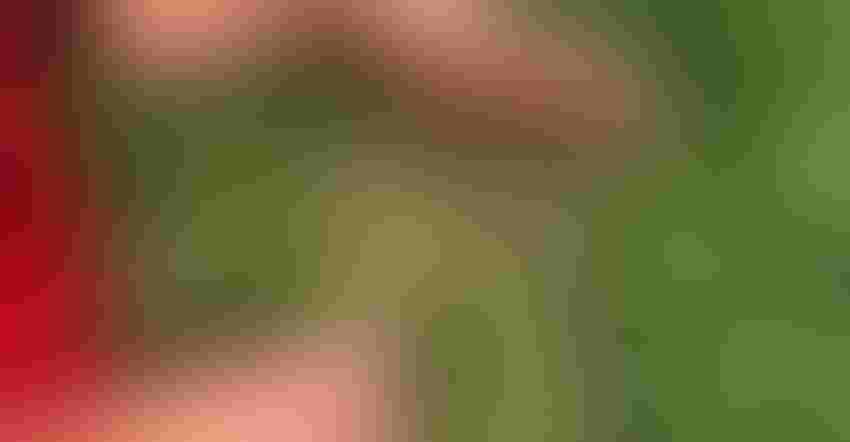 NOTICE THE PATTERN: These soybean roots flattened out instead of continuing to grow downward, indicating they likely encountered a restricting layer.
Photos by Tom J. Bechman
Who says soybean plants can't communicate? Maybe they can't speak, but they can send clear messages. Are you listening?
Steve Gauck was tuned in when he visited the Soybean Watch '22 field recently. He picked up on two messages about the conditions experienced in the field so far this year. Gauck, Greensburg, Ind., is an agronomy manager for Beck's, sponsor of Soybean Watch '22.
Related: Deeper-planted soybean seedlings may excel in long run
Here is a closer look at the two messages:
Root talk
"There are plenty of nodules for this stage of growth, but there is something else going on here," Gauck says. "Notice the shape of the roots. They flatten out instead of continuing on straight down."
What are they saying?
"I believe they're hitting a compacted layer about 4 inches below the surface," Gauck says. "I hit a layer at about that depth with the shovel digging plants. It likely corresponds to the operating depth of the vertical-tillage tool that went over the field earlier in the spring."
Gauck's point isn't whether running the tillage tool was beneficial or not. He's simply noting that according to indications from plant roots, there was a trade-off, a cost, for the pass. In this case, it was developing or adding to a compacted layer.
Leaf lesson
Looking at older leaves on plants, Gauck noticed tattering and shredding in several locations. He asked questions. As it turns out, the grower didn't know if this somewhat remote field was hit by hail. However, he knew three neighbors, including one less than a mile from the soybean field, replaced roofs very recently.
"It really looks like hail damage, probably from fairly small hailstones," Gauck says. "It likely occurred within the last few weeks. Leaf damage is sort of a historical record of what likely happened here."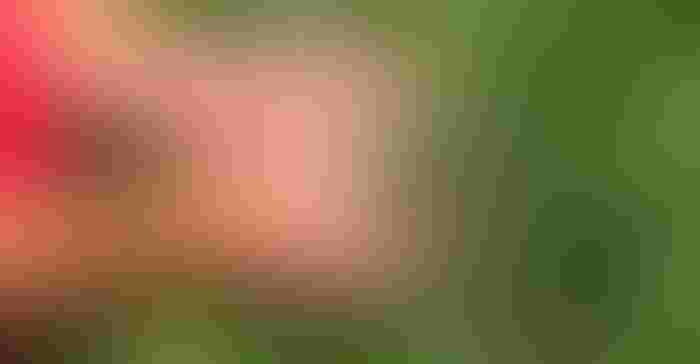 THESE LEAVES TALK: What these soybean leaves told agronomist Steve Gauck was that they were likely hit by hail at a younger stage.
Corn in the field next to the bean field showed no damage. "It's possible that since corn leaves are tougher at that stage than soybean leaves, they weren't damaged," he adds.
Will early leaf shredding affect yield? There should be no impact, Gauck says. In fact, a table of estimated yield loss due to defoliation indicates no yield impact for any amount of leave loss while soybeans are in vegetative stages. The table appears in the Purdue University Corn & Soybean Field Guide, adapted from a National Crop Insurance publication.
Subscribe to receive top agriculture news
Be informed daily with these free e-newsletters
You May Also Like
---