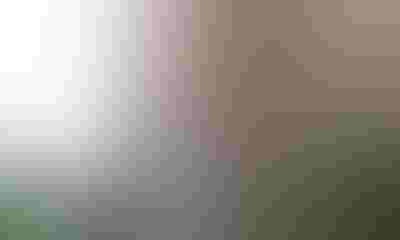 Talk to men who joined the University of Wisconsin chapter of Alpha Gamma Rho fraternity as collegians, young or old now, across the full range of agricultural and some non-agricultural careers, they speak of professionalism, leadership, responsibility, confidence and, of course, fellowship. It's been that way for 100 years.
Related: AGR inspires leadership

AGR HOUSE: The current AGR house overlooks Lake Mendota.
Iota, the UW chapter of the national social and professional fraternity, is celebrating its centennial year with two days of events in Madison on April 8-9. It was founded in April 1916 as the 9th in what is now a nationwide network of ag-oriented fraternities. Twenty-four College of Agriculture students became Iota's charter members. Today, the chapter's initiate numbers are poised to reach 1,650; the last 59 of them currently active undergrads.
Dale Bruhn, a former Madison resident, now a Floridian, is the chapter historian. For 46 years he served as secretary-treasurer of the Iota Alumni Corporation, watching young men enter the fraternity and following their careers after they graduated.
"I have no doubt that we have been a wonderful influence on the agriculture industry and some related ones and even some unrelated ones," says the member of the National AGR Hall of Fame. "These boys became successful in their careers and I think made wonderful contributions."
Bruhn joined the fraternity in 1946 after military service. An ag education major, he held teaching and sales jobs, worked in marketing and personnel for the Wisconsin Department of Agriculture and retired in 1987 from the state's personnel department.
Successful members
One of the "boys" he refers to is Randall Torgerson, a Manitowoc native now living in Virginia after retiring in 2003 as head of USDA's Farmer Cooperative Service. He notes that "an old but true saying is that a fraternity like Alpha Gamma Rho is a home away from home, especially on a large campus... The fellowship of brothers ... lasts a lifetime. Furthermore, opportunities for leadership development are tremendous. The AGR purpose of 'making better men and through them a broader and better agriculture' is one that I have lived my entire life."
A former national president of the fraternity and still active in the Washington, D.C., alumni chapter of AGR, Torgerson became a member of Iota in 1958. He was a Fullbright Scholar and emerged from his education with a PhD in ag economics in 1967. He taught at the University of Missouri before moving to Washington. He says, "Iota chapter is one of the best in the national AGR system due to strong alumni involvement and outstanding performance ... by current undergrad members."
In various ways, a number of AGR members echo Torgerson's words: John Cull, a Lomira dairy farmer, breeder of outstanding cattle and genomic supplier; Shawn Conley, state Extension soybean and small grains specialist; Sam Miller of Appleton, a Wisconsin Agriculturist columnist and head of ag banking with BMO Harris Bank; and Rob Rippchen, a division sales manager for John Deere at St. Charles, Ill.
A 12-year contributor to the Agriculturist's popular Agrivision column, Miller joined Iota in 1981 and graduated with an ag economics degree in 1984. He used words like "leadership, professional skills development" and even "safety" to describe his involvement in AGR. "That has helped thoughout my career," he says. "Coming to a large university, AGR gave a great place with men of common bond in the same field of study."
Miller will be part of a panel addressing "Feeding the 9 Billion" during an educational session at the centennial celebration which also includes small group Friday night dinners for various age groups, annual meetings of the fraternity's alumni corporation and education foundation, Madison tours and a Saturday night centennial gala. It's all being planned by AGR members, young and old.
"You get a lot of confidence by working on different projects, with different people," notes Cull, who co-chairs one of the weekend events. "The fraternity opens doors with people as you go down the road. The UW is a pretty big place. You can get pretty lost at times. Being in a group and as an ag fraternity, that provides a lot of support."
 A 1969 dairy science graduate and an AGR since 1965, Cull's Budjon Farms has had the grand champion at North America's top dairy shows, both the Royal Agricultural Winter Fair in Toronto, Canada, last year and World Dairy Expo a few years ago. He's had numerous All-Americans and All-American nominations in both the Holstein and Jersey breeds.
Conley says that the fraternity "was a wonderful opportunity for me to become engaged with young men of similar backgrounds. It gave a sense of home and camaraderie. There are a lot of leadership opportunities... It's given me a tremendous number of lifelong friends across disciplines."
Conley joined the fraternity in 1992 and gained his PhD in horticulture in 2001. He credits "two things for being where I am in life -- my wife and AGR."
Heading John Deere sales in Wisconsin and Illinois, Rippchen notes that "there were only 23 in my high school class so when I came to Madison it was a bit intimidating. AGR made it feel like the close-knit family I had in high school, and with a common interest in agriculture."
He joined the fraternity in 1991 and graduated in 1995 with majors in dairy science and ag economics. He spent four years in Singapore doing Deere dealer recruitment for Asia and Africa and says AGR "started teaching what it means to lead and work as a team. There's no doubt it shaped me to what I am today."
Buchholz lives in Fond du Lac. He is a longtime member of the Iota chapter of AGR.
Subscribe to receive top agriculture news
Be informed daily with these free e-newsletters
You May Also Like
---