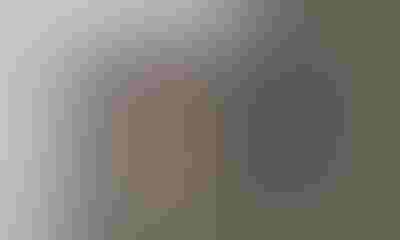 ADM reported net earnings of $230 million, or 39 cents per share, for the first quarter ended March 31, 2016.
Adjusted segment operating profit was $573 million, down 36% from $892 million in the same period a year earlier.

ADM reported its first quarter earnings.
"Challenging market conditions continued in the first quarter, particularly affecting ag services," said ADM Chairman and CEO Juan Luciano. "Low U.S. export volumes and weak margins continued, and in the quarter poor results from the global trade desk impacted results for ag services. Results for corn improved compared to the first quarter one year ago, lead by a strong performance in sweeteners and starches. For oilseeds, global protein demand remained solid. However, first quarter results were impacted by weak global crush margins."
During the first quarter, ADM acquired a controlling stake in Harvest Innovations, which expands their gluten-free ingredient footprint. They purchased a corn wet mill in Morocco to expand their sweeteners portfolio. ADM also opened a customer innovation center in Cranbury, N.J. They sold their Brazilian sugarcane ethanol operations and repurchased about $300 million of shares.
"The first half of the year continues to present a challenging environment," Luciano said in a media statement. "However, we are cautiously optimistic that reduced South American soybean and corn production could bring improved soybean crush margins and merchandising opportunities in the second half of the year."
Ag services earnings decline
-Operating profit was $76 million, down $118 million from the same quarter a year earlier.
-Merchandising and handling earnings declined $83 million to $24 million.
-Transportation results declined $28 million to $4 million, due to low U.S. exports and high water conditions.
Corn processing
-Corn processing operating profit increased from $127 million to $129 million.
-Sweeteners and starches results improved $56 million to $141 million.
-Bioproducts results were down from $42 million to a loss of $12 million.
Oilseeds
-Oilseeds operating profit of $261 million decreased $231 million from a year ago.
-Soybean crush and origination results were down. Crushing and origination operating profit of $120 million declined $214 million from last year.
-Refining, packaging and biodiesel generated a profit of $79 million for the quarter, down $11 million from a year ago.
Source: ADM
Subscribe to receive top agriculture news
Be informed daily with these free e-newsletters
You May Also Like
---