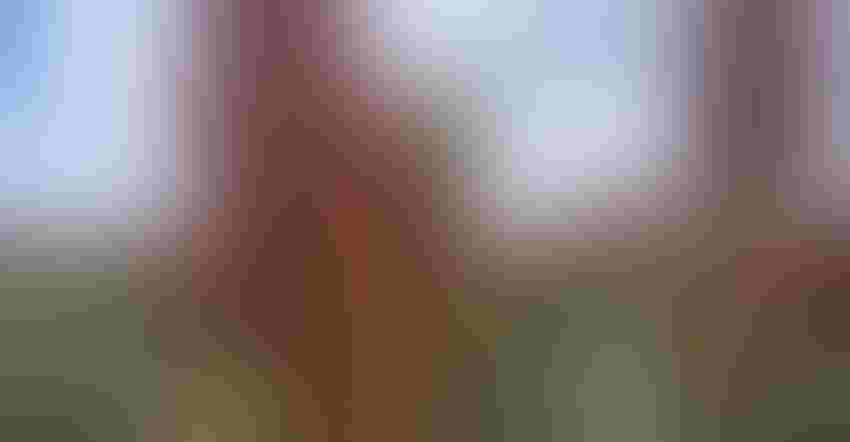 "It could have been much worse," says Texas Grain Sorghum Producers Association Executive Director Wayne Cleveland, Temple.
Cleveland says the drought that has devastated crops across the state did not leave grain sorghum unscathed but adds that sorghum's penchant for drought tolerance made a difference.
"Conditions for sorghum have been similar to everything else," Cleveland says, "and in some cases, conditions have been very bad. The difference with sorghum is that it is more prone to avoid drought stress.
"Harvest from the Lower Rio Grande Valley up into Central Texas is complete," he says. "The Valley had a bumper crop, high yields, high quality, and a good price. We had no hiccups and harvest went smoothly."
That was not the case everywhere. "Just 100 miles north, around Corpus Christi, we had 40% of a normal crop."
He said the crop harvested in the Corpus area did well, decent yields, high test weights, good quality and a good market. "Growers just didn't have a lot to sell. Not much sorghum is left in the Corpus Christi area."
Cleveland says some farmers averaged as much as 5,100 pounds of milo. "Where a lot of other commodities failed, sorghum found a sweet spot in places."
Plains hit hard
The Plains area was not one of those places. "A lot of grain sorghum in the Texas Plains went in behind failed cotton," Cleveland explains. "This year was just too dry for grain sorghum. Yields have been severely limited because of drought."
Lack of product comes at an inopportune time, he says. "Markets have been good. Basis has been high and interest in buying sorghum has been good, but we have about 60% of what we would have had in a more normal year."
Opportunities for buyers have been limited by drought. "We're having a seminar with Chinese buyers to explain the situation," Cleveland says.
He says most of Texas' grain sorghum leaves the country, primarily to China. "Demand for grain sorghum has been very good. Basis has been at +120, which is higher than corn basis at the port. There is just not a lot of it."
Drought tolerance a plus
Without sorghum's ability to tolerate drought, Cleveland says, losses could have been much worse. "Grain sorghum is known for its ability to tolerate drought. Hybrid maturity also ranges from 90 to 150 days. That flexibility is a big asset for growers."
Cleveland says grain sorghum competes for acreage and markets with other commodities. "It is all about the growers," he says. "They try to find the crop that fits best with their soils and growing conditions."
He says sorghum is especially important in areas that range from arid to semi-arid, which is much of the Southwest.
"I hope this drought ends soon," Cleveland says. "If it doesn't, however, we likely will see more grain sorghum acres."
Drought tolerance and lower production costs are advantages, he adds.
The growing season across the state, except for the drought, had no significant problems, Cleveland says. "Sugarcane aphids were not significant."
Sugarcane aphids are still around, but "farmers are learning how to manage them. Head worms are around, too, but growers also are managing those. As conditions have changed, producers have learned a lot about how to manage grain sorghum. That's partly because of some of the checkoff efforts and good markets."
Bad year to evaluate
Cleveland says a few new sorghum hybrids are available, but this is not a good year to evaluate them. "Some of the short hybrids did well. A new non-GMO hybrid with over-the-top herbicide tolerance and some aphid resistance hybrids are promising. It's just not a good year to evaluate them.
"Growers have their favorite hybrid," he says. "They know what works best on their soils and with their available water."
Legislative issues
Cleveland says the association keeps a close watch on legislative issues. "We're okay with the Texas Legislature until January. We are always concerned with property rights, especially since a Supreme Court decision allows a train rail to run through the state."
He says the next farm bill will be a concern, but little will happen until the November election.
"For now, growers would like to see the ERP continued. Many producers did not have an opportunity to take advantage of that."
The ERP (Emergency Relief Program), funded by the Extending Government Funding and Delivering Emergency Assistance Act, signed into law in September 2021, provided emergency relief payments totaling approximately $6 billion through the Farm Service Agency (FSA).
The program was created to assist agricultural producers affected by wildfires, droughts, hurricanes, winter storms, and other eligible disasters experienced during calendar years 2020 and 2021.
Cleveland hopes that program will be extended to cover 2022 losses.
He also hopes the next farm bill will protect crop insurance. "Crop insurance allows farmers to stay in business," he says.
That's never more apparent than in a year like 2022.
About the Author(s)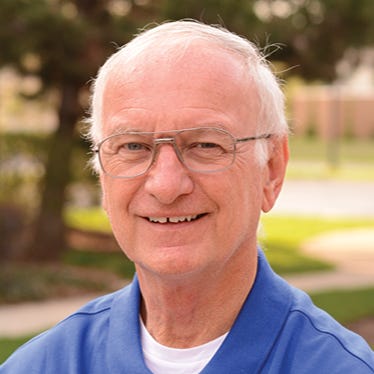 Ron Smith has spent more than 30 years covering Sunbelt agriculture. Ron began his career in agricultural journalism as an Experiment Station and Extension editor at Clemson University, where he earned a Masters Degree in English in 1975. He served as associate editor for Southeast Farm Press from 1978 through 1989. In 1990, Smith helped launch Southern Turf Management Magazine and served as editor. He also helped launch two other regional Turf and Landscape publications and launched and edited Florida Grove and Vegetable Management for the Farm Press Group. Within two years of launch, the turf magazines were well-respected, award-winning publications. Ron has received numerous awards for writing and photography in both agriculture and landscape journalism. He is past president of The Turf and Ornamental Communicators Association and was chosen as the first media representative to the University of Georgia College of Agriculture Advisory Board. He was named Communicator of the Year for the Metropolitan Atlanta Agricultural Communicators Association. Smith also worked in public relations, specializing in media relations for agricultural companies. Ron lives with his wife Pat in Denton, Texas. They have two grown children, Stacey and Nick, and two grandsons, Aaron and Hunter.
Subscribe to receive top agriculture news
Be informed daily with these free e-newsletters
You May Also Like
---