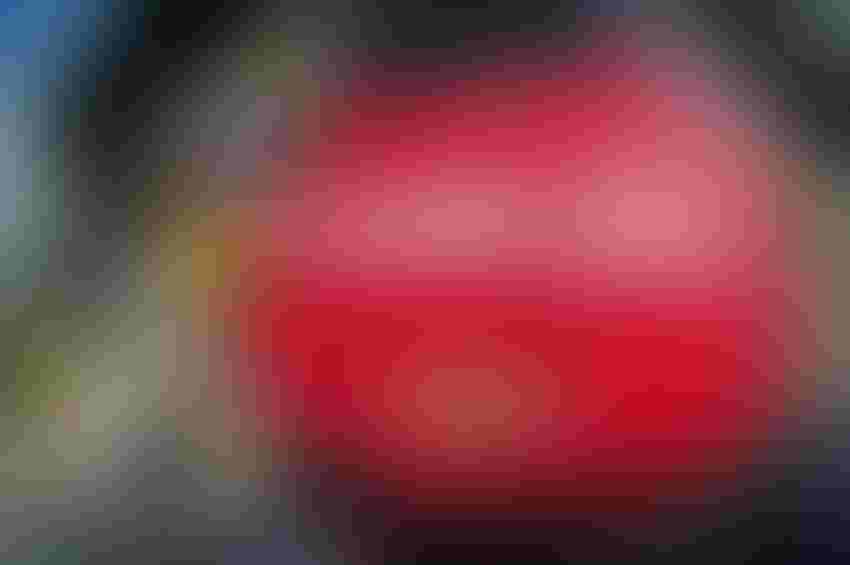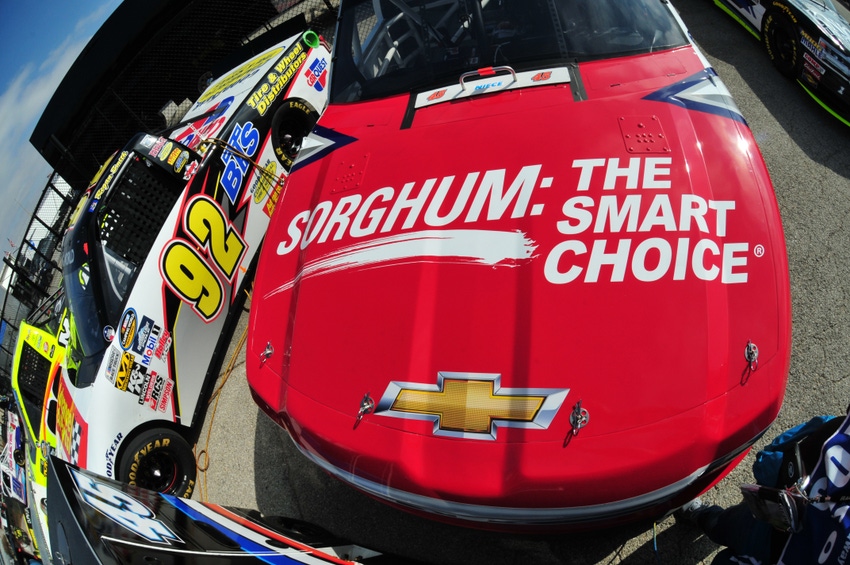 Sorghum Checkoff partners with Austin Wayne Self for another race at Texas Motor Speedway in November.
AM Racing
NASCAR Camping World Truck Series driver Austin Wayne Self is partnering with the United Sorghum Checkoff Program for the upcoming state fair, as well as the JAG Metals 350 at Texas Motor Speedway on Nov. 2, 2018.
Self, an Austin, Texas, native, began working with Sorghum Checkoff and the Texas Grain Sorghum Board last fall, in cooperation with Self's managing partner AM Racing and GO TEXAN.
"As we strive harder to provide a healthier environment, I'm proud to have the support of and represent the United Sorghum Checkoff Program, promoting the 'Sorghum: The Smart Choice' brand at the Texas State Fair and Texas Motor Speedway in November," said Self.
See, Sorghum makes NASCAR debut
"I plan to educate the fans as much as possible about the benefits of sorghum and why it's a smart choice for ethanol — a clean-burning, high octane fuel with a strong connection to NASCAR."
Tim Lust, United Sorghum Checkoff Program CEO, said the partnership provides a platform to tell an important story about the value ethanol provides to the American consumer and rural communities.
"Increased demand for E15 and higher blends of ethanol is key for continued sorghum farmer profitability in the U.S. Ethanol currently consumes 20 to 30 percent of domestically-produced sorghum, so driving increased market share for the fuel is paramount," he said.
Ethanol lowers the price of gas for consumers while creating thousands of jobs for rural America, Lust adds.
The Sorghum Checkoff will serve as the primary partner at Self's hometown track, Texas Motor Speedway, with his No. 22 Niece Motorsports Chevrolet Silverado team. This partnership also will expand into the 2019 season.
5th Most Important
Sorghum is the world's fifth-most important grain crop and is grown on approximately 100 million acres worldwide, including about six million acres in the U.S. Texas and Kansas account for 80 percent of U.S. sorghum production.
In the ethanol industry, the Sorghum Checkoff focuses on developing direct awareness of the benefits of using sorghum as a fuel and feedstock. This serves as the foundation of demand for the sorghum industry, as ethanol producers typically use about one-third (approximately 120 million bushels) of the sorghum crop to produce fuel.
The partnership between sorghum and NASCAR has proven beneficial to both industries:
The ethanol industry's long-running partnership with NASCAR has been one of the most successful in the history of U.S. agriculture.

NASCAR drivers have traveled 15 million miles on E15 with no incident, showcasing the fuel's ability to safely and successfully deliver horsepower week after week.

Increased demand for E15 creates additional markets for sorghum.
Rookie of the Year
In 58 NCWTS races, Self, the 2015 ARCA Racing Series Rookie of the Year, has one top-five finish, placing second at Daytona in 2017, and four top-10 finishes. The Texan maintains an average finish of 18.2 during his three years of competition.
For more information on Austin Wayne Self, like his Facebook page (Austin Wayne Self) or follow him on Twitter @AustinWSelf.
To learn about the United Sorghum Checkoff Program and sorghum's benefits, please visit sorghumcheckoff.com.
Source: The Sorghum Checkoff
Subscribe to receive top agriculture news
Be informed daily with these free e-newsletters
You May Also Like
---