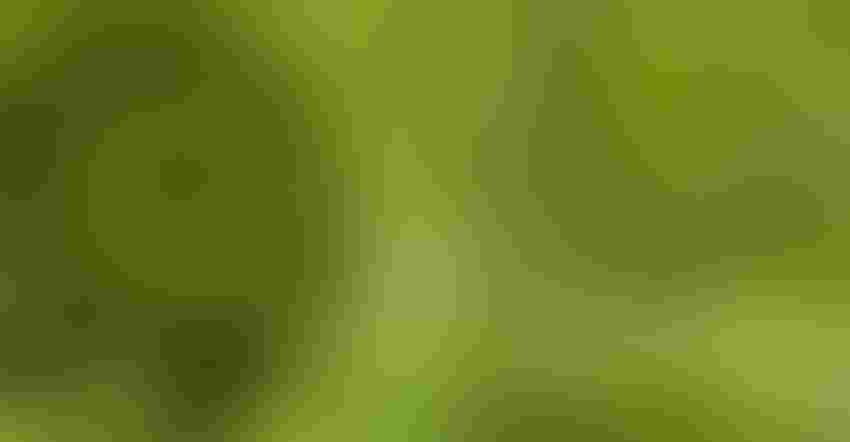 Cover crops keep living roots on the soil year-round, increases soil organic matter, and enhances micro-nutrient populations
Shelley E. Huguley
Soil could be "the next frontier" for carbon innovation and an integral part of meeting the U.S. goal of a 50% reduction in greenhouse gas emissions by 2030.
Cover crops will play a large role in those efforts, says Jake Mowrer, Texas AgriLife associate professor and Extension specialist.
Mowrer, speaking at the December Texas Plant Protection Association annual meeting in Bryan, referred to President Biden's carbon goal, which includes "cutting edge technology" that will help famers meet this goal.
Mowrer referred to a Biden Administration statement explaining the carbon policy. "The United Sates can reduce emissions from forest and agriculture and enhance carbon sinks through a range of programs and measures, including nature-based solutions for ecosystems ranging from our forests, agriculture soils, and our rivers and coasts," Mowrer said.
No-till and adding carbon to the soil reduces greenhouse gas emissions. "We can see a two-ton increase in carbon sequestration with no-till versus conventional tillage, depending on soil, year, crop, and rainfall." Mowrer explained.
See, Top 12 stories in 2021 on Southwest Farm Press
Cover crops offer additional advantages. "Cover crops add a lot of temporary carbon, not long term. And it fluctuates with time, so when you sample is important," he said.
Cover also keeps living roots on the soil year-round, increases soil organic matter, and enhances micro-nutrient populations.
Fertility advantages
Mowrer said farmers should consider a systems approach to get the most out of cover crops. "Planting covers for one purpose only is not the best way to approach the practice. Cobbling together several smaller benefits and summing them up in the on-farm calculus helps a farmer realize the profit potential in cover cropping.
"Carbon alone probably won't do it. But when you reduce herbicide costs, phosphorus and/or nitrogen costs, conserve water, moderately boost yields, smooth out extreme ups and downs each year, among other advantages, the benefits become more consistently dependable. It requires a systems way of thinking."
Adding legumes to the cover crop mix also aids fertility and prevents leaching.
See, Caveats on cap-and-trade carbon markets
Mowrer said cover crops can be beneficial in black soils that tend to tie up phosphorus. "Cover crops improve phosphorus acquisition."
With non-legume cover crop options, plants act as "a catch crop to scavenge nutrients," Mowrer said. "They also prevent nitrate leaching, reduce nitrogen and phosphorus runoff, and redistribute immobile nitrogen and phosphorus."
With legume or non-legume cover crops, producers can reduce fertilizer costs.
Challenges
Mowrer said making cover crops work in Texas offers some challenges. "Texas is hotter than most states, so carbon breaks down to carbon dioxide rapidly here. Cover crops still build carbon, but slowly."
He said the combination of no-till and a cover crop builds carbon slightly faster, but possibly too slow to measure in less than five years. Cropping systems also make a difference.
Still, benefits are numerous and include yield increase—sometimes; erosion control—always; nitrogen—either deposited by legumes or from non-legume scavenging and cycling; improved phosphorus availability, especially in the Blacklands; weed control—almost always; habitat for beneficial insects; and carbon capture—a little bit.
See, Develop strategies for healthy soil
"Carbon buildup will be slow in Texas," Mowrer said. "But we lose it if we don't do something like reduced tillage, planting a cover crop, or applying compost. Occasional tillage might be required with heavy equipment use. Compaction negates all our efforts."
He also said cover crop mixes that work in East Texas may not be suited to other areas. "We have a publication coming out soon to explain cover crop mix options."
Timing cover crop termination also makes a difference in the amount of residue and nitrogen available for the cash crop and the amount of organic matter going back into the soil. Available nitrogen ranges from 0 to 120 pounds, Mowrer said.
Monetizing carbon
Carbon markets could be an advantage, but Mowrer adds that monetizing carbon capture remains uncertain. "Regardless, it's the right thing to do. Building carbon in soil benefits crops, reinvests in the sustainability of essential soil resources, and has the best potential to offset carbon emissions from fuels combustion."
He also noted that farmers have help available. "Solutions are already in place. USDA (FSA and NRCS) conservation programs will top $29.5 billion." Available programs include increasing sustainability on working lands and removing unproductive land from agriculture.
"Three largest programs account for more than 66% of funding," Mowrer said.  Those are: the Environmental Quality Incentives Program (EQIP), Conservation Stewardship Program (CSP), and the Conservation Reserve Program (CRP).
Other government agencies involved in carbon sequestration include Sustainable Research and Education (SARE), The National Science Foundation (NSF), and National Oceanic and Atmospheric Administration (NOAA).
A few non- profits, including the Noble Foundation and the Soil Health Institute, also offer conservation program assistance.
Mowrer adds that many industry initiatives provide additional resources.
Questions on how much farmers will be reimbursed for incorporating conservation and carbon building practices into their management systems and how carbon will be valued remain uncertain, Mowrer said.
"But it is the right thing to do."
About the Author(s)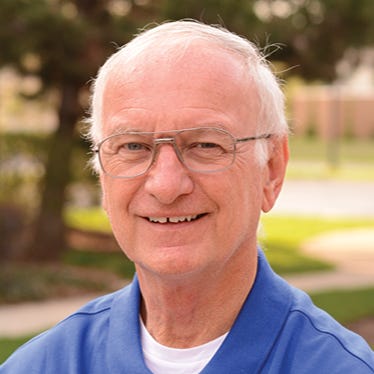 Ron Smith has spent more than 30 years covering Sunbelt agriculture. Ron began his career in agricultural journalism as an Experiment Station and Extension editor at Clemson University, where he earned a Masters Degree in English in 1975. He served as associate editor for Southeast Farm Press from 1978 through 1989. In 1990, Smith helped launch Southern Turf Management Magazine and served as editor. He also helped launch two other regional Turf and Landscape publications and launched and edited Florida Grove and Vegetable Management for the Farm Press Group. Within two years of launch, the turf magazines were well-respected, award-winning publications. Ron has received numerous awards for writing and photography in both agriculture and landscape journalism. He is past president of The Turf and Ornamental Communicators Association and was chosen as the first media representative to the University of Georgia College of Agriculture Advisory Board. He was named Communicator of the Year for the Metropolitan Atlanta Agricultural Communicators Association. Smith also worked in public relations, specializing in media relations for agricultural companies. Ron lives with his wife Pat in Denton, Texas. They have two grown children, Stacey and Nick, and two grandsons, Aaron and Hunter.
Subscribe to receive top agriculture news
Be informed daily with these free e-newsletters
You May Also Like
---