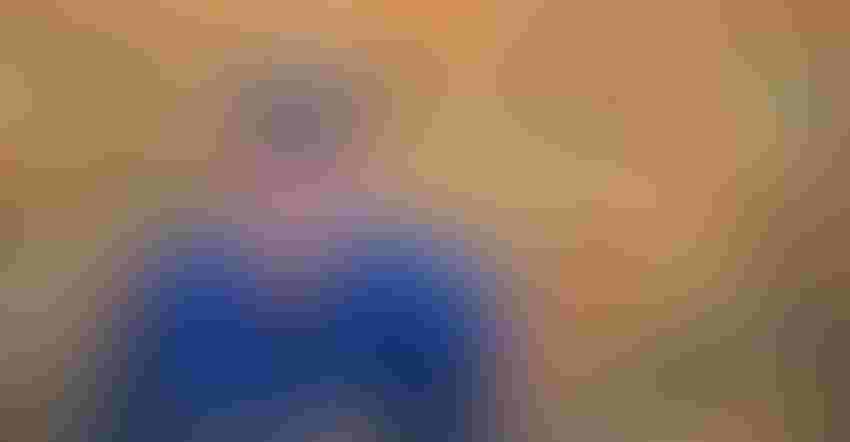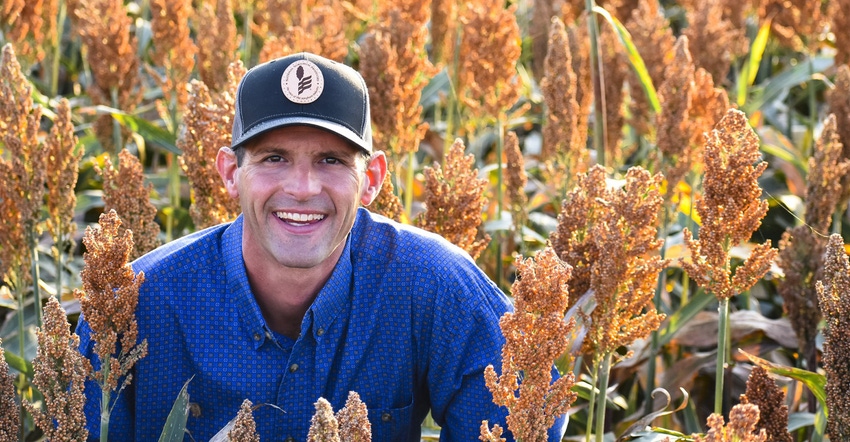 Newly elected National Sorghum Producers Chairman Craig Meeker, Wellington, Kansas,
National Sorghum Producers
The National Sorghum Producers board of directors elected officers and new directors at its annual board and budget meeting in August. Craig Meeker, Wellington, Kansas, was selected chairman, replacing Kody Carson, Olton, Texas. Amy France, Marienthal, Kansas, was elected vice chair. 
"I am incredibly humbled I have the opportunity to serve as chairman of the National Sorghum Producers," Meeker said. "As I look forward to the things we have coming in the near future, I think we have a great opportunity to lay a firm foundation through the farm bill process to ensure sorghum farmers have a sustainable industry moving forward. With the Partnerships for Climate-Smart Commodities grant NSP recently received, it gives me great excitement to think about how we can leverage this initial investment to move the sorghum industry forward. I know with dry weather, it's easy to get down; however, I am optimistic most farmers see the great potential sorghum has, and I look forward to guiding the association in a great future."
"I am excited to welcome Craig and Amy to new leadership roles," NSP CEO Tim Lust said. "Their drive and passion for the industry will be crucial as our industry moves through a challenging but exciting year."
The NSP board of directors elected two new members—Garrett Love, Montezuma, Kansas, and Kent Martin, Alva, Okla. Larry Richardson, Vega, Texas, was also re-elected. Love and Richardson will serve a three-year term beginning Oct. 1, and Martin will take his seat on the NSP board in December once his term is complete on the United Sorghum Checkoff Program board of directors.
"We are excited to welcome Kent and Garrett, and for the return of Larry, to the NSP board of directors," Lust said. "I have had the pleasure of working with all three individuals in various capacities during my tenure as CEO of NSP and the Sorghum Checkoff. Larry is a leader in the sorghum seed industry, and the knowledge and experience Kent and Garrett bring as farmers, plus their respective backgrounds in research and government affairs, will prove as great assets to the NSP board."
The NSP board recognized two leaders who ended their terms as directors on Sept. 30—Dan Atkisson, Stockton, Kansas, and Bobby Nedbalek, Sinton, Texas.
"We are sincerely grateful for the leadership and perspective Dan and Bobby have provided through their service to the sorghum industry," outgoing NSP Chairman Kody Carson said. "These men have dedicated a significant portion of their time to the improvement of the sorghum industry, advocating on behalf of U.S. sorghum farmers across the nation. I deeply respect their contributions to our industry, and I wish my friends well as they move on to the next chapter."
New directors and officers took their respective positions on the NSP board Oct. 1. Visit SorghumGrowers.com/leadership/ to learn more.
Farm Press caught up with Carson on one of his sorghum farms on his final day as chairman. Hear what he had to say about his two-year term and the Partnerships for Climate-Smart Commodities grant NSP recently received.
About the Author(s)
Subscribe to receive top agriculture news
Be informed daily with these free e-newsletters
You May Also Like
---