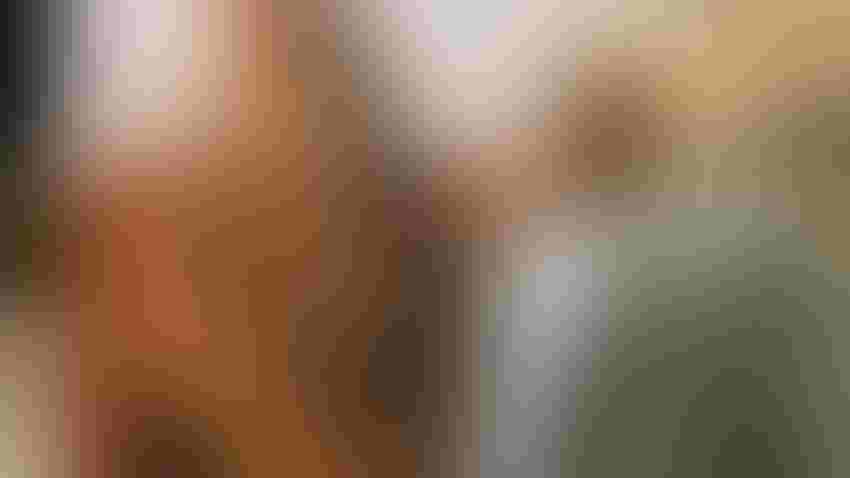 FARM FOCUS: Missouri sorghum grower Ethan Miller spends time promoting his crop at Commodity Classic and all year. The United Sorghum Checkoff Program board member says more farmers need to look at raising this crop because market demand is strong.
Photos by Mindy Ward
Gerber toddler snacks have a picture of grain sorghum on the package, a first for this old crop.
There is no denying, U.S. grain sorghum production is down from highs of 17 million acres in the 1980s to 6.3 million acres in 2022, according to the USDA World Agricultural Supply and Demands Estimate report. Farmers are working to reverse the trend, as consumers push this ancient grain to mainstream food status.
Ethan Miller farms with his father in central Missouri's corn country, but finds his fields filled with more grain sorghum. Consumer choices and market opportunities drive the fifth-generation farmer's planting decisions.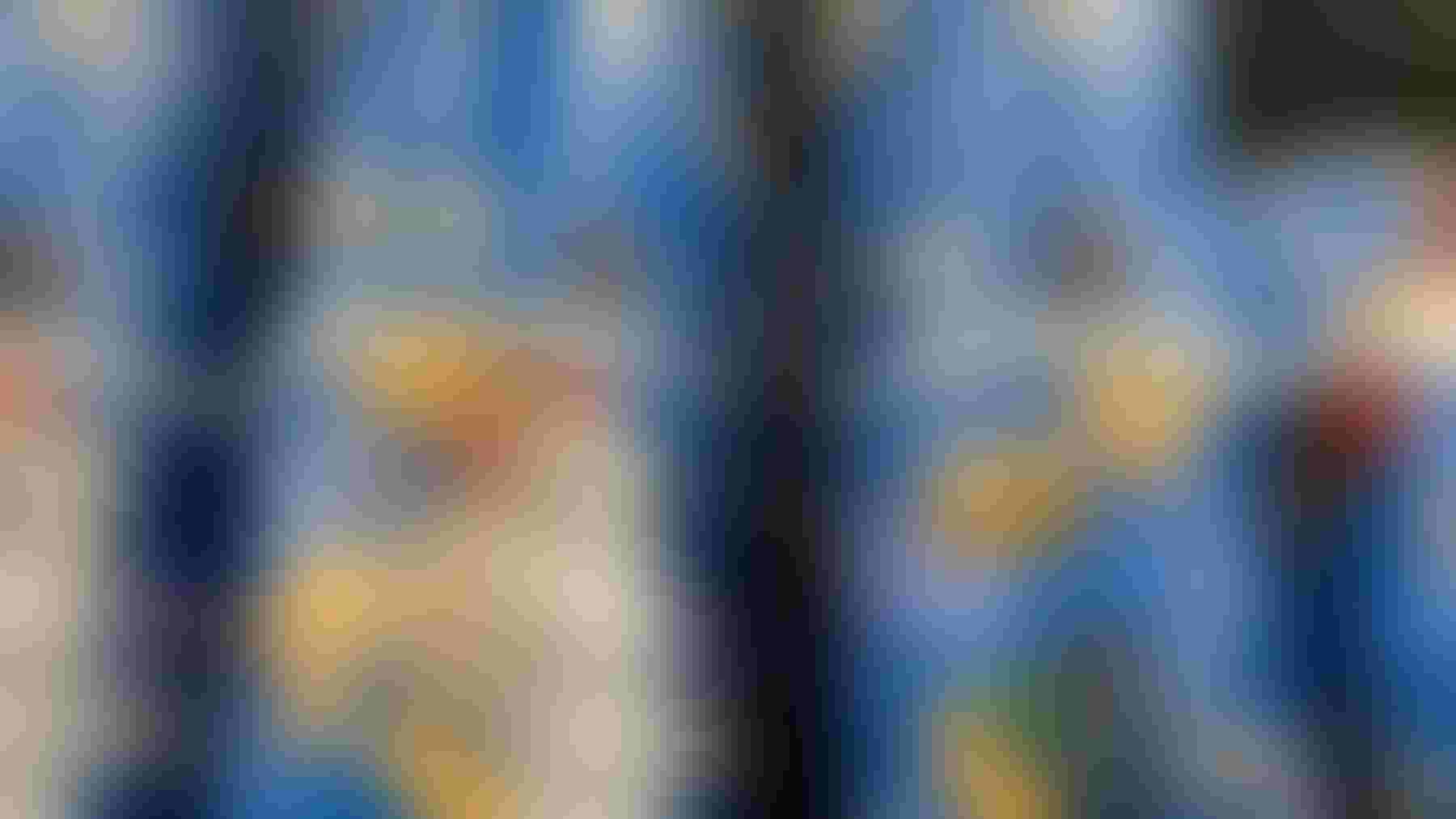 KID FAVORITE: Did you know Gerber Lil Crunches contains grain sorghum? It is right there on the photo as a push by the United Sorghum Checkoff Program to make moms aware of the nutritional value of whole grain sorghum.
Miller serves on the United Sorghum Checkoff Program board, promoting the crop to fellow farmers, industry executives and international buyers.
Grain sorghum is versatile. It is a non-GMO crop used as:
The Millers raise grain sorghum primarily as a cover crop and forage crop, baling it for cattle feed, but Miller says there are broad uses of this crop across a variety of industry sectors.
"Demand is there for grain sorghum. Consumers want this crop. It's non-GMO, gluten free, low glycemic index, good source of protein, antioxidants higher than blueberries and some pomegranate. We just have a lot of value in this crop to push. And I think we're just letting it take us where it goes." — Ethan Miller
Leading a movement
Norma Ritz Johnson is a pet parent. "I admit it, I pay closer attention to what I feed my pets than myself," she says. "I read their labels."
As United Sorghum Checkoff Program executive director, Johnson says consumers can find "sorghum" in pet food ingredient lists and trust it. "While we still have boutique pet food brands, there is a push in mainstream brands to include sorghum on the label," she says. "There are 170 premium or super premium pet foods that now include sorghum."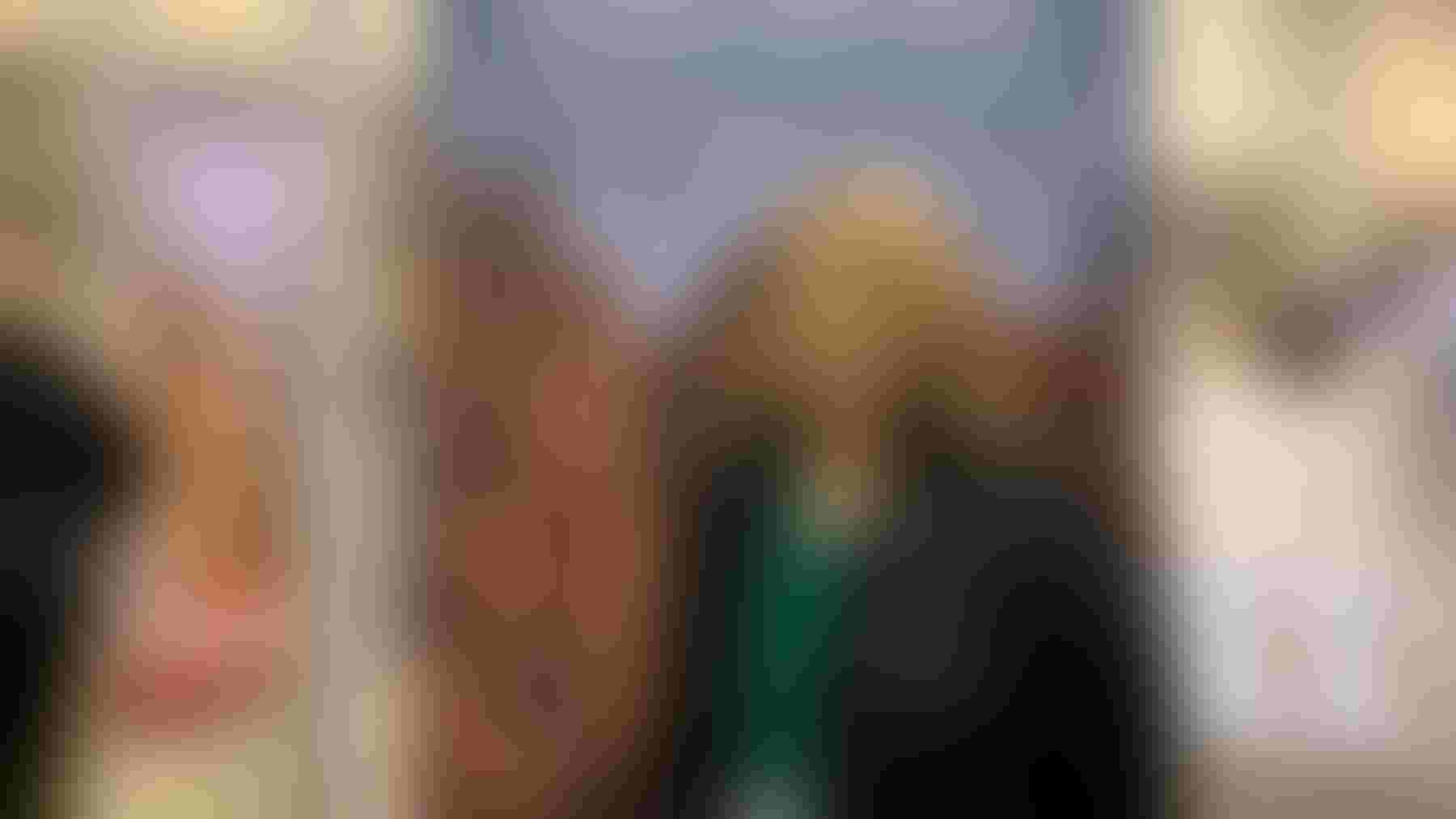 SORGHUM SUPPORTER: Norma Ritz Johnson, executive director of the United Sorghum Checkoff Program, says consumer demand for healthy human and pet food is a highlight of the success of the program.
The checkoff puts grain sorghum in consumers' view with money from every bushel sold going to research and promotion. When it comes to commodity checkoffs — some date back to 1930s, most in the 1990s — grain sorghum is young.
"July will be the 15th anniversary of when the first grain sorghum assessments were collected on the national level," Johnson says. "We've made great strides for our age, but the board is focused on what it can accomplish for the sorghum industry in the future. I think the best is yet to come."
Selling sorghum
Miller and Johnson outlined key markets for farmers. They include:
Export. There is strong demand for grain sorghum from China and Mexico. Miller says the checkoff is working in Vietnam, India, Africa and Europe to develop more market opportunities.
Specialty feed. Non-GMO livestock or poultry feed contracts are available, but hard to find, as farmers keep a tight lid on buyers and price. "They receive premiums on those contracts," Miller explains. "It is lucrative if you can lock one down."
Climate-Smart crop. "From a sorghum standpoint," Johnson says, "we've been sustainable before it was cool." Farmers tapping into these new programs while capitalizing on other value-added markets may be able to move the needle in terms of production acres.
Food grade. Growing interest by consumers in ancient grains — those crops are largely unchanged — such as quinoa, wild rice and sorghum will increase demand. Current estimates of $457.35 million globally are projected to expand to $6.3 billion by 2027, according to Market Data Forecast.
Alternative uses. Sorghum may be the home insulation of the future. Texas researchers created plasticized kernels, such as packing peanuts. "It has a high R value, very low cost and it's natural," Miller says. Plus, degradation is less than synthetic fiberglass.
As more companies, like Gerber, continue to embrace all the values of this ancient grain, Johnson says, farmers will produce it. "From farmers to consumers," Miller adds, "excitement is building around grain sorghum."
Subscribe to receive top agriculture news
Be informed daily with these free e-newsletters
You May Also Like
---