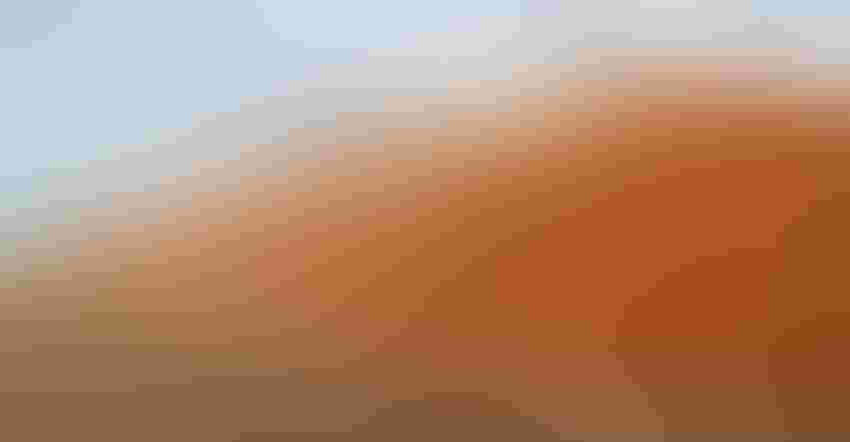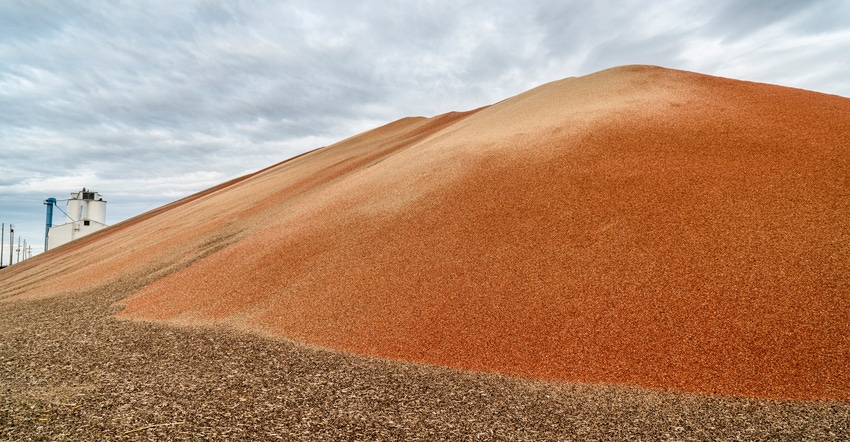 BUSHELS OF OPPORTUNITY: Strong prices for old- and new-crop sorghum, backed by overwhelming demand from China, has farmers penciling out sorghum as a winner in their rotations in 2022.
marekuliasz/Getty Images
The year is 2022! Can you believe it? After the past couple of years, I'm sure most of you will join me in being incredibly thankful for another fresh start.
While fertilizer and other input prices have our farmers concerned heading into the year, as always, opportunities abound. I'm looking forward to seeing sorghum used to manage these costs and other risks in 2022.
The crop almost always offers opportunity for those willing to manage it well, but this year, there seems to be added opportunity in the face of so much external pressure. 
Strong prices
First and most importantly, prices have started the year off strong. As I write this, old-crop sorghum basis across most of the High Plains ranges from $0.08 over the nearby futures price to $0.60 over the nearby futures price. These bids are moderately to significantly higher than bids seen at the same juncture in each of the past three years and extremely strong relative to longer-term history.
To farmers with sorghum in storage: You have an immense amount of bargaining power right now. Be diligent and disciplined — and enjoy taking advantage of this incredible opportunity. 
New crop
We're also seeing historic strength in new-crop prices. While not universally positive, many posted new-crop bids are hovering around even, and I know of a couple instances of opportunities to sell sorghum for fall 2022 delivery at $0.15 over the December futures price.
Today, this translates to a flat price of $5.67. I'm sure there are other, stronger opportunities in pockets across the Sorghum Belt that I'm unaware of, but bids approaching $6 for sorghum that won't be planted for several months is an unprecedented situation. 
What's driving this historic strength in prices? Certainly, price action in the overall agricultural commodity complex is exerting upward pressure, and there could be some inflationary pressure as well (exactly how much is unknown).
However, as always, China's insatiable demand for grain is likely the largest single driver. Many readers will remember that we saw some of the strongest purchases from the country ever in wake of the Phase 1 trade agreement, and this strength has continued to build.
Today, total sorghum purchase commitments stand at 208 million bushels, virtually all of which have been made by China. This is 65% of the USDA export target for the 2021-22 marketing year only four months in, and represents 44% of total U.S. sorghum production. 
Lower-risk crop
Second, while the input price situation is certainly challenging no matter the crop, in certain production environments, sorghum is the best option. For example, in a high-yield corn environment where nitrogen availability may literally cap yield potential well below average levels, planning to plant sorghum now and building a breakeven model around a lower yield might make a lot of sense, at least on a portion of a farmer's acres.
Let me be clear: I'm not advocating planting sorghum and not fertilizing it. Sorghum needs the same amount of nitrogen per bushel as corn. However, if a lower yield is inevitable, sorghum's single-largest limitation disappears. Why not take advantage of this unique opportunity to plant the lower-risk crop with historically strong pricing opportunities? 
Finally, the crop's natural drought tolerance could be an important asset given the dryness that's crept into the Sorghum Belt. I'll leave it at that given that no one needs to be reminded of how dry it is. Plus, I don't like to end on low notes. Instead, I'll end by saying what a privilege it is to work for sorghum farmers, and that I look forward to helping them make 2022 the best year for their industry yet! 
Duff is executive vice president for National Sorghum Producers. He can be reached by email at [email protected] or on Twitter @sorghumduff.
Subscribe to receive top agriculture news
Be informed daily with these free e-newsletters
You May Also Like
---