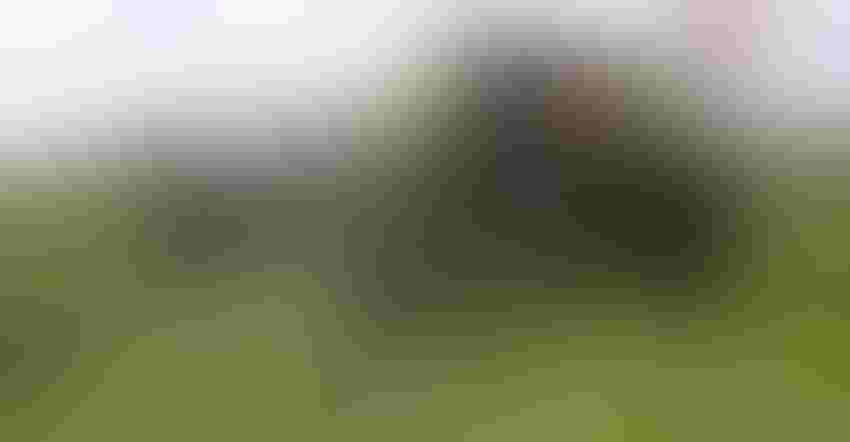 BUILD OVER TIME: Cover crops like this one that Nick Wenning, Greensburg, Ind., plants into while green help build organic matter over time.
Tom J. Bechman
You want to raise organic matter levels because you believe higher organic matter content translates into more resilient soils and higher yields. Where should you start?
The two factors most people mention first when discussing how to raise organic matter levels are tillage systems and cover crops. Are you still practicing conventional tillage, or are you shifting to no-till? Many no-till farmers document increased organic matter over time. A large subset of that group also uses cover crops, and those no-tillers contend cover crops speed up the process by producing biomass and contributing to better soil health.
"There's a third important factor, which is often forgotten or overlooked," says Taylor Purucker, a crop nutrition lead for The Mosaic Co. "Balanced crop nutrition is a key to increasing organic matter."
Why does paying attention to crop nutrition matter if you're trying to build organic matter levels?
"You need balanced nutrition to grow more crop biomass," Purucker explains. "Even with cover crops, providing adequate nutrition is key so you get maximum biomass production. The more biomass produced, the more that is available to break down over time and contribute to increasing organic matter."
Set goals
Successfully increasing organic matter in a field begins with setting goals for that field, Purucker emphasizes. If your ultimate objective is raising organic matter levels, devise a strategy to help you accomplish specific goals.
"Your goals must be realistic," he says. "It appears that increasing organic matter by 0.1 percentage point per year over time is reasonable. On the other hand, striving to raise organic matter up to a full percentage point a year simply isn't realistic.
"Once you have a goal, the next step should be implementing a sound soil testing program, if you don't already have one. Soil testing sets the benchmark for where your soils are on nutrient levels. It can also help establish a solid fertilization plan which will support good yields and help build soil organic matter levels over time."
While many farmers recognized the value of higher organic matter levels decades ago, more growers today see the connection between organic matter and soil health, Purucker says. If you can improve soil health, then you should also maintain or increase organic matter levels at the same time. How quickly you can do it will also depend on factors outside your control, including soil type and environmental conditions.
"We recommend seeking out as many measurements of soil health as you can," Purucker adds. "The organic matter level reading in a soil test is a reflection of soil health. Ask your soils consultant or soils lab agronomist about other possible tests, including active carbon and tests that relate to soil aggregation and water-holding capacity."
Recently, some labs started offering tests described as soil health tests. Various labs employ different methods.
"We're not at the point yet where we can take results from those tests and interpret exactly what they mean, or build fertilizer recommendations based on them," Purucker says. "I believe that day is coming, but it is still down the road. Future generations on your farm may be able to access and utilize that type of information."
Subscribe to receive top agriculture news
Be informed daily with these free e-newsletters
You May Also Like
---