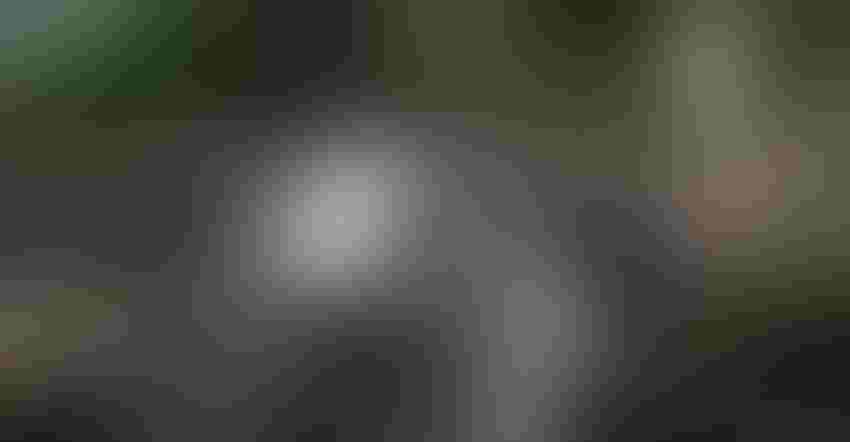 FEED ME: Soil microbes remain healthy when they have carbon sources, such as cover crops, available for nourishment.
Paula Mohr
Farmers are under the microscope these days as they juggle innovation and soil health. Their crop and soil management practices are under continual scrutiny as they seek to balance sustainability and profitability.
Agronomist Nate Firle, owner of AgRevival in Gibbon, Minn., and western regional agronomy manager for Beck's Seed, discussed this challenge last summer at a company field day. Through research trials at his location, he has had opportunity to see what tools and practices complement each other in supporting healthy soil. Ideally, healthy soil contains 45% mineral matter, 5% organic matter and is 50% porous — with equal amounts of water and air.
Physical, biological and chemical components all come to play in healthy soils. Physical health we can see, Firle said. Tire pressure, tillage and compaction are ways that soil physical health can be impacted. Those can be alleviated with management, such as measuring soil compaction, checking ripper depth and setting tillage equipment to proper depth.
Firle said research using four- and eight-row planters looked at tire pressure and pulling factors. They saw a 4.7-bushel increase going from 35 to 6 psi on the planters' front and rear tires. They also looked at planter closing wheels in another trial.
"Spike closing wheels beat any OEM [original equipment manufacturer] type," he said. "They help increase soil health around the seed." Including a closing system helps, too, as it moves the soil in and presses down.
Soil itself is a biological wonder with its billions of microorganisms — bacteria, fungi, protozoa and nematodes. Firle noted that there are 242 different strains of biologics that we can monitor and put back in the soil. Beck's has been studying various biological products in field trials. The challenge, however, is that some provide inconsistent results.
Carbon as biostimulant
For its biostimulant properties, Firle likes carbon.
Carbon in agronomy is different than the carbon credits associated with reducing greenhouse gas emissions, he noted. Carbon can be added by growing cover crops to increase soil activity, by applying fertilizers to buffer salts and by providing a food source for biology to consume. All can increase yields and increase return on investment, he said. On example is to bind carbon to nitrogen, essentially stabilizing it. Carbon can also buffer the salt impact of fertilizers, increasing the safety of the fertilizers to soil biology and plants.
Carbon serves as a food source for crops, with sugar the most common in agronomy applications. Firle said research has shown impacts on plant growth when applied at R1 in soybeans and in-furrow, or at V4 in corn.
Cover crops help keep soil balanced and building, Firle said. Active plants capture CO2 and use it to build tissue deep in plant shoots and roots. As plants decay, they create a food source and keep soil biology active.
In Minnesota, cover crops can be planted after small grains or behind canning crops. Key, too, is residue management in cornfields. Firle said company research has compared machinery and residue management products that aid in stalk breakdown. Both have proven effective.
And lastly, soil chemical health — boosted with nitrogen sources, lime and manure — is critical for productive crops. Choosing the right source of nitrogen and applying it at the right rate in the right spot at the right time are particularly important. By doing so, you are hedging your bets on what happens to N after applying it, Firle concluded.
About the Author(s) Paula Mohr has been editor of The Farmer since 2004. She enjoys covering a wide range of topics that are of interest to Minnesota producers.
Subscribe to receive top agriculture news
Be informed daily with these free e-newsletters
You May Also Like
---