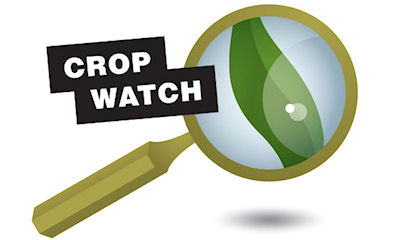 While the field where the Crop Watch corn will grow this year contains three soil types, it is primarily one type, with smaller amounts of two others. Soil types range from silt loam to slightly heavier soil, with some natural soil drainage problems across much of the field.
It's a perfect candidate for soil sampling by soil type, with some adjustments made for management zones, such as adjustments made on the basis of looking at yield maps over time. The field is sampled every year. All the fields on this farm are sampled every year, at least until this point. Economics could cause that to change in the future.

SOIL TYPES: There are three soil types in the 2016 Crop Watch field.
A crops consultant pulls samples and helps with recommendations. One factor that varies across this field is soil pH.
Crop Watch 4/4 - Two hybrids will be planted side-by-side in Crop Watch field again in 2016
The Corp Watch farmer reports that pH varies currently from 5.9 to 7.2. Purdue University recommendations call for a pH of 6.0 or higher for corn and soybeans. Availability of some micronutrients can come into play at very low or very high pH levels. Sometimes the micronutrient may be less available. Sometimes it may become so available that there could be enough to be toxic to the crop.
For example, according to Purdue's Corn & Soybean Field Guide, 2016 edition, manganese becomes less available as the pH moves very far above 7.0. Both phosphorus and magnesium, primary nutrients, are less available as the pH moves below 6.0.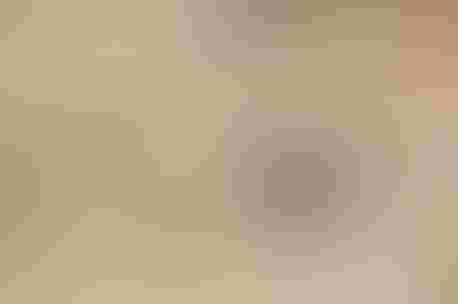 LIME AND PH MATTER: Both the plant's ability to take up nutrients, such as phosphorus, and the ability to control weeds can be affected by pH. Low pH levels can be corrected by variable-rate liming.
According to the farmer's records, lime was last applied on this field three years ago. Because of the differences in pH, the application was a variable-rate lime application. The amount of lime applied varied from 0.5 to 2.5 tons per acre.
Does variable-rate application pay for lime? The farmer points to the average pH level for the field reported on his test form. The average is 6.5, nearly perfect for corn and soybeans. Hidden in the average are the 7.2 pH spots, which don't need more lime, and the 5.9 spots, where crops yields should respond rather quickly to correct soil alkalinity.
Crop Watch 3/28 - 3 questions you should answer about your soil fertility program
Even if they readjust how often they sample, expect them to continue with variable rate application of lime and nutrients. They realize that besides affecting crop growth, pH levels can also impact how certain herbicides perform in the field.   
- Seed Consultants, Inc., is a sponsor of the Crop watch project.
Subscribe to receive top agriculture news
Be informed daily with these free e-newsletters
You May Also Like
---