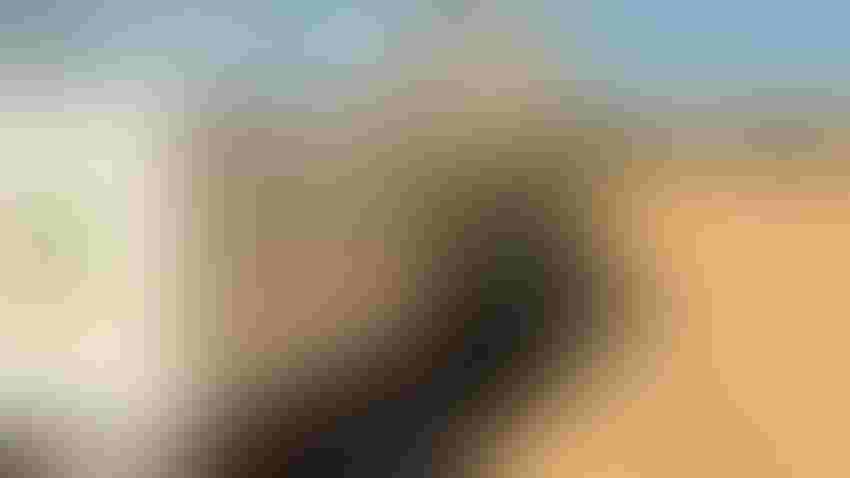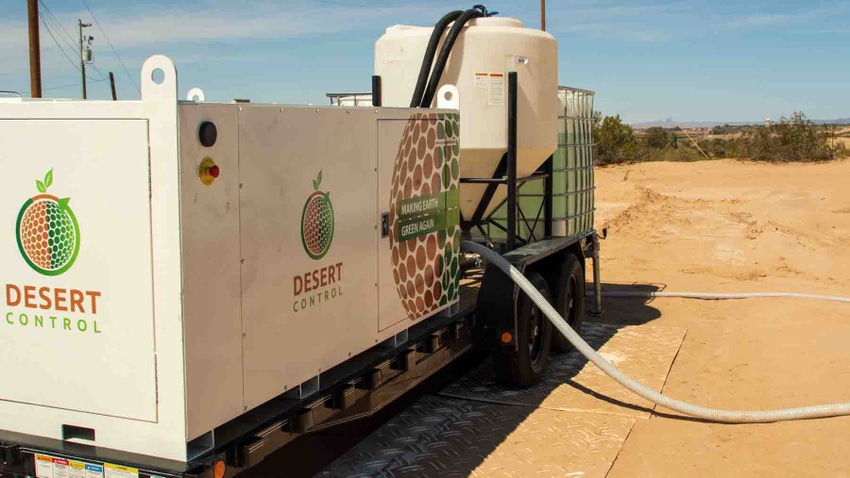 Desert Control, maker of a liquid natural clay product designed to improve soil moisture holding capacity, recently opened its Americas headquarters in Yuma, Ariz. The firm has offices in Norway and the United Arab Emirates.
Todd Fitchette
Desert Control, the company working with the University of Arizona to validate its liquid natural clay technology to improve water holding capabilities in Arizona's sandy soils, just opened its North America headquarters in Yuma, Ariz.
The company is working on a long-term project with University of Arizona Extension researchers to verify its liquid natural clay (LNC), a product used in various places around the world to add water holding capacity to sandy soils and reduce the irrigation needs in crops, forests, and landscapes.
"This is a fantastic permanent land improvement technology we have here," said Marty Weems, Desert Control's managing director of the Americas at an open house and ribbon cutting that featured local dignitaries, including local business leaders, Yuma Mayor Doug Nicholls, and Arizona State Legislator Tim Dunn. "Everything we put in the ground came out of the ground somewhere else. It's all natural with no synthetics."
Desert Control's initial plan was to start commercial activities in the U.S. towards the end of 2023 based on results from the validation project with the University of Arizona that began in March 2022. Progress is significantly faster than expected, driven by the impact of drought and positive results from validation projects and pilots.
In July 2022, the first commercial pilot with Limoneira Company started with 50 trees on a citrus farm in Yuma. The project was completed in three days, and the effect on water saving was instant, leading to an interest in expanding the project after a few months. Other water savings projects were done with Five Rivers Cattle Feeding in Wellton, Ariz., Lemonica Citrus in Calipatria, Calif., and the Fortuna De Oro Golf Course in Yuma.
Another Limoneira project for 2,000 trees in Yuma was completed in February with improved water efficiency.
According to a company statement, from November 2017 to November 2022, 20 LNC deployments were completed for validation studies. Most implementations were less than one acre, with only one project beyond two acres.
Studies by the University of Arizona showed increased water efficiency and crop production.
Information about Desert Control can be found online.
Subscribe to receive top agriculture news
Be informed daily with these free e-newsletters
You May Also Like
---