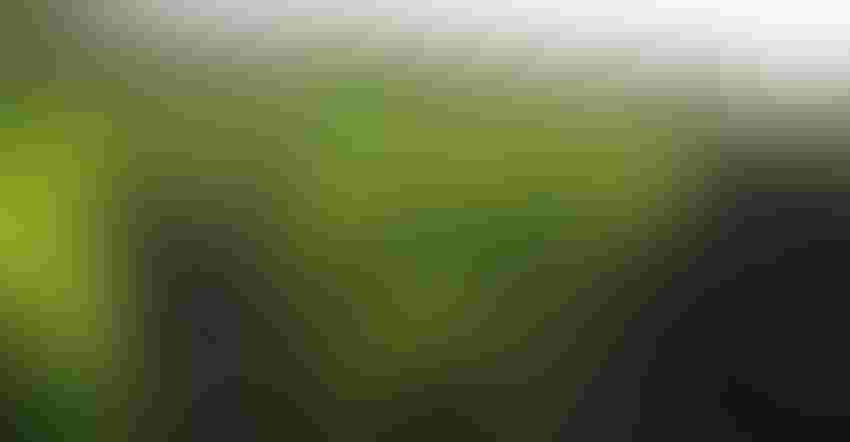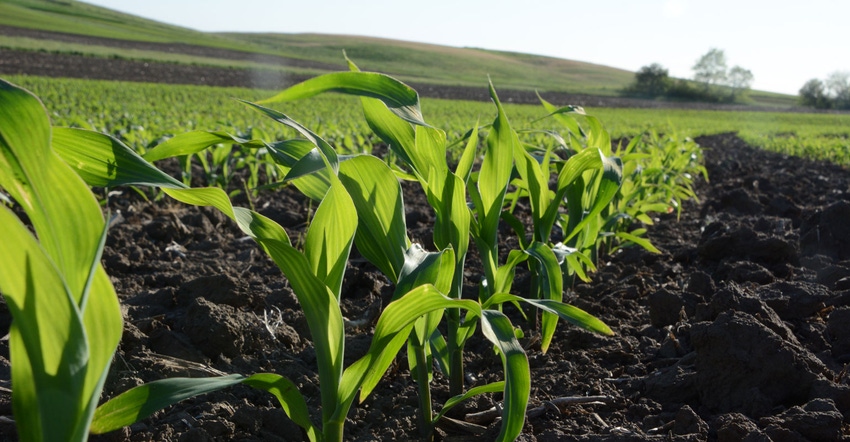 SOIL SOLUTIONS: A healthy crop depends on more than the nutrients farmers apply. Syngenta is collaborating with Biome Makers to explore the belowground environment to measure how soil health impacts crop performance.
Willie Vogt
Every teaspoon of soil contains about 1 billion microbes, and understanding how those tiny organisms interact with crop roots could aid pest control or maximize nutrient use in the soil. Recently, Syngenta announced it was partnering with Biome Makers to address soil health in agriculture. The goal is to gather key data for measuring soil health beyond its level of organic matter.
Syngenta's LivinGro platform for assessing biodiversity and soil health parameters in farming ecosystems can benefit from the information Biome Makers gathers with its BeCrop system.
"I came from an academic environment, and when I saw the technology that Biome Makers was presenting, their offer was very exciting because it's really underpinned by very solid, interesting and exciting science," said Gina Swart, who heads the disease control development business for Syngenta.
The key is DNA, but back to that microbe-packed teaspoon of soil. That's 1 billion microbes each with their own DNA maps. Swart said those microbes have been mapped but that's just the start.
"The real challenge behind this is to actually make sense of the data," she said. "You need to understand what the DNA sequences are telling you, and that's what Biome Makers can do."
She said the startup has created some powerful algorithms. And by using machine learning and an increasing number of samples, the resulting insights and recommendations can only get better.
Biome Makers patented BeCrop technology has grown to become what the company claims is the largest global database of 10 million taxonomic references of soil microorganisms from more than 120 crops using a proprietary DNA workflow and intelligent computing to decode soil biology. The key for BeCrop is its ability to translate all that data into user-friendly, actionable reports.
During a recent BeCrop webinar, the company showed how it can measure "nitrogen friendly" microbes in fields to determine the best approach to enhance yield. Maximizing fertilizer use will be critical, and existing soil microbes may be part of that process.
Syngenta and biology
The complex microbiome of the soil has gained greater attention in the past few years as new products come to market to enhance nitrogen uptake or control diseases. Major crop protection companies are also investing in biology, aiming for new products to enhance plant performance without piling on more fertilizer.
And while nutrient management or disease control can be powerful, Swart said this technology may go further. "Once you start to understand the functionality of all of these species in the soil — what they do and what they don't do, or who is missing — you can have some really interesting reports that growers can use to take action in their fields," she said.
She likened the idea to a blood test for the soil. When a human gets a blood test, such as a lipid panel to check for cholesterol, the sample is sent in to be tested and a report is returned. The same is true with the BeCrop system.
Discovering "who is missing" from a soil health report may bring solutions. Filling in those biological gaps for organisms that may have a key function for plants could be a new way to boost yield. "You can see where the shortages are, you can see where the problems are, and then you can take action. It's not just about getting gene sequence data."
Defining soil health with these tests is the first step. "This is something we need to get better at learning," she said. "A vision that we have is that eventually we would be able to personalize recommendations for your specific farming operation."
Those future recommendations might be to change crop rotations, plant cover crops, or add a biostimulant or other soil amendment to boost soil health. Finding and fixing those gaps in the soil profile represent a key challenge going forward.
The Syngenta and Biome Makers collaboration may open doors to new products or practices to target soil and plant health, including better measurement and recommendations. You can learn more at syngentaus.com and biomemakers.com.
About the Author(s)
Subscribe to receive top agriculture news
Be informed daily with these free e-newsletters
You May Also Like
---