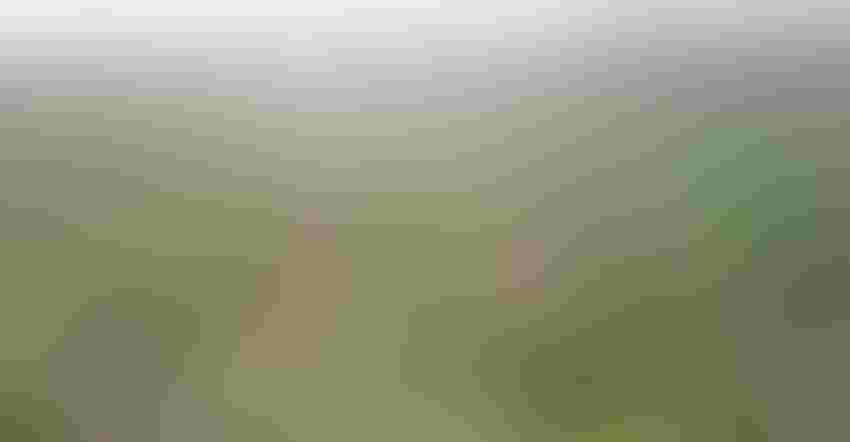 HEALTHY STAND: Soybeans take hold, benefiting from nutrients left in the soil from the lack of tillage when planted into cornstalk residue.
Photos by Anthony Bly, SDSU
Anthony Bly heard all the excuses of why no-till will not work on his South Dakota fields.
"I kind of shared that sentiment or had that thought 15 to 20 years ago. But as we've evolved and learned how to do things better, I've witnessed and experienced farmers all across our state on a variety of soil series from the flat bottom of the Vermillion River down there in Clay County on those high clay soils to other parts of South Dakota with totally different soils," he says. "It's working for farmers everywhere, as well as other producers, with very, very tough soils to farm."
Over time and seeing reduced tillage work for producers with challenging soil types, Bly changed his perspective as well. "I believe and I know, because I've seen it, that these practices will work with about any soil situation," he says. "But it takes adherence to the soil health principles."
Adopt what works
According to the South Dakota Soil Health Coalition, the five soil health principles are:
1. Soil cover. Keep plant residues on the soil surface. Look down; what percentage of your soil is protected by residue? Erosion needs to be minimized before you can start building soil health.
2. Limited disturbance. Minimize tillage as much as possible. You will start building soil aggregates, pore spaces, soil biology and organic matter.
3. Diversity. Try to mimic nature. Use cool- and warm-season grasses and broad-leaf plants as much as possible, with three or more crops and cover crops in rotation. Grassland and cropland plant diversity increases soil and animal health.
4. Living roots. Keep plants growing throughout the year to feed the soil. Cover crops can add carbon to the soil, providing a food source for microorganisms. Start small to find the best fit for your operation.
5. Integrated livestock. Fall and winter grazing of cover crops and crop residue increases livestock's plane of nutrition at a time when pasture forage quality can be low, increases the soil biological activity on cropland and improves nutrient cycling. Proper grassland management improves soil health.
Practice what he teaches
Though Bly's main hat is worn as a South Dakota State University Extension soils field specialist, his secondary hat — as a crop farmer on his family's legacy farm — allows him to implement some of the soil health practices he teaches.
The Bly family farm near Garretson, S.D., switched to full no-till in 1992. "We didn't improve any of our tillage equipment from that point on," he explains. "In fact, it's still kind of parked in the trees."
Bly states he owes the farms committed transition to conservation and no-till practices to his "father's legacy."
He says the soil structure change was noticeable almost immediately, and the Blys made it work in a corn-soybean rotation. "There's a debate whether that's an effective rotation for no till," he says, "but I do know farmers that make that work quite successfully."
The Bly family has now switch to a diversified crop rotation, adding cool-season cereal grains on 20% of their acres.
Give it time
A mistake often made by producers switching to reduced-till or no-till systems is pulling the plug too soon.
"For our farm, going back to tillage is not an option," he says. "Sometimes you've got to go backward just a little bit to go forward like you want it to. Definitely 10 years of doing good practices, without any major setbacks you should be at a point where you say, I really like this. I mean, this is really awesome."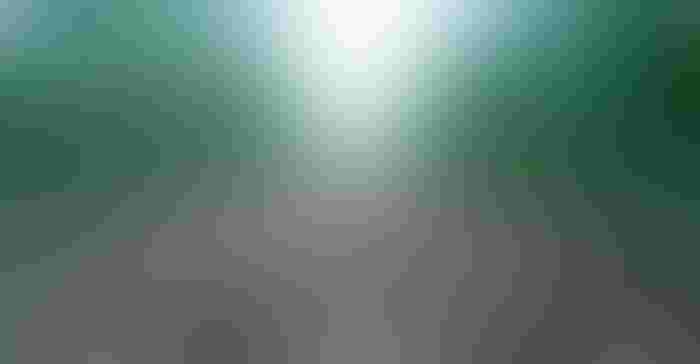 The Bly farm's switch to no-till hasn't been all roses, with the fourth, fifth and sixth growing seasons challenging because of high rainfalls in the mid-1990s. "That made it very difficult for us," he says. "But even then, our equipment was carrying on our fields quite well. The structure had improved to that point. So go down the road 29 years, it's so much better. This last year, we had over 40 inches of rain at our farm. Yes, we didn't get every place planted because of the extreme wetness. But where we did plant, everything carried very well; the soil is just stronger."
According to Bly, soil strength is even more amplified in drier situations. "It's hard; it's like a road, and farmers, I think, misinterpret that for being too hard to grow a plant, and they tend to want to rip it up," he explains. "But that's the strength, that's those bricks, that's those aggregates interlocking and providing a bearing strength that will carry you out in the field."
Better soil biology
Soil biology has also improved on the Bly farm, especially the increased population of earthworms. "When we diversified the rotation in 2013, the night crawlers really advanced all the way across the field in record time, which was really surprising to me."
That increase in worm population has resulted in higher infiltration rates, providing for good air and water exchange.
"On another note, which is very fascinating, is that our residue disappears very quickly, our biology is working very well. For me, that's what makes it all work," he says. Adding cover crops seven years ago, "really set it afire, if that's the right word or not, but really amplified everything that's really good about the system, the soil health system."
Bly stresses the importance of diversity in the cover crops producers choose for their ground. He also stresses the need to understand the basics of what you are looking for in a cover crop. "You need a taproot, you need a fibrous root, and know that you don't plant a warm-season cover crops in August," he says.
Control traffic
Though he doesn't think one needs to be obsessed with controlling traffic on no-till fields, Bly suggests that producers at least be conscious of it. "Don't spend a fortune trying to do this," he notes. "Think about the easy, the low-hanging fruit, switches that you can make, and try to focus on that."
Without obsessing over every single pass across a field, Bly suggests applying common sense. "Don't drive all over the field with a loaded grain cart, maybe just fill that grain cart half full. I know some farmers that do that. And then you get the efficiency conversations, 'Oh, we need to load the semi and send it on its way.' Well, there's a price to pay. I just think some common sense and what makes sense on your farm as far as improving soil health is a good thing."
Subscribe to receive top agriculture news
Be informed daily with these free e-newsletters
You May Also Like
---