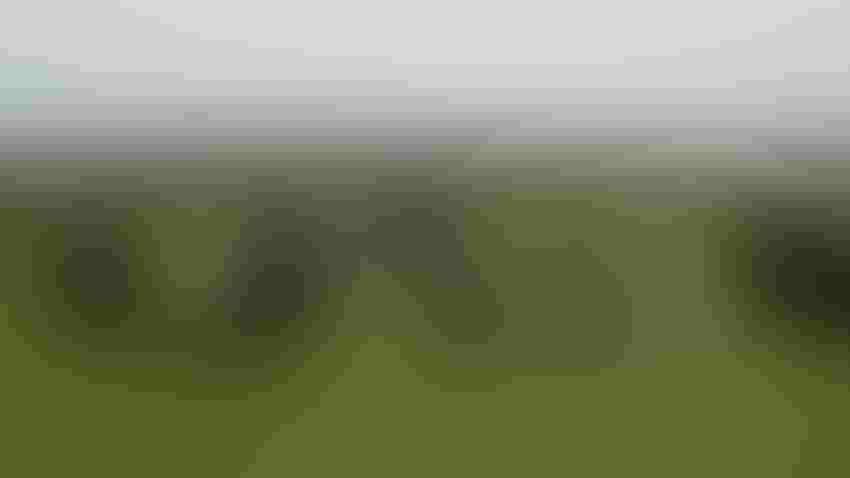 LIVESTOCK INTEGRATION: The fifth soil health principle — livestock integration — in its simplest form means grazing.
JASON CAVADINI
by Jason Cavadini
It has been over a decade since the term "soil health" burst onto the scene and began drastically changing the agricultural landscape — literally and figuratively. While the concept of soil health was nothing new, the increased emphasis in the 1990s made a notable impact on our collective understanding of how farming practices affect our soil.
Over time, we saw USDA, land-grant universities and nonprofit organizations across the country embrace soil health. Many of these organizations declared their interest in soil health by publishing their own version of the "principles of soil health." Today, a quick web search yields a spectrum of soil health principles — all derivatives of each other. The many versions show an overwhelming consensus detailing five soil health principles:
Minimize soil disturbance.

Maintain living roots in the soil.

Maximize plant diversity.
Many conservationists attest that the soil health concept was not widely accepted from the start, but the advent of watershed-based farmer-led outreach and the assistance of cost-share programs for conservation practices has resulted in many farmers implementing soil health practices. Farmers are increasingly embracing soil health as a worthy cause on their farms and in their communities. While many folks deserve a pat on the back for this movement, there is still tremendous opportunity for progress.
The soil health principles as listed here, 1 through 5, seem to be in order of increasing difficulty of implementation. A growing number of farmers have worked hard to check off these principles in order. That approach makes perfect sense — start with the easiest and slowly ramp up the complexity. But as more research in the field of soil health continues to be published, it is becoming increasingly evident that not one of these principles alone results in improved soil health. These principles are as interconnected and complementary as the soil itself, and while checking off two or three should be celebrated, the efforts should not stop there.
To illustrate this, soil health can be viewed as a ladder. Farmers step onto the first rung of the ladder by minimizing tillage, and each additional principle moves them up another rung. The greatest level of soil health is at the top of the ladder, where all five principles are integrated into one system.
This brings us to the "elephant in the room." The fifth soil health principle — livestock integration — in its simplest form means grazing. Many farmers have no intention of implementing the fifth principle. The first four can often be integrated without making drastic changes to the current system (e.g., switch to no-till but still plant the same crop), but the fifth principle is often drastic, particularly for farmers who do not currently have any livestock in their system. Farmers who embrace soil health and have made progress toward the first four principles must face a moment of reckoning: Take the next step, or no?
In life, each person who knows the truth of any matter has the option to either embrace it or ignore it. In terms of the soil health principles, farmers have the same option. Every conservation-minded farmer pursuing soil health has the option of either embracing all five principles or "pleading the fifth" by ignoring that fifth principle, livestock integration. Just as "pleading the fifth" refers to remaining silent on a matter, farmers have the option of dismissing grazing as the tool necessary for achieving the greatest level of soil health. Play on words aside, farmers must decide between going "all in" with the full implementation of all five principles or leaving some on the table by only implementing a subset of available practices.
Well-managed grazing
To bring this full circle, it must be acknowledged that not all grazing is created equal. Poorly managed grazing can be as detrimental to the soil as any other disruptive practice. However, well-managed grazing is the missing link that completes the carbon, nutrient and biological cycles that most of our agricultural soils are lacking.
It must also be mentioned that livestock integration does not necessarily imply converting an operation over to pastureland. While it's hard to beat a perennial system for potential soil health gains, there are other ways to get started with grazing, including grazing cover crops and crop residues. Research suggests that even just a couple of days of low-intensity grazing per season on a particular piece of land can make incremental improvements to soil health — made possible by linkages between the soil, plants and livestock.
As you attend the next seminar or field day, consider how you can work toward implementing all the soil health principles. Will you plead the fifth by dismissing what livestock grazing has to offer, or will you insist on the full implementation of all the principles?
Cavadini is a University of Wisconsin-Madison Division of Extension grazing outreach specialist.
Subscribe to receive top agriculture news
Be informed daily with these free e-newsletters
You May Also Like
---