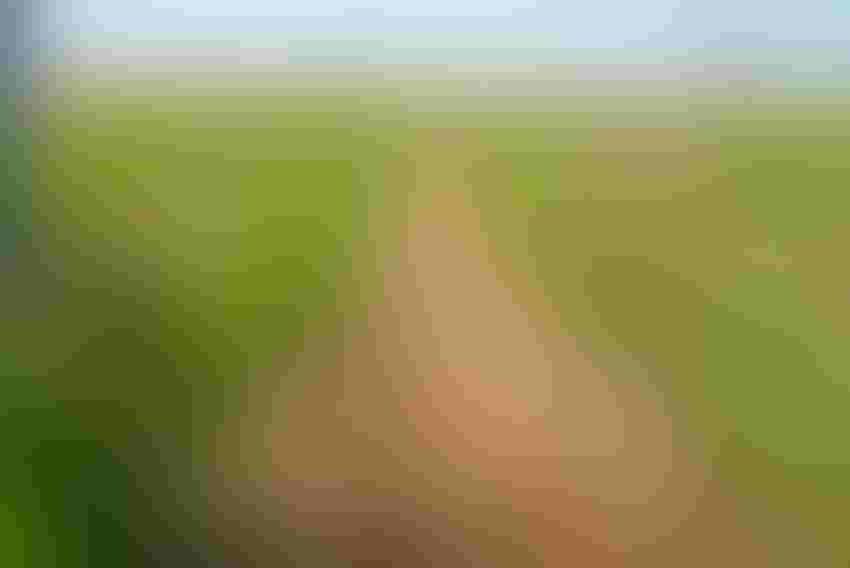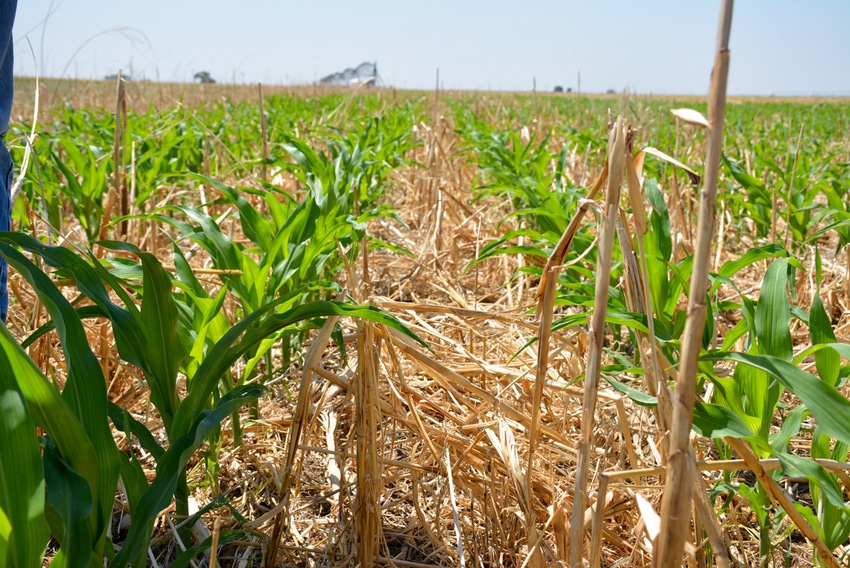 Corn and cover crops in Parmer County, Texas
While grower Kelly Kettner would tell you that an annoyance with sand fighting was the catalyst for a change in his tillage practices, soil health and water conservation is what fuels his passion today.
"It seemed like it was always a Saturday afternoon and my wife wanted to go out to dinner and here the wind would start to pick up, so instead of going to dinner, I got to get on the sandfighter and fight sand," says Kettner, who grew up on a peanut farm in Central Texas. "So, I told myself I've got to do something different. I didn't like letting her down and I could still lose a crop — you can lose a crop in 15 minutes in a sandstorm. So, when I started this, my only goal was to do something to keep the sand from blowing."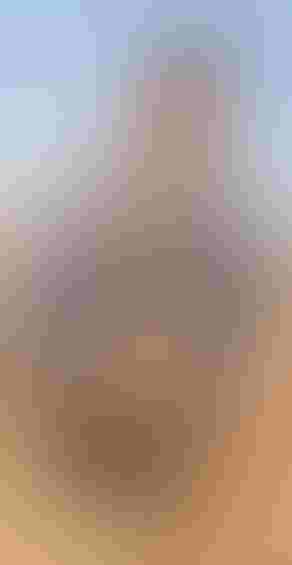 The Parmer County, Texas, farmer says at the same time he began to delve deeper into no-till and soil health, his irrigation capability also began to drop. "We have all these programs for drip irrigation, LEPA systems, all of these things we do to make our irrigation more efficient, but it seemed like at the end of the day, the well is not producing the water it used to produce."
So Kettner told himself, it was time to do something different. "That's when I became more aware of the soil health aspect of no-till and how no-till and crop residue conserves the water, which is when I started implementing cover crops for more than just fighting sand but to build microbes and conserve moisture."
See Photo Gallery: No-till, cover crops protect young cotton from hail
No-till grower, Jeremy Brown, who farms primarily conventional cotton, along with some organic acres, says, no-till is about a system. "If you think about farming, no one year is the same. What I did last year on my cotton, the next year might be different because the rainfall is different — who knows what it's going to present to you. It's the same with this cover crop no-till cropping system.
"The cover crop system I had two years ago isn't' the same this year because of timing, lack of moisture, rainfall — so many different variables come into it. So, you've got to go with what you've got and do the best job you can and don't give up on it even if it doesn't work the first time. Keep trying things and expanding your horizons and keep trying to find things that work with your production practices."
Brown's soil is a highly erodible Amarillo sandy loam. "Having a cover crop is key, especially in irrigated fields.  Now we are trying to incorporate it into our dryland — 60 percent of my acres are dryland. It's land we've got to manage and try to take care of that topsoil so we're trying to find ways to improve that. It's got its challenges but I love it."
Brown describes the microbials in the soil, the fungi and the bacteria, as a "city of things we don't ever see with our naked eye," but that are important when it comes to producing crops. "Where we used to focus on yield, we are now trying to focus on what's under the ground and how can we create an environment that's sustainable and we're making it better. I think that's where a lot of this soil health comes into play."
For growers interested in implementing no-till practices on their farms, Kettner recommends not going "whole-hog" but starting with 60 acres. "Play around with it. Get it a feel for it and then increase your acres a little bit. Then before you know it, you'll have a better comfort level and in two or three years you can do the whole farm. But I don't ever recommend that someone drastically make a change, because we have bankers to answer to, we have crop insurance people to answer to, conservation plans to answer to and some of this drastic stuff they see differently than we do. I would recommend starting small."
Brown says he utilized the internet and YouTube to research no-till practices, soil health and cover crops. But when no-till gets challenging, and it does, he says, Brown refers to his mission statement, which is to manage and steward the natural resources God has given him to feed and clothe the world. "There are challenges I have with what I'm doing, where I'm thinking if I could just go hook onto that plow it would sure solve a lot of problems. That might give me a short-term fix, but is this really accomplishing what I want to accomplish over the long term?"
Brown says his goal is to decrease his inputs over time because of the health of his soil. "I've seen it.
See Drought conditions elevate value of no-till for Texas grower; emergence slow for South Plains crops
"I'm not saying if a guy plows they are wrong. Every production practice is unique to each farmer. However, I do think where we live with our decreasing irrigation capacity, it is no doubt that our climate is changing and we are going through more extremes now. There are things going on that make us ask, are there things we can do differently and make a little impact to improve?"
Kettner admits that his transition to no-till has been trial and error. "One of my pet-peeves of no-till is the people who say, it doesn't work here. I've never believed that. But what I've learned is that what works in Kansas may not work here. You have to tweak things. When we talk about cover crops, you've got to pick a plant that will grow here. We have to find what works for us, and there is no textbook for this.
"One of the things I've always been good at is never being afraid to try something new. I've failed more times than I've succeeded, but at least I have a comfort level in what I'm trying to accomplish."
When asked when Kettner felt like his no-till system began to work, he laughingly admits, "I never feel like it's working! Sometimes I feel like I have more failures than successes."
But he says on some of his dryland acres or land with weaker water, he's had surprising yields, which make him think, maybe no-till is working. "When I make two-bales to the acre dryland cotton in a system that a lot people are struggling to make half that much, it's opening my eyes and telling me, maybe there's something to this.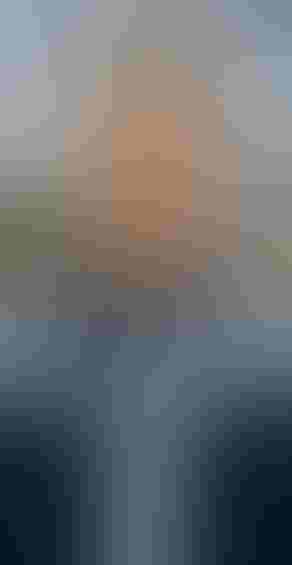 "But I want to be the last person to claim to have all of the answers. I struggle the most with cotton and it's my most important economic crop, but it's one of the hardest to make this no-till system work. The grains are easier by far."
Brown says he's witnessed an increase in the water holding capacity of his soil, which he measures with soil probes. "I'm seeing that normally when I would start the pivot, I'm not having to start it as early as I think I need to. I think the water holding capacity in my soil, with a decrease in tillage and an increase in cover crops, is improving. They say 1 percent increase in organic matter is so many gallons of water the soil can hold.
"I think you have to sit back and take a look at the big picture. They say it takes about five years to start seeing a change. I started focusing on a lot of this in 2013, and here we are in 2018. I think we are starting to see some of those changes."
But he, along with Kettner, admit that unless they get some much needed rainfall, making a crop under any system in the midst of drought is going to be tough. "That's what makes it challenging here in West Texas," Brown says.
Both Brown and Kettner were keynote speakers at the first No-Till Conference held in Lubbock in February at the Bayer Museum of Agriculture. The 2019 conference will be held near Amarillo, February 12-13. Location and speakers to be announced.
About the Author(s)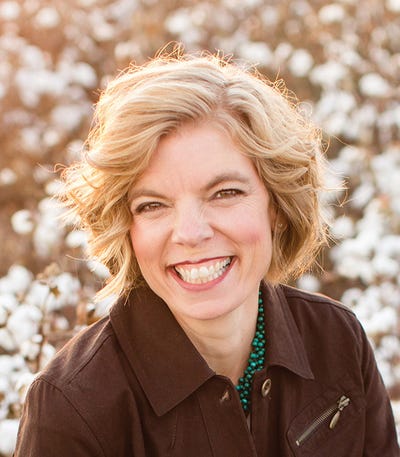 Editor, Southwest Farm Press
Shelley Huguley has been involved in agriculture for the last 25 years. She began her career in agricultural communications at the Texas Forest Service West Texas Nursery in Lubbock, where she developed and produced the Windbreak Quarterly, a newspaper about windbreak trees and their benefit to wildlife, production agriculture and livestock operations. While with the Forest Service she also served as an information officer and team leader on fires during the 1998 fire season and later produced the Firebrands newsletter that was distributed quarterly throughout Texas to Volunteer Fire Departments. Her most personal involvement in agriculture also came in 1998, when she married the love of her life and cotton farmer Preston Huguley of Olton, Texas. As a farmwife she knows first-hand the ups and downs of farming, the endless decisions that have to be made each season based on "if" it rains, "if" the drought continues, "if" the market holds. She is the bookkeeper for their family farming operation and cherishes moments on the farm such as taking harvest meals to the field or starting a sprinkler in the summer with the whole family lending a hand. Shelley has also freelanced for agricultural companies such as Olton CO-OP Gin, producing the newsletter Cotton Connections while also designing marketing materials to promote the gin. She has published articles in agricultural publications such as Southwest Farm Press while also volunteering her marketing and writing skills to non-profit organizations such a Refuge Services, an equine-assisted therapy group in Lubbock. She and her husband reside in Olton with their three children Breely, Brennon and HalleeKate.
Subscribe to receive top agriculture news
Be informed daily with these free e-newsletters
You May Also Like
---