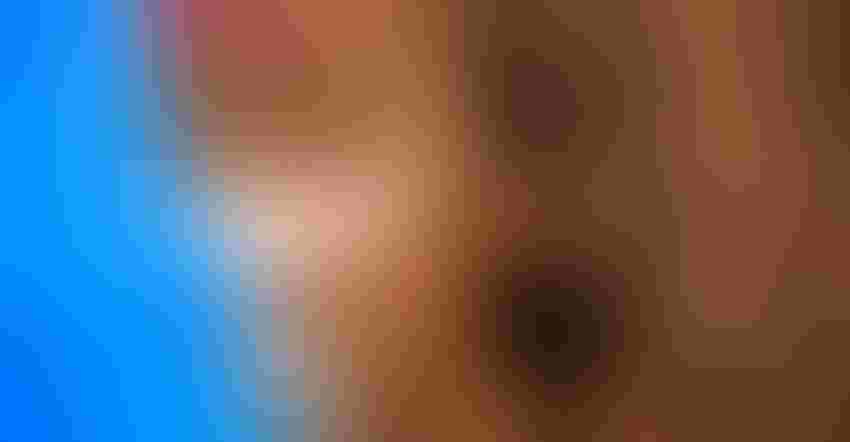 DATA NEEDED: Review your numbers from soil tests and yield maps to zero in on soil fertility levels.
Winfield
By Jon Zuk
Whether your fields produce bumper crops or have lower-than-average yields, taking the time after harvest to assess soil fertility levels, replenish depleted nutrients, determine reasons for high- and low-yielding areas, and evaluate overall soil health can help give your crops a head start for next season.
Here are a few key steps I recommend for preparing your fields to achieve optimal crop production in 2018.

Jon Zuk (Photo: WinField)
1.  Assess soil nutrient levels. Begin next season's preparations by pulling postharvest soil samples and assessing this season's yield maps. Soil samples will identify any phosphorus or potassium deficiencies, while yield maps will show the amount of nutrients removed from the soil by this year's crops. This information will help you determine crop nutrient amounts for next season, based on actual numbers rather than estimates.
2. Consider making a base nitrogen fall application. If postharvest conditions allow, a number of farmers make partial (or base) nitrogen applications in the fall, then test soil nitrate levels in the spring to determine the additional amount needed to meet next season's crop performance goals. This ensures that nitrogen will be available in the soil at planting as well as throughout the remainder of the growing season. If weather delays spring applications, this nitrogen management strategy provides you with more time to assess fertility needs, based on early-season crop and soil conditions.
If you are able to make a fall nitrogen application, be sure to consider the effects of soil texture, soil moisture levels and soil temperature to avoid leaching and denitrification issues. Fall nitrogen applications should not be made until your soil cools to 50 degrees F or lower, when soil bacteria begin to go dormant. Fall-applied nitrogen must be used with a stabilizer to prevent it from converting into a mobile nitrate form that can move off-target and run off into nearby waterways. If manure is part of your nitrogen strategy, you should also consider using a stabilizer.
3. Amend phosphorus and potassium levels. If your fall soil samples identify any phosphorus or potassium deficiencies, you can apply these nutrients any time after harvest. To ease spring workloads, broadcast applications may be made in the fall and incorporated into the soil. If a spring application works better, P and K can also be applied prior to planting.
4. Correct compaction issues. Another important issue to assess in the fall is soil compaction. Before doing any fall tillage, check compaction depth to help you determine the proper tillage tool to use, the accurate tillage depth and the tillage speed needed to loosen soil and prepare it for next season.
5. What about a cover crop? Our short Minnesota growing season might not seem conducive to cover crops. However, they can offer benefits, including preservation of topsoil. Ask yourself if your tillage practice, nitrogen strategy and crop rotation lend themselves to planting a cover crop.
If you raise livestock, fall-seeded crops such as triticale and cereal rye can be harvested for forage. If you just want some soil coverage, summer-seeded clover paired with oats might be a good option. After a fall manure application, some farmers in my area plant tillage radish along with oats, which uses excess nitrogen and may help break down soil compaction. Talk with your agronomist about whether a cover crop — or which cover crop — might be beneficial for your soil and help improve your return on investment potential.
Start the prep work for your 2018 seedbed now. Any decisions you can make this fall will serve you well in the spring with a crop management plan that's ready to go.
Zuk is a regional agronomist with WinField United in southern Minnesota. Contact him at 507-259-5168 or [email protected].
Subscribe to receive top agriculture news
Be informed daily with these free e-newsletters
You May Also Like
---