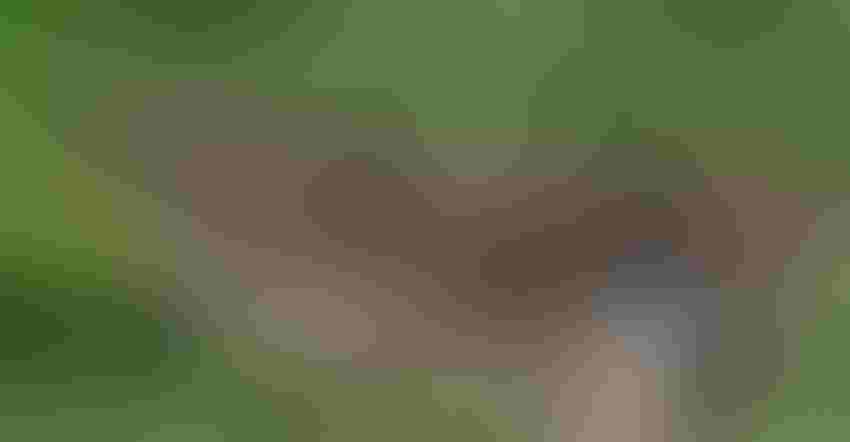 PARK THE PLOW: High diesel fuel prices make a stronger case to cut back on tillage passes this year.
Tom J. Bechman
Here's a last-minute request to rethink any fall tillage plans. Why not make this the year you take the leap to try reducing tillage? Change may seem hard, but the benefits are worth considering.
Here are four reasons for leaving tillage equipment parked this fall:
1. Save money on fuel and equipment repairs. Diesel fuel was $4.99 per gallon locally in Indiana at press time and seems to be continuing in an upward trend. A no-till cropping system uses, on average, fewer than 2 gallons of diesel fuel per acre. Conventional tillage systems consume over 6 gallons per acre. That is about a $20-per-acre reduction in fuel costs.
So, fuel cost for 1,000 acres of no-till would be $9,980. For a conventional tillage system on 1,000 acres, fuel cost would total $29,940. And this doesn't include cost of wear and tear on equipment or repairing worn-out parts.
Even if you aren't ready for no-till, removing one tillage pass will result in fuel savings. Calculate savings using this free energy estimator tool from the Natural Resources Conservation Service.
2. Save time and money on labor. No matter who does your tillage, there is a cost. Plus, it's getting harder to find help. It is easy to see the monetary cost of tillage when you're writing a check to someone, but even doing the tillage yourself costs you. When you're in the tractor, you're using time that could be put toward other tasks, or that you could be spending with family and friends.
Suppose you till 15 acres per hour. You would save roughly 67 hours of work with each eliminated tillage pass over 1,000 acres. How much time could you save on your operation by reducing or eliminating tillage?
3. Build healthy soil. Weather events have become more extreme in recent years. When it rains, it pours; dry periods last longer, and temperature patterns are changing. Healthier soil is more resilient and better able to withstand these extremes. By building organic matter, your soil can hold on to more nutrients and water.
Soil with organic matter of 1% can hold up to 1 inch of water; 10,000 pounds of carbon; 1,000 pounds of nitrogen; 100 pounds of phosphorus and 100 pounds of sulfur. Not all of this is immediately available to plants, but with current input prices and longer periods of dry weather, every little bit can make a difference in crop yield.
In addition, healthier soil will have better structure, reducing erosion and keeping your topsoil and nutrients in your fields. Building healthier soil takes time. The sooner you start, the sooner you can benefit.
4. Reap benefits over time. Many farmers who have been in soil health systems for years now are seeing benefits. When they speak at field days, they always say they wish they had started sooner instead of hesitating to make the change.
As you look at the end of this farm year, consider reducing your soil disturbance. Take the fall tillage pass out of your plans. Make a commitment now to eliminate the tillage pass planned for next spring. Every little change can add up to big savings and benefits.
Kautz is a district conservationist with the Natural Resources Conservation Service. She writes on behalf of the Indiana Conservation Partnership.
Subscribe to receive top agriculture news
Be informed daily with these free e-newsletters
You May Also Like
---