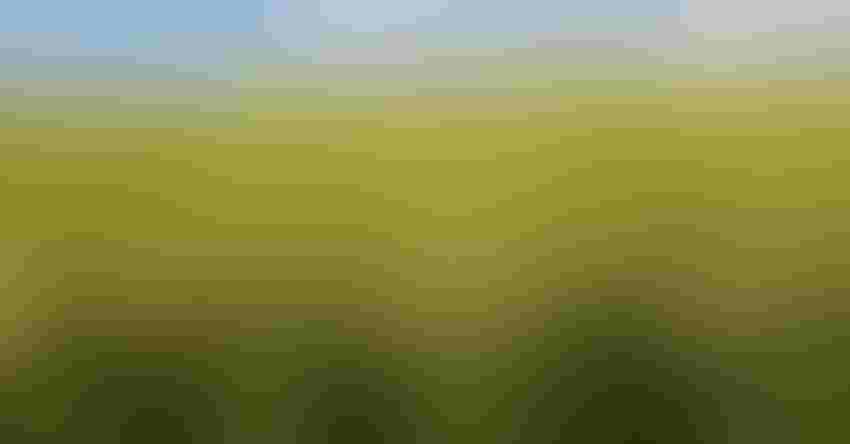 U.S. merchants have been allowed to sell rice to Cuba following passage of the Trade Sanctions Reform and Export Act of 2000 but only by paying cash up front.
Brent Murphree
USDA's Economic Research Service has reduced its forecast of U.S. rice exports for the 2022-2023 marketing year by 2.0 million hundredweight to 69.0 million hundredweight, the lowest since 1991-92.
The revision, which was announced during the USA Rice Outlook Conference in Austin, Texas, is expected to add to the economic woes faced by U.S. rice producers due to the ongoing low rice prices and high input costs that occurred in 2022.
To help address that situation USA Rice Federation staff helped organize and lead an end-of-year advocacy day on Capitol Hill on behalf of the U.S. Agriculture Coalition for Cuba or USACC. Rice Federation members were joined by representatives of the wheat, dairy, pulse and other industries in the congressional visits.
Rice exports
Cuba was the leading market for U.S. long-grain rice exports prior to the U.S. trade embargo that went into effect following the revolution in Cuba in 1962. In 2021. Cuba imported nearly 10 million hundredweight of rice from Vietnam while buying about 4,000 hundredweight from U.S. sources.
U.S. merchants have been allowed to sell rice to Cuba following passage of the Trade Sanctions Reform and Export Act of 2000 but only by paying cash up front, using third-country banks to facilitate the sale and jumping through other hoops imposed by the Bush II and Trump administrations
"Generally, there is a continued sense of support for expanding the U.S.-Cuba business relationship among those who have previously sponsored or co-sponsored pro-Cuba legislation," said Peter Bachmann, USA Rice vice president for policy & government affairs.
"It's our job to educate new members in the next Congress on how the benefits of a more open relationship with Cuba far outweigh a hard line in the sand, continuing the more than 60-year-old embargo. Rice exports stand to gain more than most, given the reliance of Cuba on rice imports and the logistical advantage U.S. rice exporters have for shipments to the island."
Rice meetings
USA Rice staff visited with a bipartisan group of four Senate offices and five House offices with past history of support for advancing the U.S.-Cuba relationship. The USACC also is contemplating whether there are any potential 2023 farm bill provisions that could make incremental progress toward expanding U.S. agricultural exports to Cuba.
At a minimum, legislation is needed to allow for U.S. banks to directly provide financing for Cuban buyers and help U.S. exporters better compete with the generous credit terms offered by other origins.
Following the Congressional meetings, a number of USACC members and Congressional staff participated in a reception held at the Cuban Embassy in honor of the U.S.-Cuba agricultural relationship. Cuban Ambassador Lianys Torres-Rivera spoke during the reception.
About the Author(s) Forrest Laws, senior director of content for Farm Press, spent 10 years with The Memphis Press-Scimitar before joining Delta Farm Press in 1980. He has written extensively on farm production practices, crop marketing, farm legislation, environmental regulations and alternative energy. He now oversees the content creation for Delta, Southeast, Southwest and Western Farm Press. He resides in Memphis, Tenn. He served as a missile launch officer in the U.S. Air Force before resuming his career in journalism with The Press-Scimitar.
Subscribe to receive top agriculture news
Be informed daily with these free e-newsletters
You May Also Like
---