US rice reputation takes hit after heat-damaged crop
US rice reputation takes hit after heat-damaged crop
A poor rice crop in 2010, weather, and falling export demand continue to challenge U.S. rice producers.U.S. rice producers paid the price around the world for the 2010 heat-damaged U.S. crop.California a benefactor from opening of Japan's market.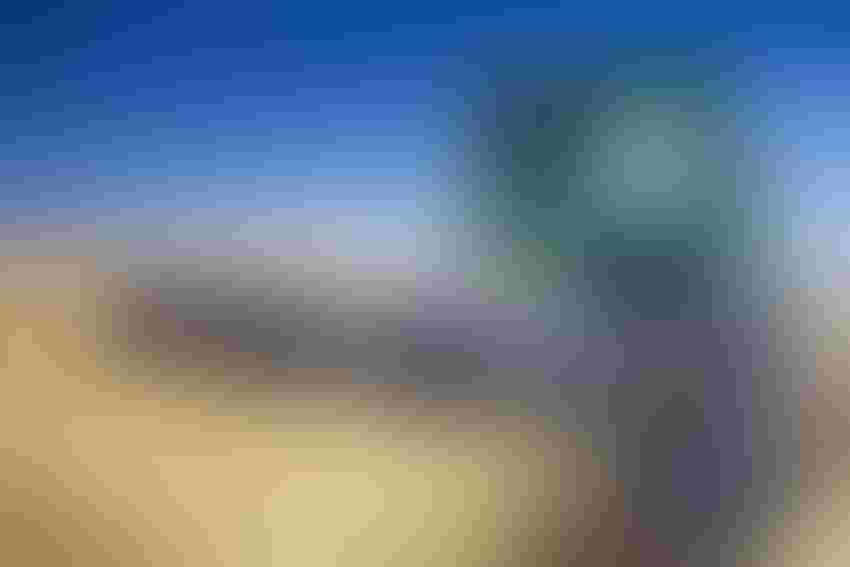 A poor quality crop in 2010, weather, the lack of convergence between futures and cash and falling export demand continue to challenge U.S. rice production, according to Carl Brothers, Riceland Foods senior vice president.
The 2010 heat-damaged U.S. rice crop "was the probably the worst crop I have had the opportunity of handling in my 47 years with Riceland, speaking at the Mid-South Farm and Gin Show, in Memphis. "For the most part, it didn't mill well. It didn't have a very good appearance. It just didn't have any luster."
U.S. rice producers "paid the price around the world," Brothers said. "We had to ship that rice on contracts, and there was nothing else to ship. We hurt our reputation, there is no doubt about that. We've got to rebuild that reputation."
Brothers noted that long-grain, milled rice exports "are down 33 percent to date. Rough rice exports are also down 33 percent, which surprised me. It has to be the impact of the 2010 crop."
Rice production in Asia is creating both opportunities and pitfalls for U.S. export prospects, Brothers said.
For example, in China, where 50 percent of the rice in the world is grown, "We know there are problems with food supply. We also know there are problems with water in India although they are a big exporter. It appears we can have good opportunities in rice if we can be patient."
Thailand's intervention program has also taken rice off the market, noted Brothers. "Thailand's exports are projected down to 6.5 million tons, 20 percent of world trade. Typically, Thailand is up around 10 million tons. But the intervention program guarantees farmers $10 a bushel-plus for rice. They're buying the rice from the farmers, putting it in storage, and at some point, they will have to sell it.
"Short-term, this is friendly to the market. Long-term, the stocks hang over the market. The word is that they've purchased 6 million tons of rice to date under the intervention program. They've removed that rice from the market."
In July of 2011, world rice prices were again pressured as India lifted its ban on exports after a bumper rice crop, putting 6.5 million tons on the market.
Brothers noted that total world exports are projected at 32 million tons, less than 7 percent of the total production in the world.
California steady
Rice production has rebounded in several countries, creating more export competition, Brothers noted. "Brazil, Argentina and Uruguay also had excellent rice crops in 2011-12. We saw them (exporting) where we've never seen them show up before. Normally Brazil is a net importer. South America has also moved into the rough rice market in Central and South America.
"Australia had four or five years of serious drought, but had a good crop last spring, and expects to have a good crop this spring. Egypt has had water problems, and producers ignored the government's caution about planting a lot of rice, and they are a factor in the medium-grain market. The Chinese have pulled back and we're not seeing competition there."
Brothers noted that Brazil's emergence in the export market has hurt U.S. long-grain milled rice exports to Haiti. But there is a catch to Brazil's success. "We found out that Brazil is moving rice from the interior of Brazil into more populated areas and subsidizing it to the tune of about $60 a ton. But that subsidy is also being used to export rice. And that's how Brazil was taking so much business.
"We are working with Washington to stop that from happening in the coming year. But the Brazilians have had some weather issues, and the crop is not as large as it was a year ago."
While rice prices are generally set in Asia, U.S. prices can "de-couple" from those prices "if we have another small crop. We may see that happen in the coming year," Brothers said.
U.S. rice acres were down significantly in 2011, for reasons including flooding and disenchantment with rice prices in comparison with other commodities, including soybeans and corn, Brothers noted.
California acres, however, have remained relatively steady. "California was a real benefactor of the opening of the Japan market. That's a minimum access of 400,000 tons. We have a verbal agreement that we would supply 50 percent of that market, which is mostly a medium-grain market. That's not in writing, but they have honored that commitment."
High prices incentivized Southern rice producers to plant more medium-grain rice last year, noted Brothers. "Farmers didn't realize that most of the business in the South ended up on contracts. There wasn't a lot of excess business for additional medium-grain, and we're struggling moving this big crop of medium-grain.
 "California raises a quality, medium-grain rice that is much more attractive than what we produce in the South. They don't have the disease or insect pressure."
Brothers also touched on the lack of convergence between rice futures and the cash markets. "The Commodity Futures Trading Commission wants something done. But we have been cautioning them. The rice contract is young and is a very thinly-traded contract. Riceland is probably self pricing for 50 percent of what we do. We have to have a tool to lay our risk off. We can't take those risks without a mechanism to hedge it. So what we do in Chicago is very important. I'm uncomfortable with some of the changes they're talking about."
When asked about concern over the quality of hybrid rice, Brothers said, "We're not saying they're perfect, but neither is conventional rice. We seem to be up against the wall with our conventional varieties. We don't know quite where to go to get greater yields. We think the hybrids are the best way to bring new varieties to the marketplace."
Subscribe to receive top agriculture news
Be informed daily with these free e-newsletters
You May Also Like
---