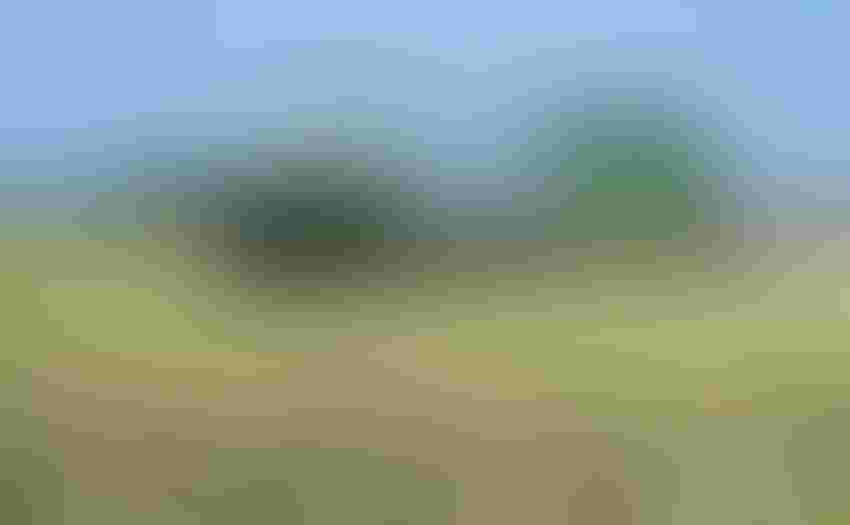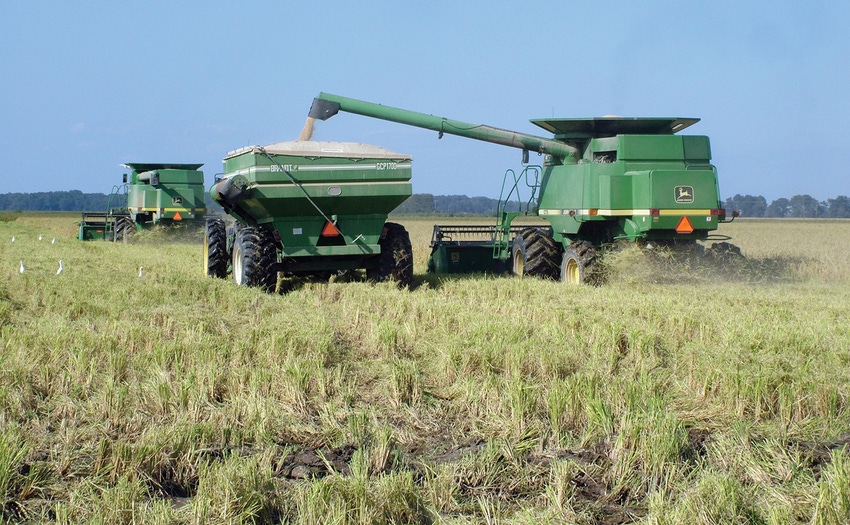 U.S. rice exports are expected to increase 13 percent in the 2018-19 marketing year, according to the USDA Economic Research Service's World Agricultural Supply and Demand Estimates or WASDE report.
Normally that would be good news for U.S. producers, who would benefit from the increased sales. But, this time, the numbers behind the monthly WASDE projections point to some troubling signs for the U.S. rice industry.
U.S. rice prices continue to be significantly higher than its competitors, says Dr. Nathan Childs, senior rice economist for the USDA-ERS, and a speaker for a recent University of Arkansas System Division of Agriculture Food and Agribusiness Webinar. As a result, U.S. prices will have to come down to make that prediction a reality.
Another factor: the U.S. is continuing to lose market share in Latin America, a region that used to be a "99 percent" American market, according to Childs, whose presentation was titled "U.S. rice growers projected to face higher ending stocks and lower prices in 2018-19." (See video at https://bit.ly/2E2BEla)
"I brought this up earlier, and I'm going to bring it up again," he said. "South American exporters continue to gain market share in Mexico, which has been the largest quantity market for U.S. rice. There's no other market that buys as much quantity."
Mexico is a strong market, purchasing 900,000 metric tons of rice in 2017, he said. "That's a lot of rice. The U.S. was probably once 99 percent or a rock solid 95. We're probably not even at 80 percent of that market now."
Exports to Mexico
Childs displayed a graphic of the last eight years of U.S. exports to Mexico that showed shipments falling off a cliff to less than 300,000 tons.
"This is calendar year and only through May," he said quickly. "Exports haven't dropped off for the whole year. Look at the proportion. One can see the U.S. is the dominant supplier, but not to the degree it was maybe eight or nine years ago. That's the largest U.S. market."
Latin America currently accounts for about 60 percent of U.S. rice exports, taking slightly more than 4 million metric tons in 2016-17. U.S. shipments to the region were just approaching 3 million metric tons in June with one more month to go in the 2017-18 marketing year.
"It will be lower, but not this much lower, he said, referencing another slide. "But you can see how Mexico, and then the rest of Latin America are important to the U.S. rice industry. A lot of that is rough rice; way over half.
This slide is just long-grain," he noted. "Latin America is about 80 percent of U.S. long-grain exports. So let's say it's even more important for the southern Rice Belt. California doesn't ship much to Latin America. But for the South, Latin America is critical."
Costa Rica
Costa Rica is nowhere near as large as Mexico, but is "a rock solid market," purchasing well over 100,000 tons a year.
"You can see that the U.S. was absolutely dominant; Costa Rica bought just a little bit of rice from South America," he said. "Now the U.S. is still the largest supplier, supplying more than half, but not dominant."
Childs says the increased competition from South American exporters to Mexico, Central America and Venezuela has to be a key concern for the U.S. rice industry in the 2018-19 marketing year.
"These are key U.S. long-grain rough rice markets where the U.S. share has been declining for several years," he said. "And, in many of those markets — most of those markets — the U.S. still is a big supplier to Mexico, much of Central America.
"Will Asian exporters ship milled rice into South America, Central America and Mexico?" he asked. "They had been shipping some. They backed off. But they're a possibility."
Iraq
Other question marks include Iraq, where the U.S. sold 30,000 metric tons in August. Last year, they sold 90,000 metric tons.
"Will the U.S. pick up any medium-grain sales to North Africa and the Middle East?" he asked.
With Australia's crop reduced and Egypt's falling crop prospects, analysts believe the latter could purchase around 400,000 tons. "So will Egypt buy U.S. rice? And what type and class of rice?"
Increased U.S. rice acreage and increased production this harvest are expected to result in U.S. long-grain ending stocks rising by 31 percent for the 2018-19 marketing year, says Childs.
"Prices are expected to go down for all classes of rice," he said. "That will pull the all rice price down. We expect more supplies. and to move the rice, prices have to be more competitive."
About the Author(s)
Subscribe to receive top agriculture news
Be informed daily with these free e-newsletters
You May Also Like
---