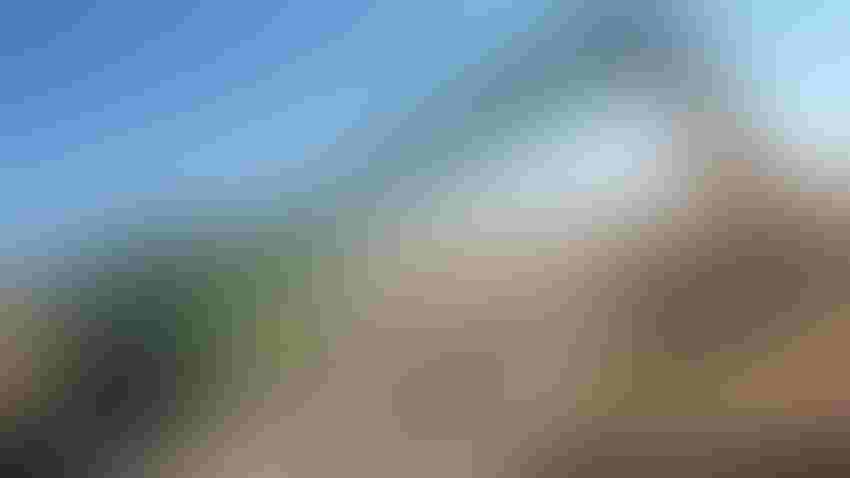 Competitive pricing and logistical advantage could give U.S. rice exports a boost for trade with Cuba.
Farm Press
In August of 2005, a group of U.S. rice producers and millers traveled to Havana, Cuba, to visit with officials from ALIMPORT, the Cuban Government's primary grain-buying agency, about purchases of U.S. rice.
After passage of the Trade Sanctions Reform and Export Enhancement Act of 2000, Cuba had begun buying U.S. rice for the first time since the U.S. imposed a trade embargo on the island after Fidel Castro rose to power in 1960.
The first shipment occurred in 2001 and more followed, giving the U.S. rice industry hope that sales could begin to approach the levels prior to the embargo when Cuba was the largest commercial market for U.S. long-grain rice exports. (In 2004, U.S. rice shipments to Cuba were valued at $64 million.)
The group of rice farmers and millers, which was led by Lee Adams, a rice miller from Houston and chairman of the USA Rice Federation, was scheduled to meet with Pedro Alvarez, then the director of Alimport, because of concerns about the future of the shipments.
(The late Stewart Doane, a farm broadcaster, and I had to register with the Cuban government and purchase a permit for about $60 to work as journalists in Cuba and cover the meeting.)
Meeting with Cuban officials
Miller and his group met with Alvarez and Cuban officials during the first day of the trip, discussing the advantages of buying U.S. rice and how important the sales to Cuba were to U.S. farmers. Sometime that afternoon, members of the group were advised not to make any plans for the evening.
At 8 p.m. we were taken by bus to the Presidential Palace. During the next five hours, Cuban President Fidel Castro met with the group, alternately telling them about things like the new rice cookers the Cuban government was distributing to its citizens and why Cuba needed more rice. It was a surreal meeting that finally ended around 2 a.m.
There was no way the group could have known the highpoint of the new rice sales had already passed and, in coming years, shipments to Cuba would dwindle almost to zero after the Bush administration changed the policy governing the sales to what amounted to cash only.
The USA Rice Federation and members of Congress representing the rice-growing states have tried to change the rules and make it easier for Cuba to buy rice from U.S. shippers than from Vietnam and Thailand, which extend credit to Cuba for 12 to 18 months.
That means Cuba imports more than $300 million of rice from Vietnam annually. "To put that in perspective, those Vietnamese exports are traveling over 16,000 miles to reach Havana, while our southern ports are a day's journey," said Mark Isbell, an Arkansas rice farmer who testified on behalf of USA Rice during a hearing on the issue.
Recent conference in Havana
In April, Peter Bachman, vice president of policy and government affairs for USA Rice, participated in a conference in Havana organized by the U.S. Agriculture Coalition for Cuba. Bachman and other USACC representatives met with Cuban importers, including Alimport and with members of the emerging private sector and cooperatives, some that are privately owned.
The basic dilemma of U.S. trade regulations barring the use of third-party banks to finance Cuban purchases of U.S. commodities remains, although, as a USA Rice report noted, the Obama administration attempted to loosen the rules.
"What many people don't know is that despite the embargo being in place, there are regulatory pathways that allow for U.S. exports to Cuba so long as buyers make the full payment upfront without any U.S. financing," said Bachman, (The strategy resulted in $295 million in U.S. poultry exports to Cuba in 2022.)
"Right now, Cuba buys most of its rice from Vietnam with a little bit coming out of South America," he noted. "With competitive pricing and given our logistical advantage, there is a possibility that limited, targeted sales from the U.S. could occur in the near future as a way to slowly get back into the market."
While the rice industry realizes trade with Cuba is a politically sensitive subject for both parties in Congress, "USA Rice will continue to advocate for further U.S.-Cuba engagement to expand export opportunities for U.S. rice," Bachman said.
Situations can change. The morning following the five-hour meeting with Castro, I had breakfast with Lee Adams. As the leader of the U.S. group, Adams was seated directly across the table from Castro during the evening. When I said that must have been a strange experience, Adams said "You have no idea.
"I was a captain in the U.S. Marines during the Cuban missile crisis in 1962," he said. "My company would have been one of the first to land if we had received orders to attack Cuba. Forty years ago I could have been shooting at them; now I'm trying to sell rice to them."
Subscribe to receive top agriculture news
Be informed daily with these free e-newsletters
You May Also Like
---