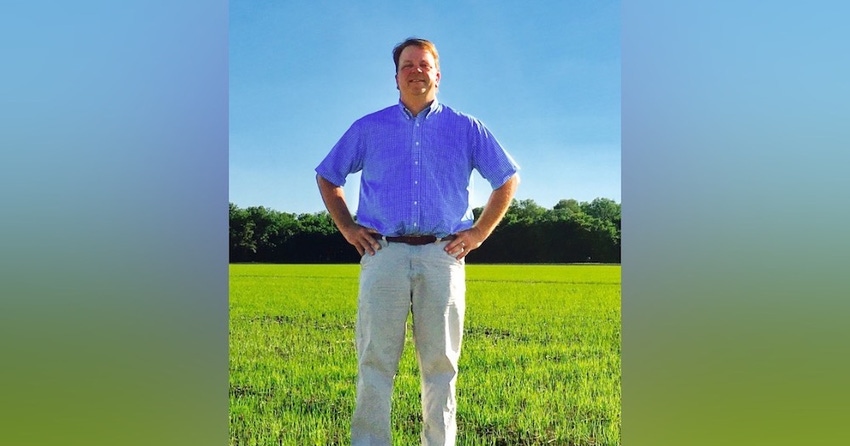 Mississippi rice farmer Kirk Satterfield is the current Chair of USA Rice Federation. He assumed the role in August.
Kirk Satterfield
Kirk Satterfield remembers hearing the stories of the first rice crop planted on the farm that he and his family still run today in Bolivar County, Miss. It was 1974 and rice was a new commodity for Satterfield Farms.  
"My grandfather farmed and my father started his own farming venture in 1969. He raised his first rice crop in 1974. I'm proud to say we've had rice on our farm every year since then." 
Rice farming takes commitment. It is probably the most labor-intensive crop that is grown on a large scale in the Mississippi Delta. But rice has been good for the Satterfield farm, Kirk said. Which is why he is happy to give back to the industry.  
Over the years, Satterfield has served in numerous leadership roles with USA Rice — culminating in his recent election as Chair of USA Rice Federation. He's the first Mississippi rice farmer to serve in that capacity. 
We spoke to Satterfield by phone in November as he was preparing to travel to Washington, D.C., to spend a few days meeting with legislators as well as House and Senate Agricultural Committees to discuss issues facing the rice industry and the next Farm Bill. 
"Rice producers have struggled — whether it's the drought in California, labor issues, or the outrageously high input costs and relatively flat prices that have impacted every rice grower," he said.  
"Our industry is small, and further declines in rice acres will put a strain on our infrastructure. That's something that neither the industry nor consumers need," he added. "It's imperative our farmers get the help they need." 
Next Farm Bill 
Satterfield hoped to communicate the unique struggles of rice growers when he visited with decision makers in Washington in November. And how these issues could be addressed through the next Farm Bill.  
"USA Rice has been meeting regularly on the Farm Bill, going through it title by title, in the interest of the rice industry. The current Farm Bill provides a modest safety-net for farmers who must contend with flat prices, increased costs of production, thin margins, and revenue losses due to weather events like drought."  
The current statutory reference price for rice is $14/cwt. The most recent USDA Market Year Average prices that will be used to calculate PLC assistance for long grain and southern medium/short grain are $13.60/cwt and $13.90/cwt, respectively.  
Meanwhile, predicted costs to raise a rice crop in 2023 have risen to $1,161 per acre, according to Mississippi State University Planning Budgets.  
"You hear a lot of interest in raising the reference price. I think a higher reference price would better reflect input costs. As it stands right now your PLC payment will trigger this year, but it's going to be small. With a higher reference price that would offset these higher input costs," he said.  
A Farm Bill Primer released by the Congressional Research Service in October estimated the baseline for farm bill programs at $648 billion over five years (FY2023-FY2027) and $1,295 billion over 10 years. 
The report also stated that the relative proportions of farm bill spending have shifted over time. In the 2022 projection, the Nutrition title is 84% of the farm bill baseline, compared with about 76% when the 2018 farm bill was enacted.  
Increases in the Nutrition title since 2018 reflect consequences of the COVID-19 pandemic, inflation, and administrative adjustments pursuant to the 2018 farm bill. For the non-nutrition agriculture programs in the farm bill, current economic projections are that program outlays would be $205 billion over the next 10 years — 3% lower than at enactment. 
"We have got a lot of work to do to make sure policymakers here understand what we're up against – it feels like absolutely everything," Satterfield said. 
Mississippi rice 
Bolivar County, Miss. — where Satterfield farms — is the largest rice producing county in the state. But outside of a few concentrated pockets, Mississippi producers planted far fewer rice acres. Just 85,000 to be exact. That's the lowest statewide acreage since Kirk's father planted his first crop back in the 1970s. 
Hunter Bowman, rice specialist with MSU Extension, said reversing the trend of declining acres will depend on several factors. 
"I was asked how we are going to get back to 200,000 acres in Mississippi, and my response was the river has to come up and fertilizer has to come down," Bowman said.  
"We saw good yields this season and I think most growers are happy with how it turned out," he added. "I think with the yields we saw, we'll gain some interest, but it's going to depend on fertilizer prices and soybean prices." 
Research gains in time and cost-saving practices such as furrow irrigated rice or alternate wetting and drying have Bowman optimistic that growers will come back to rice. 
"I think we have a better handle on furrow irrigated rice. We can be more sustainable in our yields with that system than we were just a few years ago," he said. 
In March, MSU researchers unveiled a new rice variety named 'Leland' that exhibits resistance to blast — the most prevalent rice disease in the world. Furrow-irrigated rice creates a more welcoming environment for blast disease than flooded rice. Bowman estimated 10-12% of Mississippi rice acres are furrow irrigated. 
Farm advocacy 
Back at Satterfield Farms, Kirk knows the next two years spent serving USA Rice will be run at a hectic pace, as travel and meetings with policy makers and industry leaders will gobble up what little spare time this farmer had.  
"Advocacy can be time consuming," he admitted, "but for an industry that has done so much for me, I want to give a little back." 
"When you're working for a cause, things don't always go your way, but if you don't have a seat at the table, if you're not offering input, things are certainly not going to go your way," he said. 
It helps that he's passionate not only about his career, but also the crop he grows. He can rattle off some amazing facts about rice, such as one-third of the world's population eats rice every day … rice triggers production of serotonin in the brain … and rice is the least allergenic grain.  
"There is so much interest in 'farm to table.' Really everything is farm to table, but rice is something consumers can wrap their head around when they see it on the plate. Sometimes that gets lost in other commodities. Rice is the first grain for a reason." 
About the Author(s)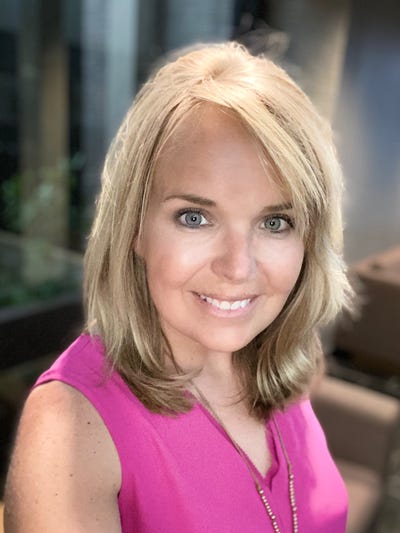 Ginger Rowsey joined Farm Press in 2020, bringing more than a decade of experience in agricultural communications. Her previous experiences include working in marketing and communications with the University of Tennessee Institute of Agriculture. She also worked as a local television news anchor with the ABC affiliate in Jackson, Tennessee.
Rowsey grew up on a small beef cattle farm in Lebanon, Tennessee. She holds a degree in Communications from Middle Tennessee State University and an MBA from the University of Tennessee at Martin. She now resides in West Tennessee with her husband and two daughters.
Subscribe to receive top agriculture news
Be informed daily with these free e-newsletters
You May Also Like
---