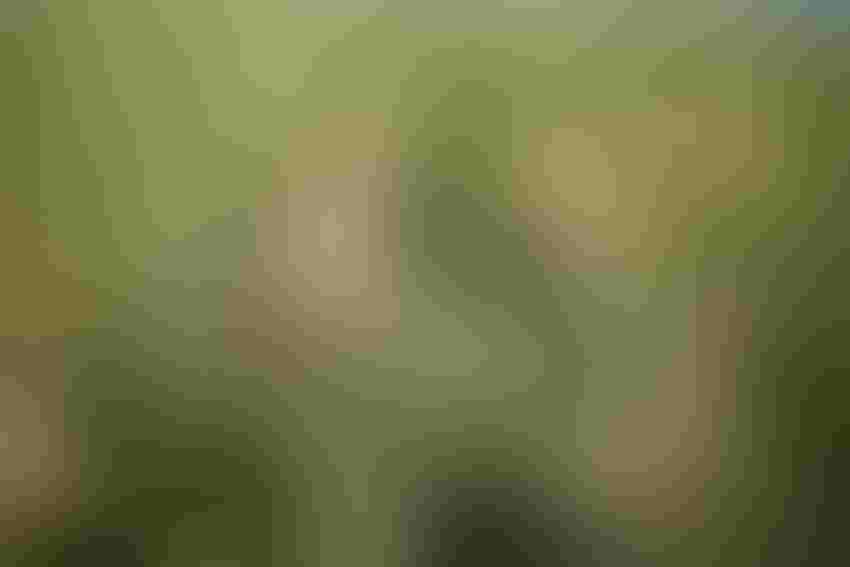 Historically, success in the rice industry was determined primarily by quantity of rice grown per acre, so in Arkansas a great crop would be 177 bushels per acre, in Louisiana 49 barrels per acre, and in California 80 sacks per acre. Recently, however, producers realized that to stay economically prosperous, they not only need to concentrate on the quantity of rice per acre produced, but the quality of their crop as well.
And the dynamics of the rice industry reflect this sentiment and offer insight as to why the Rice Foundation's two-year Rice Leadership Development Program is so important.
As a member of the 2013-15 Rice Leadership Development Class, I took part in the first session of the program, held March 10 -15. There was one statement that was repeated by all the rice professionals we had the pleasure of meeting during the experience: the quality of rice grown in the United States has declined rapidly over the past several years. But no one mentioned that rice has to be the only high-quality commodity to come from our industry.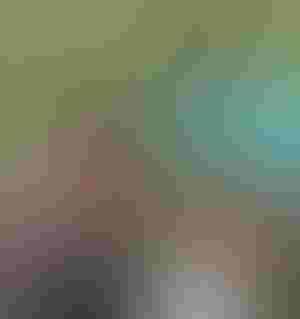 LOUISIANA RICE FARMER John Compton, wife Brianne, daughters Ava and baby Kathryn.
The opportunity to participate in the Leadership Development Class is an example of the quest for quality within our industry. Our class of five rice producers and two industry-related professionals was chosen based on characteristics that imply leadership capability — the hope is the program will prepare us to be better leaders. Our class realizes that well-trained, quality leaders are more valuable and effective in achieving goals than a large group of people without management capabilities.
   Check Rough Rice Futures Prices
Early in the week, we learned about the organizational structure of the USA Rice Federation. Effective leadership at USA Rice is important because our industry is smaller than that of other commodity groups. While we may lack numbers, we were shown how USA Rice does the best to promote our industry, however small, to people who otherwise might overlook its importance. We also visited the US Rice Producers Association office in Houston, Texas. It was interesting to learn about the history of that organization, and the steps they take to promote rough rice both in the United States and abroad, mainly to Mexico and South America.
As we met other rice industry professionals, it became clear to me that the quality of the people within this industry will help it confront any concerns related to the quality of the product. We met with Leadership program alumni during our tour of the Gulf Coast rice-producing regions. Our first introduction was to alumnus Michael Creed. Creed is an international rice broker who made the world of rice seem larger than life.
At Hlavinka Equipment Company, a large implement dealer in East Bernard, Texas, we met alumnus, Terry Hlavinka, who talked about the international business his company has developed in Central Africa. This business was garnered not only because Hlavinka Equipment had the quantity of products needed for the foreign market, but also because the quality of goods and services to their customers is superlative.
Another example of quality people being quality leaders is a group of rice growers south of Houston faced with major adversity, namely lack of water for crop irrigation. When this small group of rice farmers gather to fight for water rights to be used for nothing more than what they yearn to do, farm rice, they are easily outnumbered. But quality people like alumni Linda Raun, chairman of the USA Rice Producers Group, and producer Ronald Gertson, who has forgotten more about Texas water rights to farmers than most people will ever know, have stepped up and fought hard against the masses to keep the rice industry that remains in Texas alive.
Identity-preserve
We visited with Dick Ottis at Rice Belt Warehouse Inc., the largest rice drying and storage facility in El Campo, Texas. An interesting aspect of Rice Belt Warehouse is they are able to identity-preserve all of the rice that comes to their facility. Rice Belt was designed to handle large quantities of rice, but due to the above-mentioned drought and urban sprawl, the company is now focused on providing a quality product by using its space wisely and keeping like varieties of rice separate.
Quality research comes to mind when you consider the great strides that RiceTec Inc. is accomplishing in the field of hybrid rice development. We had the great experience of touring their accommodating and very modern corporate headquarters, which include a state-of-the-art research lab. RiceTec Inc. is advanced in its seed rice research operation, while only having a portion of the worldwide market. This is another example of high-quality product rising to the top.
When Mike Doguet started milling rice in Beaumont, Texas, he knew the size of his facility and the quantity of rice milled there couldn't compare to his nearby competitors. Nevertheless, Doguet has done extremely well in the rice business by providing a high-quality package rice product. In addition, Doguet Rice Mill handles around 10,000 acres of high-quality, organic rice to fill an emerging demand for that specialty product.
Quality in the U.S. rice industry extends east into Louisiana where, on the first night of the trip, we were treated to supper hosted by local Leadership Class alumni. Great food, sure, but even better was the camaraderie on full display around the table. The easy fellowship demonstrated how crucial this program is and showed the class what our future in the industry could look like, watching people who would otherwise be strangers, sit and visit like family.
Thinking of quality and class, I couldn't write this story without mentioning the comments made by Jackie Loewer that evening. His words made a lasting impression on me and, I hope on everyone in attendance, as he defined what we as an industry stand for, live for and serve for. If any graduate from our class conducts themselves as Loewer did that evening, the Leadership Development Program needs no further justification.
Ag news delivered daily to your inbox: Subscribe to Delta Farm Press Daily.
We completed our trip by visiting the places along the Gulf Coast where most rice starts and finishes. Most rice varieties in the Gulf Coast originate from the Louisiana State University (LSU) Rice Research Station, and, if not milled along the Gulf Coast, end up being exported on vessels handled by Russell Marine Group. The quality issues with rice are evident in both places. Dr. Steve Linscombe and his team at the LSU Rice Research Station are responsible for developing quality-driven rice varieties with yield potential.
Quality was a primary discussion topic with Pat Russell of Russell Marine Group, because his company is often the first to hear when a foreign export customer is disappointed with the quality of U.S. rice delivered.
As we learned over and over again during this initial Leadership session, quality of our product could improve, and during our orientation supper, we were reminded that the purpose of the program is to make us quality leaders. The Rice Foundation and all the sponsors of the Leadership Program — John Deere, RiceTec Inc., and American Commodity Company — are proactively seeking and maintaining quality people to be active in the rice industry, just like the industry is constantly seeking to maintain quality in its product.
John Compton, 30, is a third-generation farmer from Jennings, La. He produces rice and soybeans on a family farm. He holds a bachelor's degree in Agricultural Business and a master's degree in Environmental Science from McNeese State University.
               You might also read:
When it rains no-till system can get in a rut
Don Waller - for 40 years he's grown only cotton
Giant radishes help Arkansas growers stem erosion
Benefits of cotton and corn rotation - Joe Morgan
Andy Milstead – Row crops and cows
Subscribe to receive top agriculture news
Be informed daily with these free e-newsletters
You May Also Like
---