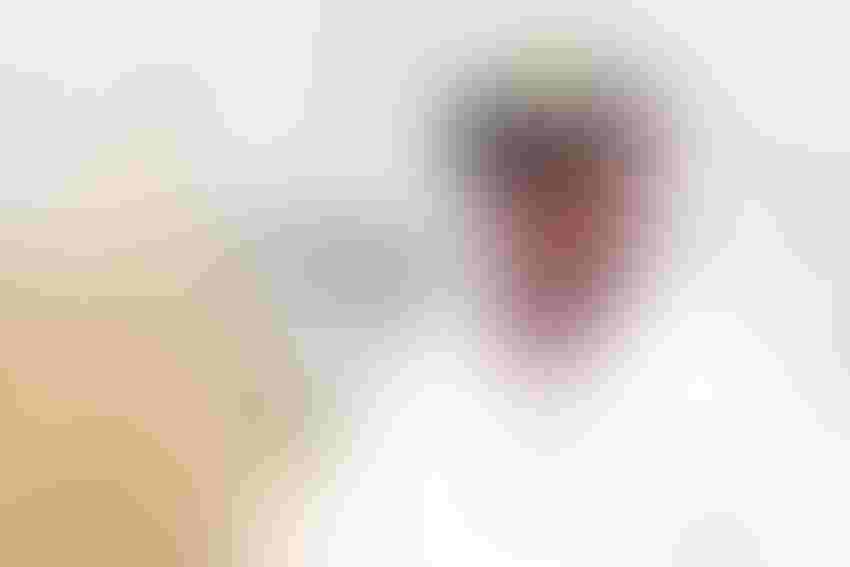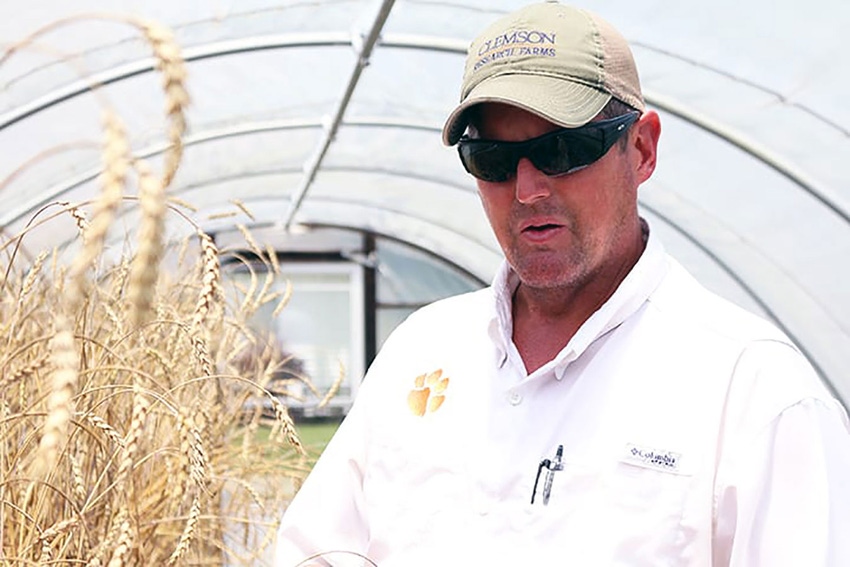 Brian Ward is based out of Clemson's Coastal Research and Education Center in Charleston.
Clemson University
A Clemson University research scientist renowned for his role in reviving the original Southern peanut crop from only a handful of seeds has been elected President of the Carolina Gold Rice Foundation.
Brian Ward, based out of Clemson's Coastal Research and Education Center in Charleston and a member of the university's Department of Horticulture, specializes in sustainable agriculture, organic cultivation, specialty crop production and agricultural biotechnology.
"Dr. Ward brings both real world knowledge of farming and scientific insight to the task of advancing the purposes of the Foundation," Carolina Gold Rice Foundation Chair David Shields said in announcing Ward's election.
The Carolina Gold Rice Foundation has been a driving force in reviving the classic ingredients of southern regional food, crops abandoned in the 20th century when productivity and disease resistance mattered more than flavor and nutrition in agriculture.
Brian Ward is a research scientist with Clemson Coastal Research and Education Center in Charleston. He specializes in increasing historically significant very rare seed for biosecurity and conducting organic research in legume, grain and vegetable rotations.
In his inaugural remarks at the foundation's quarterly meeting in February, Ward pledged to continue the Foundation's mission of promoting the cultivation of rice and other landrace grains, to develop seed support for heirloom cereals, to engage in agricultural education and outreach, and to blaze trails of innovative non-commodity farming in the region.
"My vision for the Carolina Gold Rice Foundation is to build upon what has been accomplished thus far, which is advancing the original goals of repatriation of the southern foodways through the sustainable restoration of rice, grain and other important culinary ingredients vital in southern historical cuisine," he said.
Ward won national attention for his role in bringing the original southern peanut, the Carolina African Runner Peanut, back from virtual extinction. His work with Purple Straw Wheat won notice in "Modern Farmer" magazine.   
"Dr. Ward was instrumental in the revival of the ancestral peanut of the South: the Carolina African Runner Peanut," Shields said. "After some years of searching, we found that a peanut breeder associated with North Carolina State University had some seeds in his freezer. 20 seeds were sent to Dr. Ward; 14 of which germinated. And from that the small, sweeter Carolina African Runner Peanut has been revived, and there are a number of significant chefs who feature them."
The Foundation's first role was to do the research, compiling all the components of the cuisine and came up with a list of about 40 varieties that were functionally extinct that were once sort of lynchpins — that is, over 50 years of continuous use — in classic Southern cooking. And those became the focus of its attempts to restore them.
Besides Carolina Gold Rice, CGRF has fostered the revival of benne, sea island red peas, purple ribbon sugar cane, Bradford Watermelons, purple straw wheat, Cocke's Prolific Corn, Jimmy Red Corn, Sea Island White Flint Corn, Guinea Flint Corn, rice peas and a dozen other items.
"Because (Ward) is an expert in soil science and organic agriculture is very important, because you can't grow these old, heirloom grain varieties using modern, conventional, chemical-supplementation methods … organic cultivation, which is much more adjusted to the growing profiles of particular plants, is the best way to cultivate these heirloom varieties," Shields added. "So that's why he has emerged as a really significant player over the past 15 years."
Subscribe to receive top agriculture news
Be informed daily with these free e-newsletters
You May Also Like
---