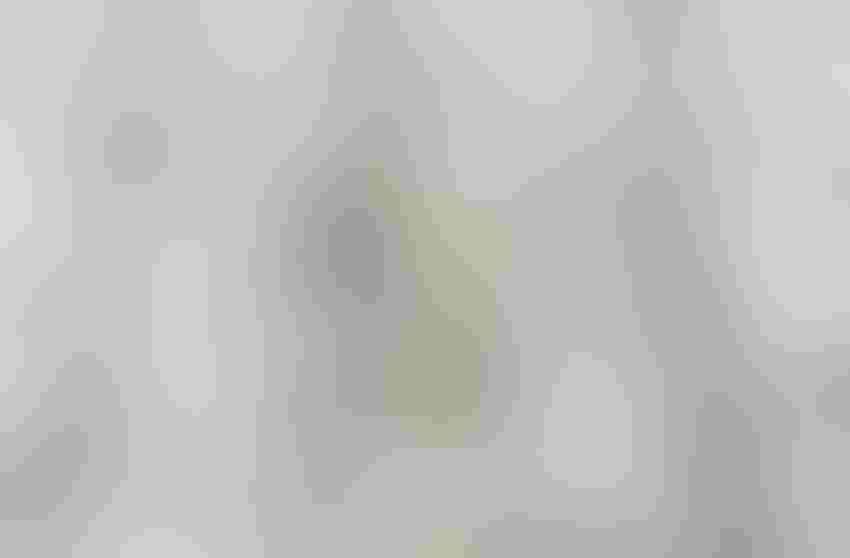 I am very concerned that we are getting off to a bad start with off-target herbicides in rice fields. In some areas is some of the whitest vegetation from clomazone that I have seen in years.
Some believe generic clomazone is moving worse than branded Command. At this point I have seen no solid evidence for that, but I am aware of some volatility studies currently being conducted.
A lot of the off-target damage has the appearance of sloppy application. I think we have become complacent and we planted much more rice earlier than normal.
Rice acreage is up and large acreages were planted in some areas in a very short period of time.
A lot of the clomazone has been tank-mixed with glyphosate, and glyphosate symptoms are also present on much of the white vegetation.
When a lot of spraying is done before any other crops were emerged, it is sometimes easy to think, "We can't hurt anything."
While all of the white vegetation has not been caused by aerial application, it is pretty easy to tell the difference. Several people, including myself, worked extremely hard to get the aerial label for Command. That label could easily be lost if we get sloppy and complacent.
Gramoxone plus metribuzin has obviously become the burn-down treatment of choice and for good reason. To make Gramoxone or paraquat a good burn-down herbicide, a photosynthetic inhibiting herbicide must be added to slow the activity.
While this is good, it also makes paraquat a different animal from an off-target standpoint. Now instead of a typical cosmetic type injury, there is often a systemic effect, too — especially on seedling rice.
I have seen severely injured rice from ground application of these mixtures. However I have been in one area where large acreages were aerially treated with paraquat mixtures and the amount of off-target injury to crops and native vegetation is ridiculous.
This year most of the rice has emerged before any postemergence herbicide applications will be made in soybeans. This greatly increases the potential for off-target issues.
Both glyphosate and glufosinate can injure rice. Everyone is familiar with glyphosate injury. Glufosinate injury tends to be much more cosmetic in nature compared to glyphosate, but if the dose rate is high enough, severe injury can result from glufosinate as well.
I strongly encourage everyone to flag their fields and communicate!
Looking at drift injury is the most frustrating part of my job. As much spraying as we have to do, some drift is going to occur. Honest mistakes happen, wind shifts occur, etc.
I know both aerial and ground applicators who seldom have a complaint. I also see a lot of disregard for other people's crops each year.
Unfortunately the "system" is not structured to provide a lot of help to the person whose crop is injured. Often there are multiple potential sources for the drift, so instead of really trying to determine the source it is just much easier to say "source undetermined."
The best drift management is prevention. Most of the problems could be prevented by good communication between neighbors and applicators and then simply treating the neighbors' crops as you would want them to treat yours.
Ford Baldwin served as a weed scientist with the University of Arkansas Cooperative Extension Service from 1974 to 2001. Since 2002, he has been a partner in Practical Weed Consultants with his wife, Tomilea. Contact him at [email protected].
Subscribe to receive top agriculture news
Be informed daily with these free e-newsletters
You May Also Like
---