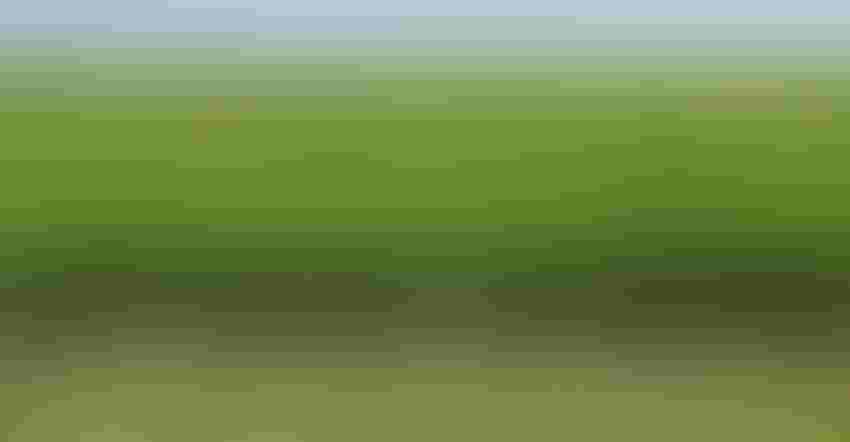 PRODUCTION SHIFT: Many rice producers in Missouri at one time used flooded fields to grow their crop. Today, that crop management practice is shifting to row rice, requiring fewer levees.
Mindy Ward
Missouri rice producers want their own research on their own soil types with their own weather. Enter Justin Chlapecka.
Chlapecka is the new University of Missouri Extension state rice specialist at the Fisher Delta Research Center in Portageville, Mo. A partnership between MU and the Missouri Rice Research and Merchandising Council (MRRMC) allows him to lead rice agronomy research efforts at the Fisher Delta Research Center and the Missouri Rice Research and Demonstration Farm near Malden.
"Rice producers want to know what is working in their own area, on their farms," Chlapecka says. So far, he says many farmers in this southeastern region of the state rely on research and data from Arkansas. He hopes to change that and become the go-to source for information and troubleshooting of in-field issues within the state's rice industry.
Rich rice history
Rice production in Missouri ranges from the upper 180,000 to 220,000 acres, depending on the weather each year, according to the 2020 State Agriculture Overview published by USDA's National Agricultural Statistics Service. Those acres put Missouri at fourth in the U.S. for rice production.
The rice crop has an estimated value of $180.5 million for producers. Much of the state's rice production is centered in the Bootheel region, focused on 10 counties. This area offers low-lying fields ideally suited to the production of rice.
Missouri produces a variety of rice, including long grain, medium grain, jasmine and basmati. In addition to food use, rice is a common ingredient in pet foods and is used in brewing some of the world's most popular beers.
According to the Missouri Department of Agriculture, in 2019, the top markets for Missouri rice were Mexico, Canada, Greece, Belgium, Haiti, Nigeria, Turkey, Taiwan and the Leeward Windward Islands.
With the opportunities surrounding rice production in the state, there was a need to build research and agronomic practices that made sense to the region.
Partnering for rice improvement
"The MRRMC has partnered with the Fisher Delta Research Center for many years," says council member David Martin. He says Chlapecka's expertise will "undoubtedly strengthen the Missouri rice market."
Chlapecka will concentrate on applied research to improve sustainability and profitability of rice production in southeastern Missouri. This includes testing of cultivars, rotational systems, pesticides, fertilizers and other inputs in flood-irrigated and furrow-irrigated rice culture. He plans to also conduct planting date studies.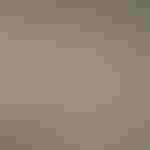 For many rice growers, Chlapecka (pictured) explains, it is about reducing labor and water, all while getting into the fields quicker to plant soybeans, so they've made the switch to planting row rice. "That happened in Arkansas starting in 2017," he says. "Back then, just 0.3% of the rice acres were planted row rice; then last year it was like 17% of the acres. That's increasing pretty rapidly. I think it is pretty comparable to the shift here."
Row rice differs from traditional Missouri rice production grown in controlled floods. This type of management relies on furrow irrigation. Chlapecka says it's about saving time building and tearing down levees. "It allows them to get into the field quicker to plant soybeans," he adds.
However, he says over the years there has been a yield lag associated with this rice management practice. His research will focus on improving yields in row rice.
Chlapecka earned his doctorate in crop, soil and environmental science with an emphasis on rice agronomy at the University of Arkansas. He received a master's degree in agriculture with a concentration in plant and soil sciences from Arkansas State University.
He says farmers need to know what works and what doesn't in their own backyard. "It is hard to make management decisions based on other states' research," Chlapecka says. "They have different latitude, different weather and climate." He says his research will offer Missouri-specific data.
Chlapecka is looking forward to being a part of this new collaboration in providing research to improve rice production in the Midsouthern U.S., especially southeastern Missouri.
"Rice producers and the rice industry have provided me with a multitude of opportunities, and I hope to give a portion of this back to the agricultural community," he adds.
Subscribe to receive top agriculture news
Be informed daily with these free e-newsletters
You May Also Like
---