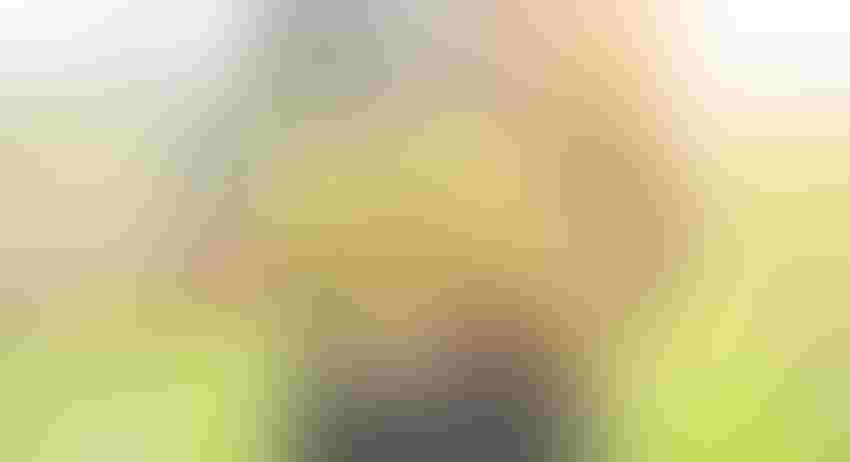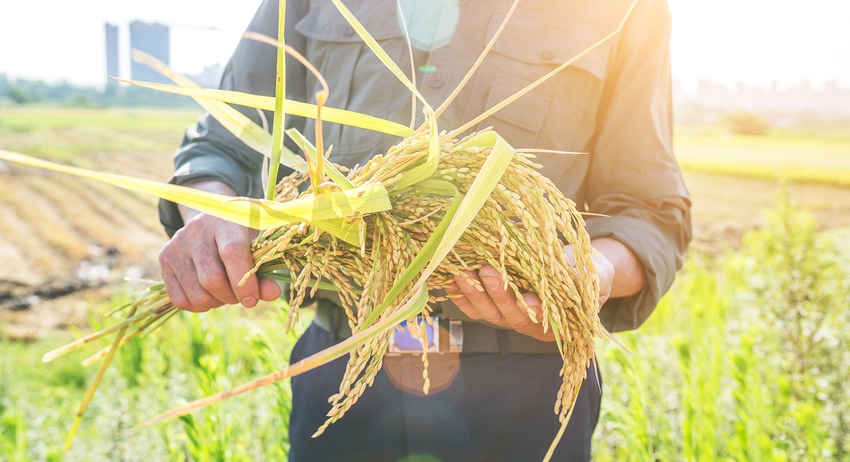 In 2004, Cuba imported 160,000 tons of rice from the U.S. following the passage of the Trade Sanctions Reform and Export Act of 2000, which allowed shipments of food and some medical supplies.
jxfzxy/Getty Images/iStockphoto
In 1962, the United States Government extended an embargo on trade with Cuba to include food and agricultural products, thus eliminating what was then the No. 1 export market for U.S. rice producers.
Six decades have passed, and with only slight changes the embargo remains in place. Last year, the United States shipped 200 metric tons of rice to Cuba, which imported 450,000 tons of rice from Vietnam and other sources.
The target of the 1960s embargo, Cuban President Fidel Castro, was still nominally in power when he died in November of 2016. His brother, Raul Castro, was president until he retired in 2018, and Miguel Diaz Canel, another member of the regime, became president.
If doing the same thing again and again and expecting a different result is a definition of insanity, as the saying goes, what does that say about U.S. foreign policy toward Cuba? Especially when you consider that Cuba could have been the second or third largest importer of U.S. rice for many of those years.
In 2004, Cuba imported 160,000 tons of rice from the U.S. following the passage of the Trade Sanctions Reform and Export Act of 2000, which allowed shipments of food and some medical supplies.
That was the highwater mark in the modern era of U.S. rice shipments to the island. In 2008, the Bush administration tightened restrictions on agricultural exports, and, from 2009 to 2017, U.S. farmers did not ship a single grain of rice to Cuba.
Foreign aid
For most of the 60 years of the embargo Cubans got by, first with aid from Russia and, when the Union of Soviet Socialist Republics dissolved, with tourist dollars and exports of Cuban cigars. At one point, Fidel Castro shipped Cuban doctors to Venezuela in exchange for oil. But the Covid-19 pandemic is now creating a food crisis for Cuba.
For one thing the cost of shipping rice from Vietnam to Cuba has increased exponentially, according to Paul Johnson, chairman of the U.S. Agricultural Coalition for Cuba. Johnson and Rodney Gonzalez, counselor at the Cuban Embassy in Washington, were guests on a recent USA Rice Federation "Rice Stuff" Podcast.
"Cuba imported 450,000 tons of rice in 2020, which was about the average over the past 10 years," said Johnson. "In 2019, Cuba paid about $468 per ton of rice imported, most of it from Vietnam. In February of this year that jumped to $633 a ton, and that is likely to increase further given the present state of the global economy.
"So the proximity between the United States and Cuba becomes a real factor in purchasing decisions, which could open the door for U.S. rice producers to export their rice to Cuba, not on credit, but competing on other lines."
The pandemic has had other impacts on Cuba besides raising the cost of shipping from Asia to the Western Hemisphere.
"It is increasingly difficult in the current environment to have hard currency available for us," said Gonzalez. "That is due to two main reasons – one being the nature of our economic transactions during the pandemic. Cuba is an island dependent on tourism, and tourism fell dramatically during that time."
The Blockade
The second is the Embargo or what Cubans call the Blockade. "The key point here is the United States maintains a set of sanctions that is the most comprehensive, longest and most expensive ever imposed against any country," he said. "And this, of course, comes on top of the difficult conditions created by the pandemic."
The Trade Sanctions Reform and Export Act of 2000 prevents Cuba from buying U.S. commodities, such as rice, on credit. Sales must be arranged through a third country. Ships that deliver goods from the U.S. to Cuba cannot return to U.S. ports for six months.
That doesn't mean no products are shipped from the U.S. to the island. Cuba is currently the third largest market for U.S. poultry exports. But no other country can provide chicken in those quantities while Vietnam and Brazil both extend credit to Cuba for rice shipments.
"We have been able to manage to provide our population with a minimum of our basic needs," said Gonzalez. "But the economic uncertainty – that we don't have access to hard currency – means we can't plan for the next five to 10 years. We're not able to access markets to earn currency, not only the U.S. market, but other foreign markets, as well."
Rice-state members of Congress have attempted to pass legislation to ease those restrictions. In 2015, Reps. Mike Conaway, then chairman of the House Agriculture, Rick Crawford of Arkansas and Ted Poe of Texas introduced the Cuba Agricultural Exports Act.
The legislation was filed about the same time the Obama administration announced efforts to improve relations with Cuba, leading to the reopening of U.S. and Cuban embassies in the countries.
Crawford, who represents the largest rice-growing district in the U.S., continued to push the legislation, but, in 2019, the Trump administration rescinded Obama's executive orders easing restrictions on Cuba.
Hardline position
The Biden administration has tried to soften that hardline position, but organizations such as USA Rice would like to see it do more. That's also true of the Cuban government.
"We have to say the measures adopted by the White House are welcome," said Gonzalez. "This administration campaigned on changing the Cuba policy and going away from the policies of its predecessor. So when you consider those expectations, the measures adopted last month by this administration are positive but limited in scope."
Johnson said resolving some of the issues will require congressional action. "Under the Trade Sanction Reform and Export Enhancement Act, we can only export food on cash terms. It would take an act of Congress to change that – which I hope we can do.
"Our goal back in 1960 was to overthrow the Cuban government. Obviously, that has failed. Attempts at economic strangulation haven't worked. We trade with other countries that are more of a threat to us so why not Cuba?"
Rodney Gonzalez has been Counselor at the Cuban Embassy in Washington DC since 2018. He was the diplomatic attaché at the Cuban Ministry of Foreign Affairs and First Secretary in the General Directorate of U.S. Affairs at the Cuban Foreign Ministry. He was involved in the talks between the U.S. and Cuban governments during the period 2012-2018. He holds a degree in Economics from the University of Havana, a masters degree in International Relations from the Higher Institute of International Relations in Havana, and he is a PhD candidate in Political Science at the University of Havana.
About the Author(s) Forrest Laws, senior director of content for Farm Press, spent 10 years with The Memphis Press-Scimitar before joining Delta Farm Press in 1980. He has written extensively on farm production practices, crop marketing, farm legislation, environmental regulations and alternative energy. He now oversees the content creation for Delta, Southeast, Southwest and Western Farm Press. He resides in Memphis, Tenn. He served as a missile launch officer in the U.S. Air Force before resuming his career in journalism with The Press-Scimitar.
Subscribe to receive top agriculture news
Be informed daily with these free e-newsletters
You May Also Like
---