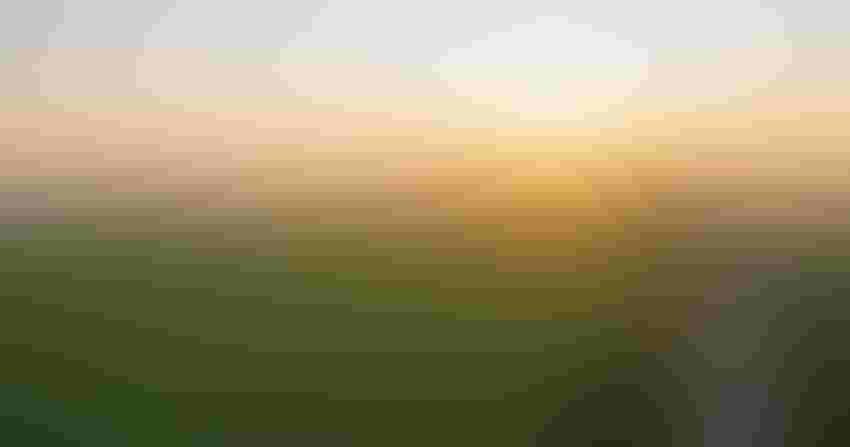 A birds-eye view of one of Steve McKaskle's rice fields near Braggadocio, Mo.
AgriCapture
Most farmers want to do the right thing when it comes to environmental stewardship because (1) they and their families live or work on the land and (2) they want to leave the land in better condition than they found it.
But how can growers earn recognition for what they're doing to improve the environmental quality of their farms, and just as importantly, how can they monetize those improvements to help them stay in business?
Carbon credits have re-emerged as a means of accomplishing both after enjoying a surge of popularity in the early 2000s. This time they appear to have more staying power due to the support of corporations like Walmart and Amazon seeking to establish their environmental creditability with consumers.
New sources
Taking advantage of the new sources of credits will require more than signing an agreement to install carbon-conserving practices on your farm, according to John Farris, a landowner who formed a company called AgriCapture after he was unable to find one that could help him capitalize on regenerative and climate friendly farming practices.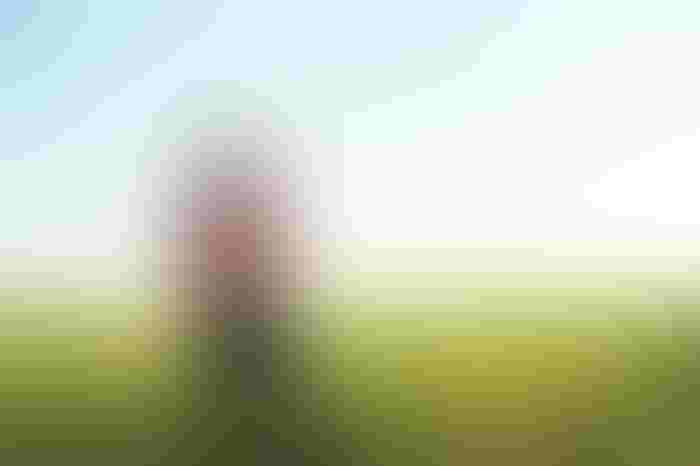 "The only way to do a carbon credit project in the agricultural space is to do it thoughtfully," said Farris, who is also founder and CEO of LandFund Partners, which has acquired and manages more than 38,000 acres of high-quality farmland.
"This means you must spend the time with farmers and landowners examining past practices and discussing the potential of new climate friendly practices that can increase yields, decrease input costs, generate high-valued carbon credits and establish product premiums. It must be a win-win-win."
His company presented a seminar on "Leveraging Climate friendly products and carbon offsetting" at the Mid-South Farm and Gin Show at the Renasant Convention Center in downtown Memphis, Tenn., Feb. 27-28.
Currently, AgriCapture is conducting a soil enrichment protocol project on more than 52,000 row crop acres producing cotton, rice, soybeans and corn across four states in the Mississippi River Valley.
Regenerative farming
Farris, whose company is based in Nashville, Tenn., says the acreage will generate carbon credits through regenerative farming practices that sequester carbon and reduce greenhouse gas emissions.
"From November 2021 to March 2022, AgriCapture is collecting high-quality data and conducting on-farm consultations with landowners and farmers," he noted. "Combinations of regenerative and climate friendly practices are determined for each field based on existing farm practices and commodity type."
To generate carbon credits and achieve a premium commodity price for climate friendly products, farmers must implement a combination of practices aimed at carbon sequestration and greenhouse gas emissions reduction. AgriCapture determines the optimal practice combination for each farm.
"AgriCapture is on a mission to scale regenerative farming and help farmers fully capitalize on potential benefits including carbon credits and climate friendly product premiums," said Sami Osman, president and chief policy officer of AgriCapture.
"The company is positioned to create a win-win market solution by connecting farmers with corporate buyers looking to reduce their environmental footprint throughout the supply chain."
Prior to joining AgriCapture, Osman spent 15 years helping pioneer industry-recognized standards in carbon markets. Most recently, he was policy director at the Climate Action Reserve where he oversaw the issuance of several million carbon offset credits and development of over a dozen protocols.
Climate friendly practices
Larry McClendon, a cotton, corn, soybean and rice producer from Marianna, Ark., is one of the landowners enrolled in AgriCapture's Soil Enrichment Project which will quantify, monitor, report and verify climate friendly agricultural practices on the project's total 52,691 acres. "AgriCapture will work alongside Larry McClendon and other farmers in the Mississippi River Valley to develop data-informed growing plans designed to optimize agricultural, financial and environmental outcomes," said Farris.
Working with other farmers in the Mid-South, AgriCapture established a climate friendly certification for rice cultivation. AgriCapture and Steve McKaskle of McKaskle Family Farm in Braggadocio, Mo., determined a sustainable rice cultivation process that significantly reduces the greenhouse gas emissions attributed to conventional rice production.
"The certified climate friendly rice secured a premium price from corporate buyers which allows for further scaling of the regenerative growing method," Farris noted. Additional AgriCapture Climate Friendly certifications are being developed for additional row crops, including cotton and soybeans.
Beyond AgriCapture's presence in the Mid-South and experience with regenerative row crop production, the company is working with ranchland and grassland landowners to generate carbon credits and produce climate friendly beef."
Other avenues are opening for farmers to earn compensation for their environmental stewardship efforts. RISE or Rural Investment to Protect our Environment is proposing the federal government pay farmers $100 per acre or ranchers $100 per animal unit to offset the cost of conservation practices.
Legislation for the payments could be included in the next farm bill or through the Biden Administration's efforts to fight global warming.
To learn more about AgriCapture and carbon credits, visit Exhibit 4311 at the Mid-South Farm and Gin Show or the company's website at www.agricapture.com.
Subscribe to receive top agriculture news
Be informed daily with these free e-newsletters
You May Also Like
---